Firetree, the UK's super-premium vegan-friendly chocolate brand is delighted to announce the launch of their first ever limited-edition range, The Innovations Collection. Arriving just in time for Christmas, The Innovations Collection has been developed as an extension to Firetree's supremely smooth, core range of great tasting rich volcanic chocolate and will see five new varietals to choose from, including a melt-in-the-mouth gluten-free oat milk bar.
Firetree's latest release showcases their master chocolate maker's most recent discoveries of ethically sourced, rare cocoa beans from remote volcanic islands in the Dominican Republic, Indonesia and the Solomon Islands. Each chocolate bar is high in cocoa content, ranging from 72% to 100% – offering unique levels of antioxidants for a positive health impact. The brand is disrupting the current luxury chocolate category by tapping into the demand for a healthier, natural and sustainable alternative to those currently on the market.
Redefining The Super-Premium Chocolate Market & Owning Taste
Within the entirely vegan-friendly collection, the chocolate makers have launched a plant-based milk chocolate alternative made from gluten-free oats, providing the smooth, buttery richness of toasted oats with Solomon Island single estate dark chocolate to satisfy those chocolate cravings.
Alongside Firetree's mouth-watering 'Oat' milk bar, the second varietal available is 'Hispaniola, Dominican Republic' with 72 per cent cocoa and with spicy red fruit notes and a hint of green banana that gives an intense chocolate and brown fruit flavour for those times when you need your chocolate fix.
If you prefer more texture, the 'Indonesia, Seram Island' chocolate bar has a deliciously creamy blend of 72 per cent cocoa, treacle, floral notes and tastes of toasted walnuts.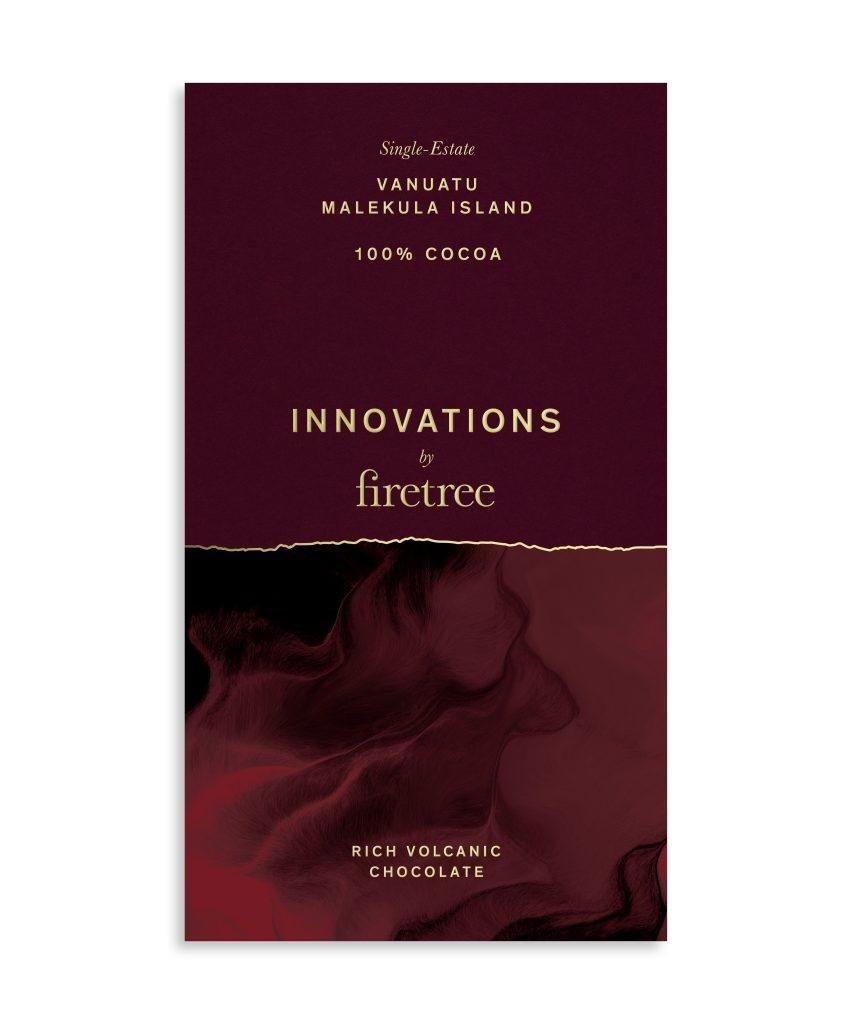 The collections' rarest bar, 'Vanuatu, Malekula Island' is crafted from the rarest cocoa beans found on Malekula Island, Vanuatu. The intense richness of 100 per cent cocoa and red fruits has a peated nose and an unexpected finish, designed to be treated like a fine wine.
The 'Vanuatu, Malekula Island 72 per cent with Cocoa Nibs' is the only varietal with inclusions and delivers an enchanting combination of roasted cocoa nibs laying on a bed of rich Vanuatu dark chocolate with hints of white grape, cherry and lemon aromas, allowing the different textures to add a really interesting dimension.
For further information:
www.firetreechocolate.com