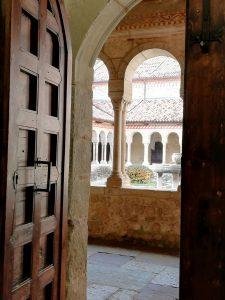 Great travel is about more than ticking off sights in a guide book – with The Unusual Tourist it's about searching for unique and memorable experiences
Rich in beauty, history, culture and cuisine, Italy offers so much to travellers. As visitors flock to its most popular destinations they tend to overlook many hidden jewels, within the cities, and out in lesser known but equally awe-inspiring places.
Which is why visiting Italy with The Unusual Tourist – a travel company that specialises in private and customised itineraries – is highly recommended. The company is unique, going out of their way to help you avoid the crowds. Mass tourism can be detrimental, especially to Italy's natural environment and the historic towns and cities that have not been designed to accommodate large influxes of people. Consequences are evident when locals and artisan shops are driven out and replaced by an endless array of souvenir stands, making it extremely difficult for the unwitting tourist to find and experience authentic Italian.
So, The Unusual Tourist has always been on a mission, to search for genuine treasures – much like a truffle hunter and his dog. They will head off the beaten track and enthuse you with their discoveries. Imagine visiting quaint villages, where the pace is slow and the people friendly, where local culture is alive, where fresh produce is sold by the neighbourhood vendor, and where artists hone their craft in fascinating workshops.
And because they believe the people you are with is key, they have a meticulous selection of guides that are passionate, insightful, and excellent storytellers. They will give you invaluable advice and information, your best source for insider knowledge.
Your guide will delight in taking you to family-owned farms and estates to meet the people that produce the wines, the balsamic vinegar, the extra virgin olive oils. You can learn first-hand about their complex, traditional methods, their efforts in conserving land and preserving tradition, the pride in their work and quality of their products. Allow yourself to sit with them and listen to their stories.
Because for The Unusual Tourist, travel is not just taking you from A to B, it means connecting you to people, immersing in local culture, stimulating conversations, triggering sensations, creating experiences you will remember a lifetime.
Further information