Close your eyes and imagine your ideal holiday destination. Do you conjure crystal-clear sea, the waves gently rocking boats in the marina and picture-perfect beaches giving way to secret hidden coves? Or fragrant mountain air, fresh with the scent of pine needles and shaded forest trails leading through ancient landscapes?
Or maybe you seek adrenaline-fueled sports: paragliding from lofty peaks, or cycling and trekking adventurous trails? Possibly it's culture to rank alongside Europe's great metropolises, architectural masterpieces and a tourist tradition that dates back nearly 200 years.
Opatija in Croatia offers all of this and more. This is a destination aristocratic in appearance, yet one that boasts wonderful, natural surroundings, and is inhabited by warm locals happy to welcome guests from all over the world.
Out and about in Opatija?
A stroll along the Lungomare coastal promenade is a wonderful experience at any time of year. Stretching for 10km, this tranquil paved walkway connects the Opatija Riviera, passing beautiful villas, great beaches, small, secluded bays and an excellent choice of restaurants and bars. There are also footpaths that connect with the Carmen Sylva forest trail and the peaks of Mount Ucka.
The promenade starts in Volosko, a fishing village with stone houses surrounding a small harbour – around which a number of prestigious restaurants offer unrivalled fresh fish, seafood and great wines. The Lido and Angiolina beaches in the centre of town represent two different chapters in the story of Opatija. The Lido is a luxurious, modern resort, while the adjacent Angiolina – an aristocratic establishment with wooden balconies descending to the sea – reflects the region's historic traditions. These days it specialises in wellness facilities and great food. Lovers of active breaks adore Mount Ucka: its mountain trails and forest paths, the climbing routes, all capped by the opportunity to descend 1,500m from its peak by paraglider or hang-glider. The marina in Icici is a major draw for sailing enthusiasts, as are the numerous small harbours.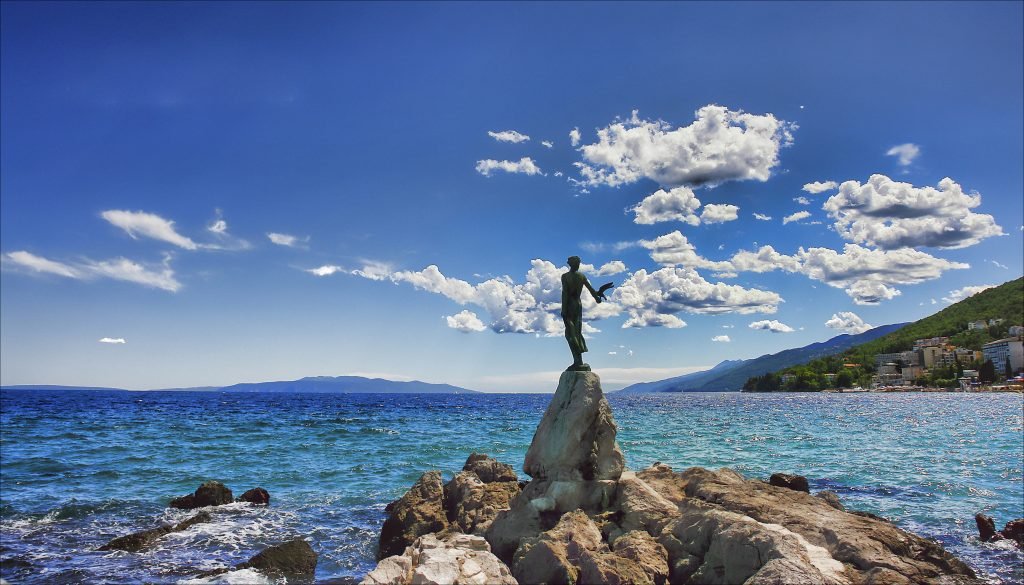 When night falls, besides the many bars and nightclubs, there are two venues that make ideal summer destinations. One is the Open Air Theatre. This is the most beautiful outdoor stage in the Adriatic and during the summer months hosts numerous festivals and performances of musicians from all over Europe and the largest night club in Kvarner, which is located in the Gervais Centre.
Sensory delights
The cuisine on the Opatija Riviera embraces local, seasonal ingredients and impresses even the most discerning diner. Try the Kvarner scampi; a world famous dish from the region, which can be prepared in a variety of ways, including à la buzara – a mouth-watering traditional recipe that marries olive oil, wine, garlic, breadcrumbs and fresh herbs. Spring is all about the asparagus, while summer is the time for seafood. Autumn is special for the marun harvest – a delicious kind of sweet chestnut that only grows on the slopes of Mount Ucka and can be used in a variety of preparations.
Joy of the seasons
Opatija is a memorable destination whatever the time of the year. One of the most popular events for visitors and locals alike is RetrOpatija, which takes place in late June and showcases the long-standing connection between Opatija and music of all kinds. From the swing of the 1920s, to rockabilly, rock, jazz and 80s disco, this is a true celebration of music twentieth century music. Opatija has hosted many festivals over the years, and RetrOpatija relishes in recalling these eras. During the festival, a spectacular range of events takes place throughout the town. This is when Opatija's main street is especially attractive as it is closed to traffic to host the many crafts people and traders who together make up an exciting and colourful scene.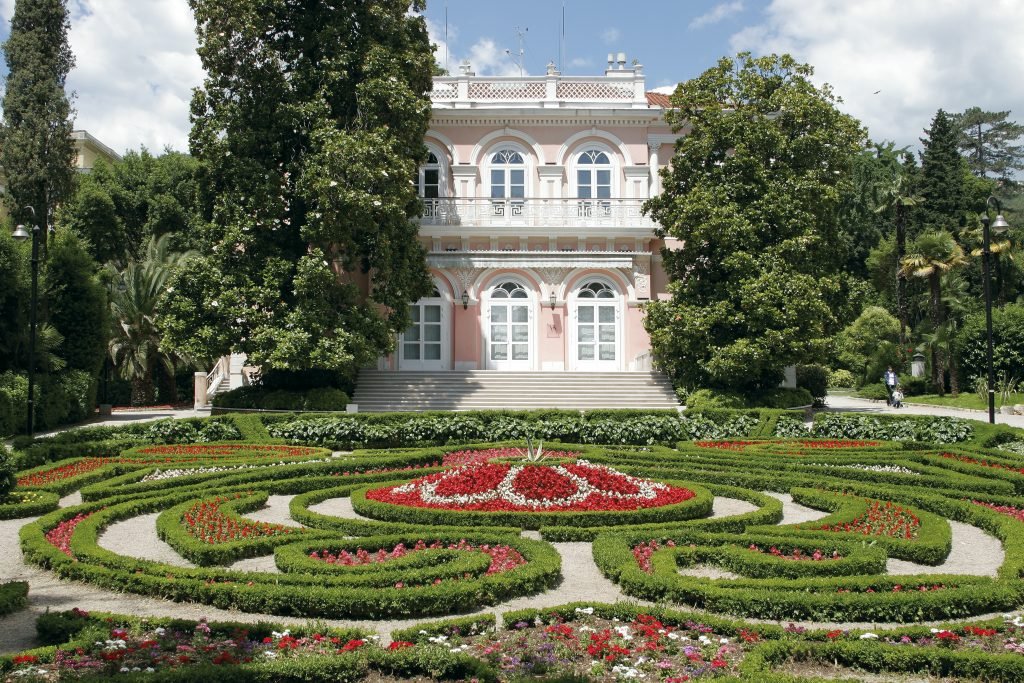 Opatija is also especially beautiful in winter when the town is shrouded in a romantic cloak of snow. The parks, squares and streets are lit up by illuminated decorations, the Open Air theatre becomes a winter garden with a skating rink, and the Advent programme offers musical performances, children's workshops and various other events at various locations. Advent in Opatija is a more intimate event than in Croatia's larger towns and is distinguished by a special festive Christmas atmosphere and carefully chosen programmes.
Further information: www.visitopatija.com