Cast aside familiarity and predictability this Spring/Summer and embark upon an unapologetic celebration of life at Kivotos Hotels and Villas' serene luxury boutique hotels in Mykonos and Santorini. The iconic family owned Kivotos brand offers travellers an aesthetic retreat, highly personalised services and first-class amenities to help you relax and reconnect to yourself.
Complete with modern chic architecture, exquisite gastronomy experiences and sweeping sea views in two of Greece's most sought-after islands, Mykonos and Santorini, Kivotos delivers warm and authentic Greek hospitality across its Cycladic hotels for those who saviour life.
Kivotos Mykonos
In complete harmony with nature's handiwork and classic Cycladic design, Kivotos' flagship hotel is situated along a slope in Ornos Bay. Recently voted one of Greece's Best Hotels in the Condé Nast Traveller 2022 Readers' Choice Awards, the property's 41 suites and villas dazzle the senses with their spectacular architecture and ethereal interior design. Each features a stunning collection of timeless contemporary artwork and was individually decorated by local artists to provide a rejuvenating environment that feels like a 'home' rather than a 'hotel'. The visual elements of the interior complement the panoramic views of the surrounding landscape, providing a tranquil and serene ambience.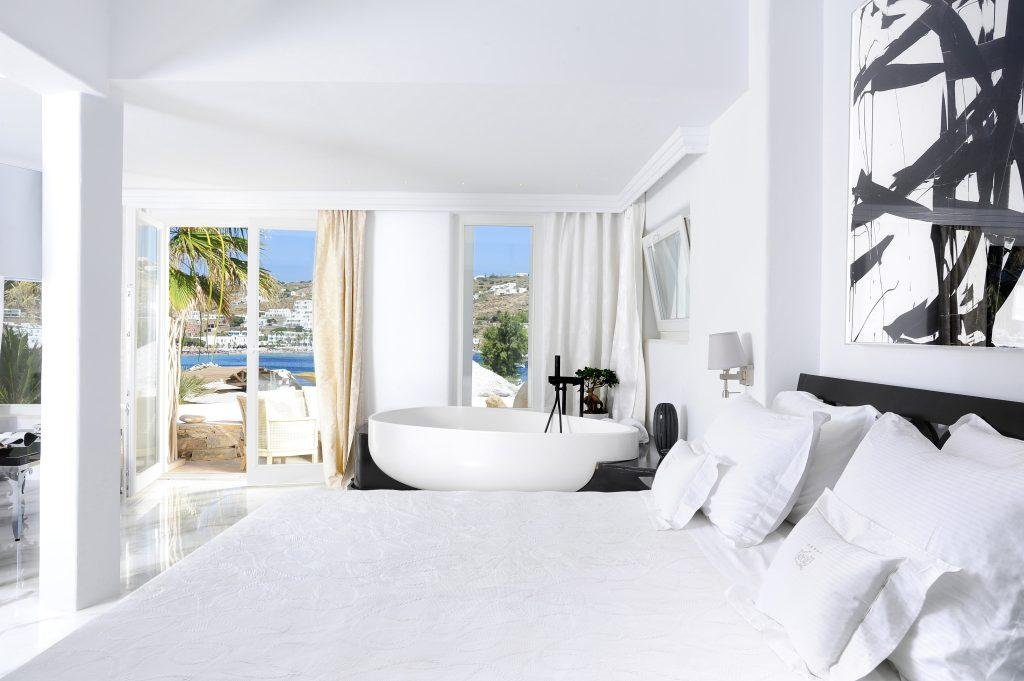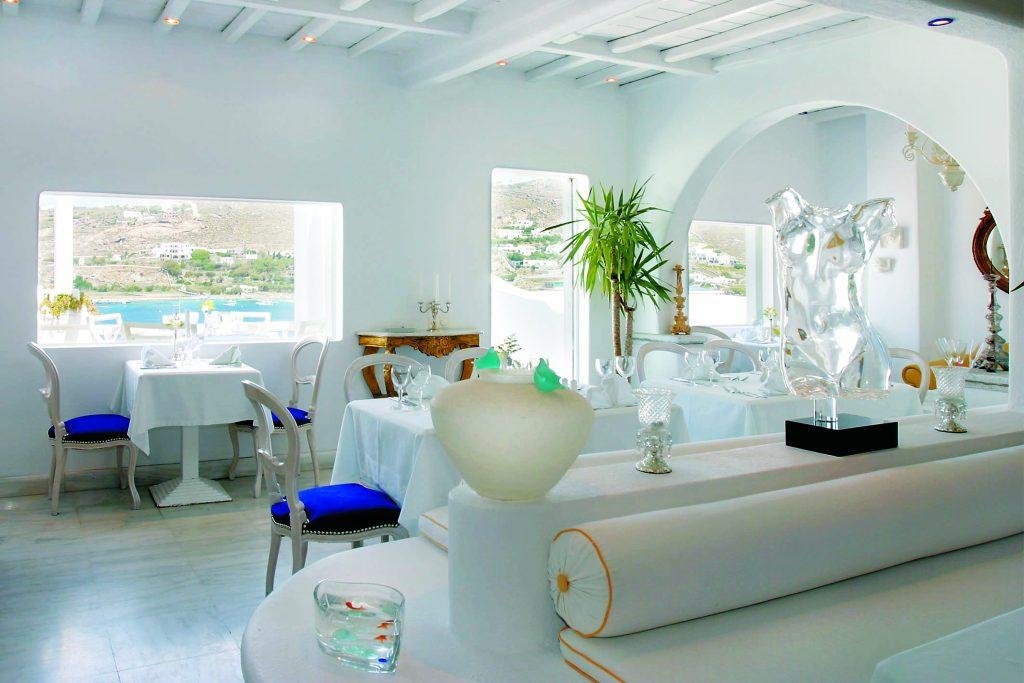 The hotel's secluded private beach is the perfect place to reinvigorate your soul. Enjoy the blissful tranquility of the Mediterranean's emerald waters for an idyllic and intimate setting of unsurpassed serenity. The luxury hotel also offers a selection of wellness facilities and experiences including two outdoor pools, a swim-up bar, and fitness centre. Additionally, the on-site spa provides an array of treatments exquisitely designed to create calmness and peace so you can rejuvenate your mind and body.
The hotel also invites guests to indulge their senses in unique gastronomy experiences across its three gourmet restaurants. Upon request, arrangements can be made for private dining experiences such as an intimate evening aboard the hotel's yacht or a seaside dinner by the beach. Perhaps, the best part is that this respite is just a short ride away from the town centre known for its infamous nightlife, fine dining restaurants, quaint shops, and sights.
Kivotos Santorini
Kivotos Santorini shares the same serene atmosphere and superior hospitality as its sister property in Mykonos, yet its distinct design sets it apart.
Perched on the crest of Santorini's caldera, the most secluded region on the island, the hotel pays homage to Santorini's volcanic origins with its unique jet black and smoke grey structure which vibrantly stands out against the island's white infrastructures. The suffusion of edgy ebony tones and modern cavernous interior is far more than an aesthetic; They are a badge of differentiation, an invitation to the unconventional. Marrying exclusivity and panoramic views with impeccable service and personalised hospitality, the hotel is the epitome of ethereal elegance and sophistication. The property's array of luxury services, from state-of-the-art lighting and sound systems, indoor pools, hammams and private hot tubs, sunset balconies, private butler service, exclusive jet and yacht rentals and fantastic masseuses on demand, invite guests to experience their every desire.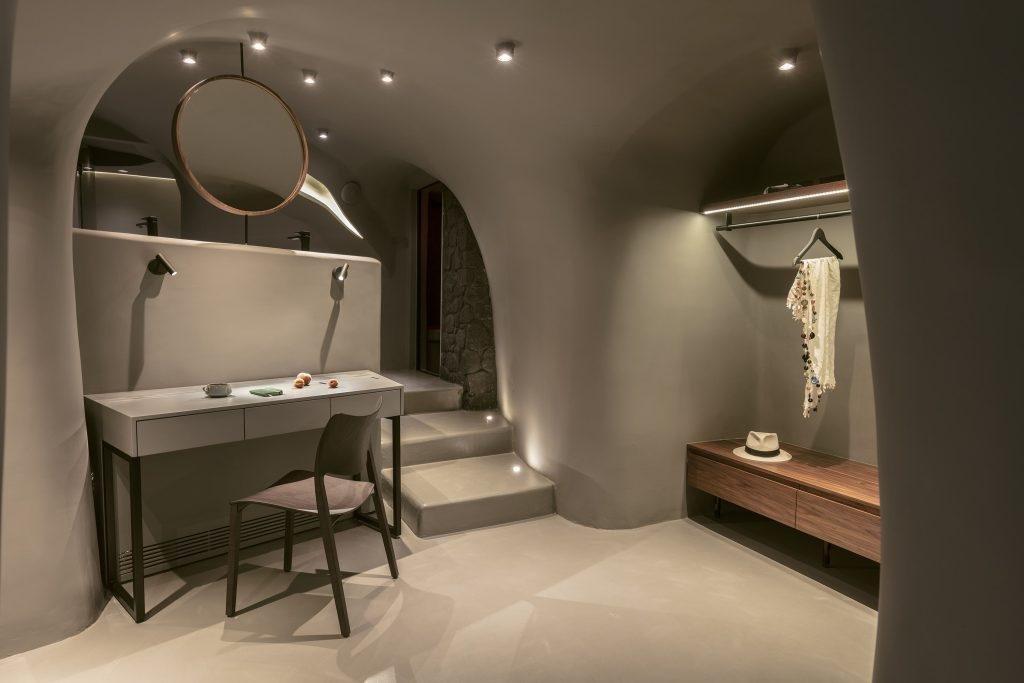 Kivotos Santorini takes guests on a gastronomy journey with culinary creations and tastes that are sure to please the senses. The property's signature restaurant MAVRO marries the rich culinary traditions of the Mediterranean with modern fusions and flavours. Additional private dining experiences and a champagne breakfast in bed can be arranged upon request.  
Looking for a different kind of getaway? Kivotos' Cycladic duo promises to deliver an unforgettable experience. Learn more about the immersive experience packages which await at Kivotos Mykonos and Kivotos Santorini.
For press trip queries and general media enquiries about Kivotos Hotel & Villas, please contact kivotos@prm-global.com