With these invigorating getaways, having a great vacation won't mean letting your health and fitness slide – quite the opposite in fact  
It is always important to set yourself healthy goals to work towards during the year. However, being able to recognise the sought-after benefits which come about after these goals are reached are just as vital. Why you may ask? Have you ever noticed for example how the majority of new year's resolutions are fitness related? According to a survey conducted by Sundried last year, 43% said they may have given up their healthy lifestyle changes by February! Being able to identify and envision the end-game is the first stepping-stone in terms of motivation towards a new, refreshing vitality. 
Having the right tools and opportunities available to you can be the difference between success and failure when it comes to fitness and wellness. Many people tend to start seeing fitness as a chore and something extra to squeeze into their tight schedules. But the road towards new healthy habits and lifestyle choices doesn't have to feel like a constant burden. Developing a healthy mindset in regards to an active lifestyle can be made much easier through healthy tailor-made vacations which adhere to every aspect of your personal wellness journey.
Tailor-made retreats are great as they address all of your vacation preferences and create a perfect itinerary for you to follow before and during your stay. Whether its hiking in the Galapagos Islands, training for a triathlon in Thailand or even fun family activities in Spain, these are the kinds of breaks that will get you excited to pursue an active lifestyle, whilst away on
your bespoke retreat and long after you return home.
Here we will discuss some of the main focal points related to healthy lifestyles, alongside some of the best ™ꪪ wellness retreats on the planet, specially designed with these in mind.
The perfect itinerary for body and mind 
Cultivating a healthy lifestyle is proving to be extremely important as we emerge from the pandemic and readjust to the norms of everyday life. Many people have been forced to switch to home exercise routines amidst lockdowns and other restrictions. However, these are turning out to be more and more impractical as businesses begin to re-open and we return to our respective workplaces. An energising fitness holiday can provide you with all the mental and physical benefits of exercising, whilst immersing you in the positive effects of travel on the mind, body and soul. After all, ensuring you get the fresh reboot you need after the previous chaotic years offers the perfect chance to reset, re-focus to get back on track in terms of fitness and wellness.
One resort in particular has the perfect itinerary for body and mind. Casale Panayiotis is located in the ancient spa village of Kalopanayiotis in Cyprus, known for its natural sulphur-spring waters and innate healing qualities. This resort also offers the unique Fusion Fitness retreat, which you can curate according to your health and wellness preferences, picking your own fitness activities and spa treatments. Traditional Cypriot cooking alongside invigorating activities makes this a great sunny European escape to look forward to. Hiking, mountain biking, meditations, massages, are just some examples of the engaging opportunities on offer. Blending cardio, strength and sport, mind and body perfectly so that you can get your healthy goals back on track for 2022.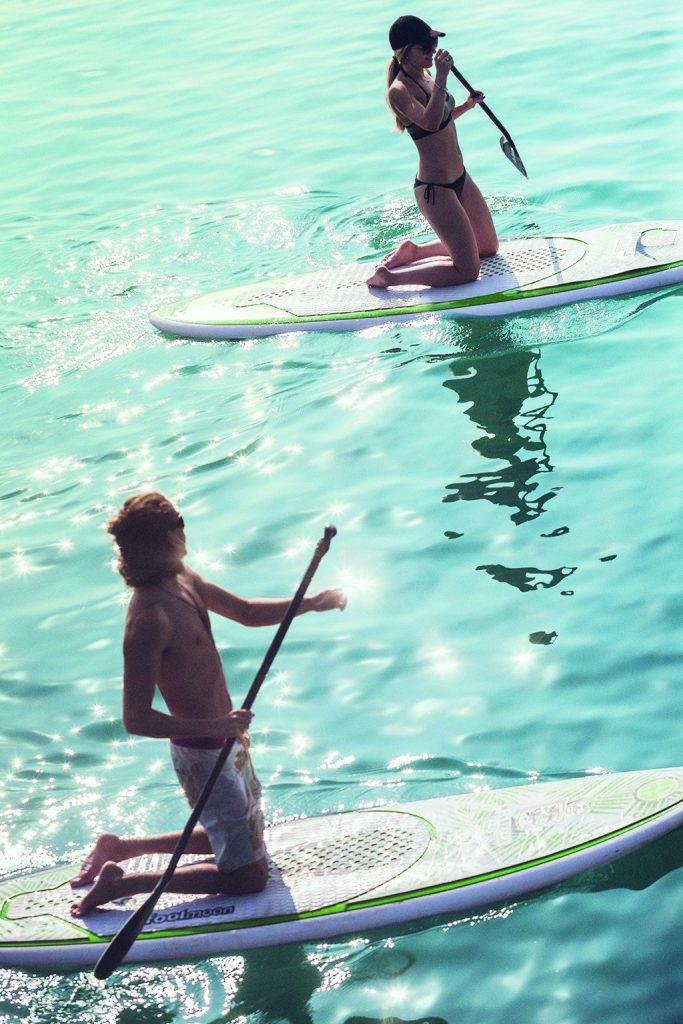 Total nourishment in Spain 
Fitness and wellness wouldn't be as influential in the long run if it wasn't paired with the right diet and nutrition. What goes into the body has a great effect on what comes out, whether that is boosting your body's immunity, supporting muscle growth or even lowering the risk of health-related issues such as heart disease. Ultimately, diet and nutrition can prove pivotal when making strides in the direction of noticeable health progression and sustention. However, as we know, there is no one diet plan that works for everyone, as we are all built differently, inside and out! So, being able to recognise what your own body needs and when it needs it is just as important.
There are many tailor-made retreats which recognise this and want to help you discover the correct balance and provide you with the right tools to carry this on even after your stay. Optimal Fitness & Energy at Marbella Club in Spain is specially designed to maximise healthy practice through the combination of fitness sessions with trained instructors, alongside nutritional consultations throughout. The boutique hotel is located between the vibrant towns of Marbella and Puerto Banus, making it the perfect destination to cleanse yourself with exceptional healthy Mediterranean cuisine.
Unique experiences 
A healthy vacation can be a great opportunity to get in shape, improve your health or even detox the body and mind. On top of this, a healthy getaway can also be the perfect chance to try something new, discover new approaches towards wellness or bond with loved ones. The last couple of years have done us no favours in terms of travel, holding back our passions for exploration and refreshing experiences. But, 2022 is a new year! Packed with exciting retreats perfect to get your travel goals back on track, keeping you optimistic for the year ahead.
Another reason why healthy vacations are so beneficial is because you can kill two birds with one stone when it comes to amazing experiences and healthy progression. Combine fitness and pleasure on an incredible active tour through the beautiful mountains and glaciers of South America. Discover your new adventurous side with guided hikes, wine tours and camping excursions. Combining the excitement of travelling with the valuable benefits of exercise, so you can really make the most of your active holiday. The sky really is the limit when looking for ultimate wellness vacation. So, let's move forward with high, healthy aspirations and make 2022 a year to get back to your best self.
Further information