From the highlands of Mexico, to the foothills of the Himalayas, and the English countryside, we take you around the world in five delicious drinks
If you are daydreaming of Italy and long, hot summer days you can transport yourself there with Stambecco Amaro. This beautiful and versatile Amaro is crafted in Pidemonte, north-eastern Italy and is infused with maraschino cherries and 30 traditional botanicals. Perfectly balanced, the smooth and fruity spirit can be enjoyed as a shot, over ice or in a delicious cocktail.
Stambecco is 100% natural and the addition of maraschino cherries makes this a very unusual and unique style of Amaro, a world first. The herbal liqueur is infused with herbs and spices including sweet and bitter oranges, coriander seeds, marjoram, oregano, wormwood (also known as artemisia blend), cinnamon, cloves and nutmeg. Amaro liqueurs are traditionally drunk in Italy as digestifs after a meal. Stambecco Amaro takes its name from the Italian word for the Ibex or long horned mountain goat which roams the Italian Alps near the distillery.
Mijenta Tequila
Mijenta is a new award-winning, sustainable and artisanal tequila from the highlands of Jalisco in Mexico. Inspired by a shared cultural heritage, Mijenta (above) offers a unique super premium spirit that is carefully crafted with a commitment to environmental sustainability and support for the local community. Mijenta (pronounced Mee-hen-ta) is inspired by 'Mi Gente' meaning 'My People' and refers to a collective mindset, a way of being and a community of like-minded people who come together to celebrate life. 
Founded by a passionate community including former CEO of Bacardi, Mike Dolan, award-winning mixologist and entrepreneur Juan Coronado, sustainable designer and environmental consultant Elise Som, together with one of the most trusted, respected and awarded tequila authorities in Mexico, Maestra Tequilera Ana Maria Romero. Romero designed and oversees the entire creation process, from harvest to bottle, bringing over 25 years of experience in the tequila industry to the Mijenta team.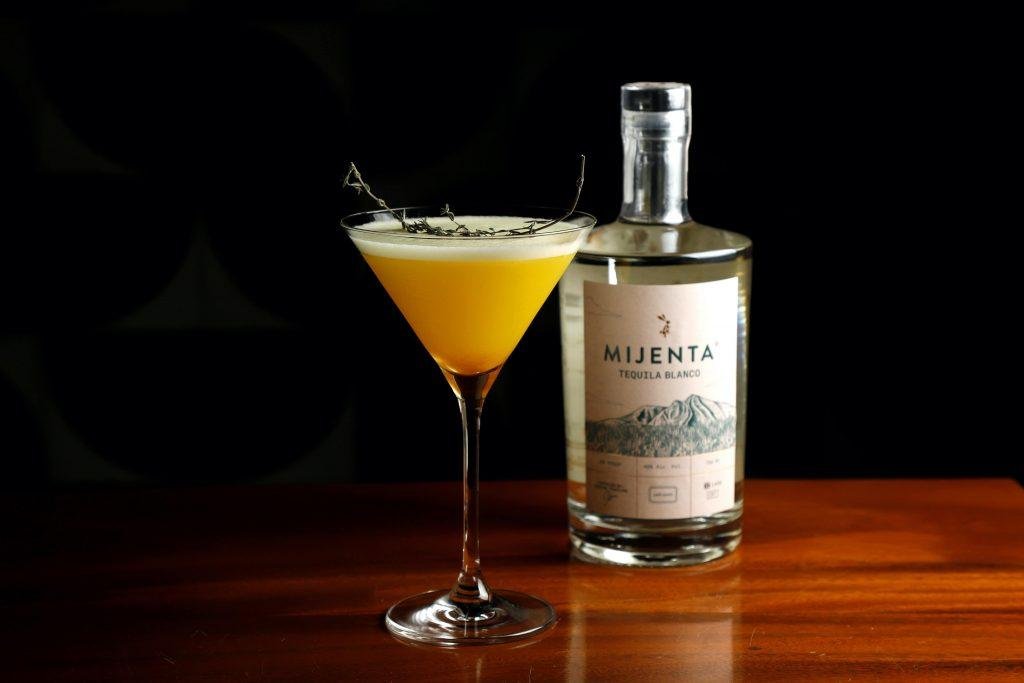 Mijenta is built on the desire to maintain nature and all the wonders it has to offer, seeking to reverse environmental impact through actions carried out at all stages of the lifecycle. That is why sustainability is at the heart of all Mijenta's processes, including its design and packaging. All paper-related components (label and box) are made of agave waste and the organisation actively supports local businesses and communities by purchasing all packaging elements from Mexico. From farm to bottle, Mijenta is committed to sustainable practices, minimising environmental impact and maximising the community's energy efficiency.
Available from masterofmalt.com and coming soon to shopmijenta.co.uk
Jaisalmer Indian Craft Gin
Jaisalmer Indian Craft Gin, described as 'The whole of India in one bottle' encapsulates the rich heritage of the Indian City of Jaisalmer, with a recipe that combines the ancient knowledge of herbs and spices, vibrant juniper berries and hand-picked botanicals from all four corners of India. Jaisalmer Indian Craft Gin (right) is a triple-distilled spirit, handcrafted in a traditional copper pot still in small batches by Master Distiller Anup Barik at Rampur distillery, one of India's oldest distilleries, located in the foothills of the Himalayas. The use of botanicals is a time-honoured tradition in India and Jaisalmer Gin's recipe is derived from the ancient Indian knowledge of herbs. 
Seven of the 11 botanicals used in the distillation come from India. The Master Distiller has selected coriander and vetiver, a complex spice with intriguing peppery notes, are grown in the fields around Jaisalmer itself, sweet orange peel from central India which compliments the citrus and floral tones of the gin, cubeb berries and lemongrass from southern India, Darjeeling green tea leaves from eastern India and lemon peel from western India. Other botanicals include angelica root, liquorice and caraway seeds which lend a spicy, slightly anise-tinged flavour to the gin. 
Available from: amazon.co.uk, thewhiskyexchange.com and masterofmalt.com
Storywood Speyside 7 Reposado Tequila
Storywood Tequila is a premium sipping tequila that is redefining the category as the world's first range of tequilas to be fully matured in whisky casks. Storywood Tequila (below) is produced and aged in Mexico using 10-year-old mature 100% blue weber agave grown slowly for between 10 and 12 years and harvested from the lowland region of Jalisco. It's then married with natural spring water from Volcan de Tequila that flows down from the mountains, before being twice distilled in copper pot stills. The spirits are then matured in handpicked ex-Speyside whisky casks shipped over from Dufftown, Scotland. Storywood encourages the adventurous to 'Live Free, Sip Slow' and is perfect for cocktail creation, the Storywood Spicy Margarita cocktail is easy to create at home. First, add all the ingredients to an ice filled cocktail shaker and shake hard. Double strain into a chilled coupetini glass and garnish the rim with chilli infused sea salt and a small slice of red chilli. 
Available from amazon.co.uk  masterofmalt.com and thewhiskyexchange.com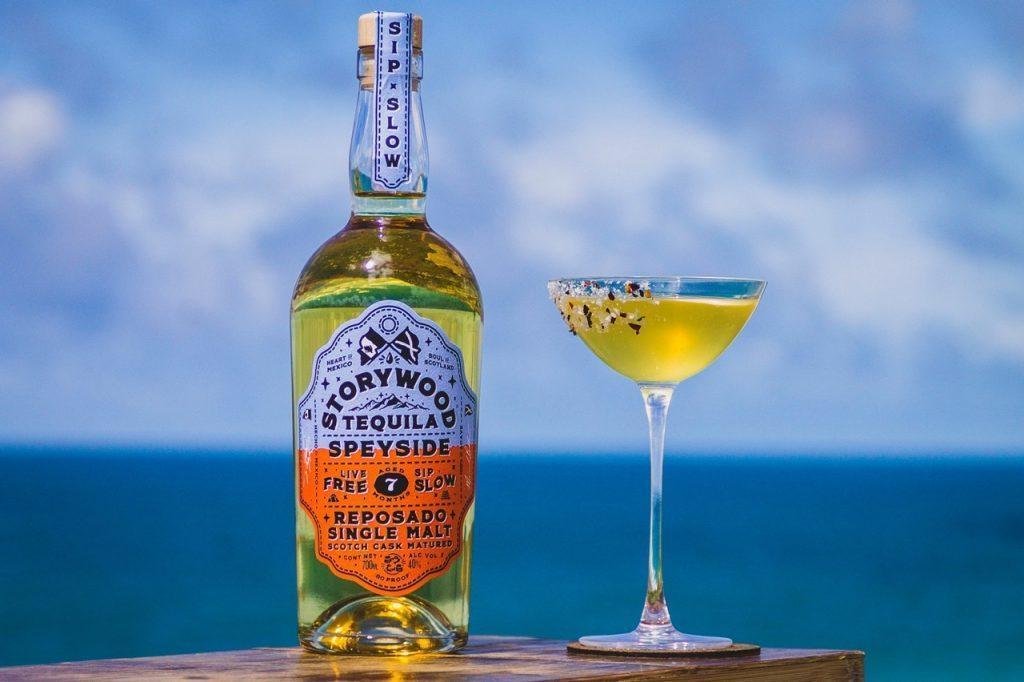 Cotswolds Single Malt Whisky
English whiskies are growing in popularity and a great whisky to add to your collection is the award-winning Cotswolds Single Malt Whisky – the first whisky ever distilled in the Cotswolds. The distillery uses 100% locally grown, floor-malted barley and matures the whisky in first-fill ex-Bourbon barrels and reconditioned red wine casks. This English whisky (below) is rich, fruity and sippable with notes of honey, Seville orange marmalade and dark red fruits. Each bottle lists the barley variety, 
Available from: Sainsbury's, tesco.com, waitrose.com, majestic.co.uk, thewhiskyexchange.com, Harrods, Laithwaites and cotswoldsdistillery.com