Dominica's Fort Young Hotel & Dive Resort Set To Complete USD$18 Million Reimagination
The Landmark "All-Inclusive, Island-Included" Resort Unveils 60 New Rooms and Amenities, Including an Art Gallery and Rum Cellar, Set to Be Completed by November 2023 and is Now Accepting Reservations
Fort Young Hotel & Dive Resort, the "Nature Island's" landmark, waterfront "All-Inclusive, Island-Included" resort in Dominica's capital, Roseau, has announced an historic USD$18 million (£14 million) reimagination. Now accepting reservations and due to be unveiled in November 2023, the updates, which include 60 new rooms and several new amenities, modernise and expand the hotel while going to great lengths architecturally to not only preserve elements of the 17th century fort, but also showcase the iconic heritage features from the original structure. Having evolved from a military fort to a central police station and, presently, a hotel, the site, which dates back to 1699, has an undeniable sense of character; and a colourful and cultural vibrancy that defines Fort Young Hotel.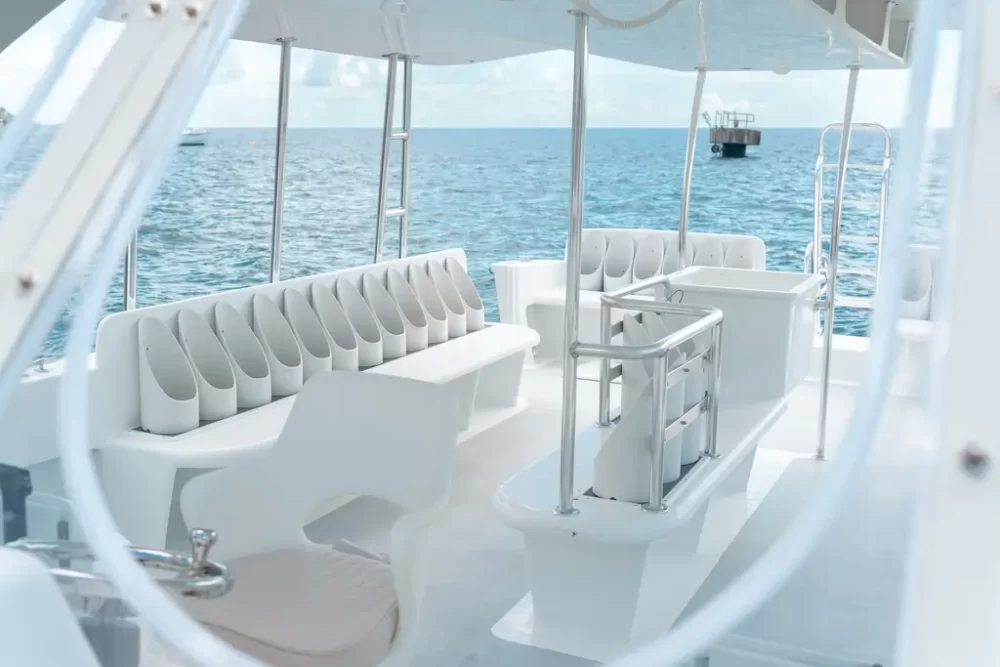 "Having survived two hurricanes in the last 50 years, the Fort Young Hotel has shown resilience through rebirth, and we are excited to usher in this evolution of our beloved landmark hotel," said Gregor Nassief, CEO of GEMS Holdings Limited and the Fort Young Hotel. "This reimagination pays homage to the site's past, ensuring that the new structures harmoniously coexist with the cherished fabric and narratives associated with the original 17th century fort. We are eager to welcome future guests and local Dominica patrons alike, to experience this intersection of old and new."
Adding to the recently refurbished 40 Oceanfront rooms and suites, the resort's expansion features 60 new guest rooms, named the Fort Collection, bringing the total room count to 100. Among the new rooms are Fort Mountain View rooms and Fort Ocean View rooms, both located on the newly constructed and renovated historical section of the property. The Fort Mountain View rooms offer breathtaking views of Dominica's capital and the surrounding mountains while the Fort Ocean View rooms feature private balconies from which to enjoy the sea breeze and stunning sunsets. Both room categories are furnished with one king bed or two double beds, along with all the comforts of modern luxuries, and may be interconnected, providing flexibility for families and groups.
The design of the new room interiors is inspired by the 17th century creole architecture of Roseau, the colourful geometric woodwork that adorns building facades and interiors, and the historic Fort, first constructed of wooden walls of pointed stakes called 'palisades'. The colour palette includes robust dark tones and nature inspired elements balanced with the rustic ambience of the old fort. Dominica and the fort's history are thoughtfully woven into the aesthetics, including wallpaper that showcases Fort Young in 1778 at the time of the French occupation when it was called Fort De la Reine, and Dominica's national anthem being featured on the shower wall. The Fort Mountain View rooms offer a new entry level rate for the property.
In addition to adding more guestrooms, the resort is introducing a host of new curated amenities, which include:
Compass Fitness Center – At the level of the ramparts and in the vicinity of the original fort flagpole, the new Compass Fitness Center offers panoramic ocean views and will include treadmills, weights, bikes and elliptical machines, along with changing rooms, showers and lockers.
Marquis Bar and Lounge – Located in what was the troops' barracks within the original fort walls, including the musket holes which were used to fire on invaders coming from the rear, the Marquis Bar and Lounge provides a unique and historic ambience. Open throughout the day and evening, guests benefit from the natural light and ventilation provided by the opened walls leading to the covered pathway and courtyard.
Museum Café – A narrow passage, which features newly rescued stone walls exhibiting the historical timeline of the fort, leads to this intimate and sunken café. Embedded into a historic area of the old fort, the Museum Café will feature local Dominican coffee and freshly baked pastries for guests to enjoy as a dine-in experience, as well as to grab-and-go.
Old Oven Art Gallery – The Art Gallery will focus on featuring a rotating display of local artists, along with curated art exhibitions, other intimate events and private functions. Local artwork will be available for sale. The gallery is also home to the original brick oven and chimney which is being showcased for the first time and is crowned by a 172-square foot skylight that looks up through a rooftop wellness garden above.
Rum and Wine Cellar + Retail Space – Built within two separate but connected rooms, which were once prison cells, the Rum & Wine Cellar will offer tastings of local rums and wines, available for sale along with other specialty rums and wines from the Caribbean and the world. This includes the hotel's own ocean aged rum, which is based on the local "BB Rum," a unique blend from the extract of the bark of the Richeria-Grandis (locally called Bois Bande) and exotic Caribbean spices. This stimulating elixir is widely known for its aphrodisiac properties.
Work & Play Hub – A central part of the resort, the Work & Play Hub comprises four different areas designed as multipurpose rooms. These spaces offer state-of-the-art executive and board meeting rooms, game rooms for both card games and video gaming, as well as printing and connectivity facilities. Cleverly concealed floor-to-ceiling blinds as well integrated audio-visual equipment allow for work and play, day and night.
Additional amenities include a courtyard lounge and an outdoor play area featuring an oversized chess board, ping pong table and more. By the end of 2024 the resort also will have completed an auditorium that can accommodate 100 people, the first of its kind in Dominica, and a Rooftop Wellness Garden, a tranquil green oasis that offers respite for guests seeking a quiet moment for reading, yoga, enjoying a Dominican sunset or simply relaxing.
Fort Young Hotel's reimagination was led by ARGO Development Studio, an international, award-winning architectural practice. With a vision to harmoniously marry old and new, ARGO salvaged, reimagined and redesigned the resort while preserving the spirit and essence of the Fort's history.
Beyond new guest rooms and amenities, Fort Young Hotel's dive operation will also evolve as part of the resort's transformation. The resort will now manage its own dive operations under the helm of William "Billy" Lawrence, an experienced local dive operator. Further, the resort has added two new boats with a total capacity of 56 divers or 75 non-divers. In addition to being one of the region's top dive destinations, Dominica also attracts visitors wanting to witness the island's sperm whales who reside there year-round. And for those who wish to stay closer to shore, Fort Young Hotel will offer a one-of-a-kind shore diving experience from the jetty, the only one on island.
This allows guests to see and experience marine life on the house reefs and around the pier, including coral, octopus, frogfish, seahorse, nudibranchs, flying gurnards, batfish and more. Additionally, guests can experience underwater points of interest, such as: "The Canons" (canons from an 18th century Spanish vessel), "Shipwreck" (a private luxury yacht from the early 1900s), "Soap Factory" (old industrial equipment) and "Rum Cage" (submerged rum barrels for ocean aging). Guests will be able to rent equipment independently and enjoy what is expected to be one of the most sought-after shore diving experiences in the region.
Last year, Fort Young Hotel introduced the Zemi Spa, the island's first and only oceanfront day spa. The spa features two private treatment rooms and two manicure and pedicure stations where certified therapists conduct a variety of services and treatments, including Swedish, Deep Tissue and Volcanic Rock massages, Body Treatments and Signature Rituals featuring clean, locally-inspired products. Guests can also book a package of multiple services. Spa visitors may also access the Compass Gym that overlooks the Caribbean Sea and is open 24-hours a day.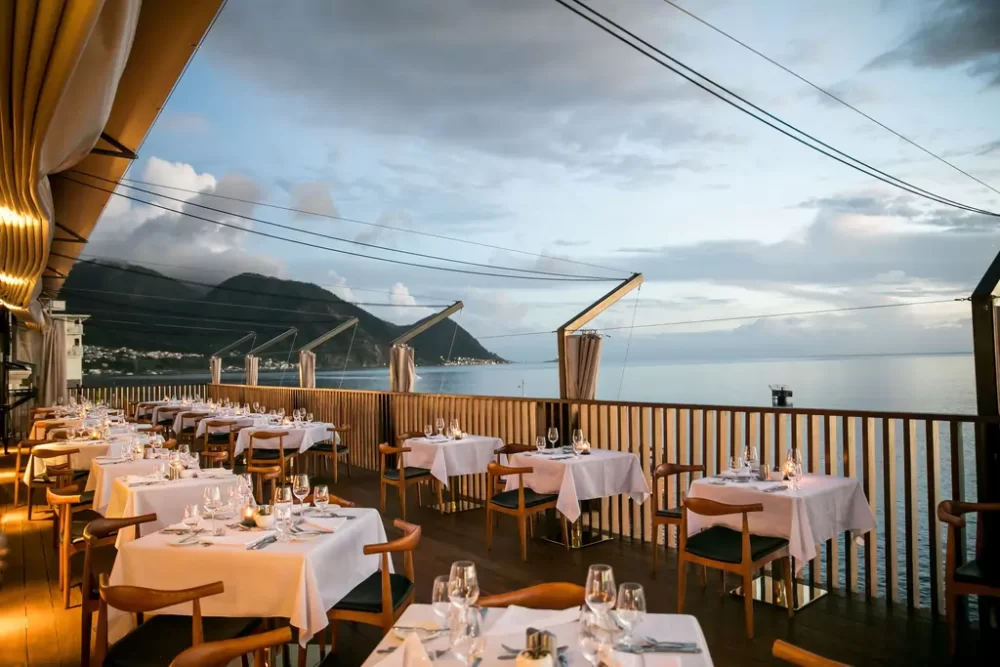 As the Caribbean's first "All-Inclusive, Island-Included," Fort Young Hotel includes the island's "amenities" — from hiking and snorkelling to walking tours and visits to local eateries –cultivating community and creating a truly immersive island experience. With this new paradigm, guests can take advantage of the convenience of an all-inclusive stay while enjoying the best of Dominica's land, sea and city adventures with guides and tour operators from our local community. This unconventional model reflects the resort's commitment to a sustainable and locally-focused economy.
And, further underscoring Fort Young Hotel's dedication to sustainability, the resort recently earned Green Globe Certification, one of the highest standards for sustainability worldwide. Only the second property in Dominica to earn this accolade, the resort is recognised for its multiple community initiatives and committed management team.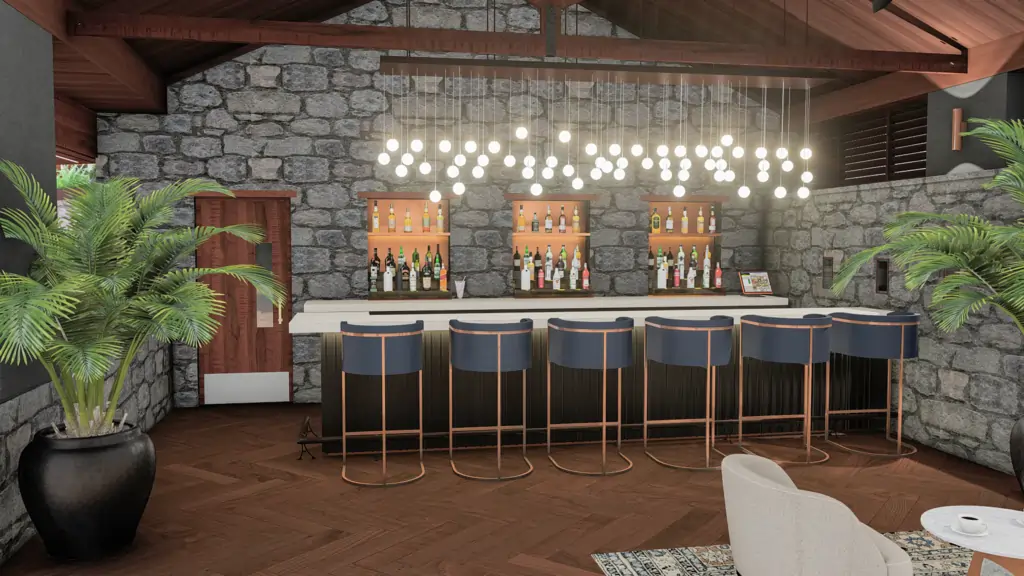 Rates from USD$205/night. For more information, visit https://www.fortyounghotel.com/.