The First-of-Its-Kind for the Caribbean's Nature Island, the All-Inclusive, Island-Included Resort Will Give Guests An Immersive Dominica Experience, Inclusive of Unique City, Land and Sea Expeditions that Support the Community
Fort Young Hotel & Dive Resort, the "Nature Island's" landmark, waterfront hotel on the edge of Dominica's capital, Roseau, has announced the introduction of the Caribbean's first-ever "All-Inclusive, Island-Included" resort experience. Beyond the offerings of a traditional all-inclusive, like food and beverages, the All-Inclusive, Island-Included experience will give guests access to activities and offerings beyond the hotel — from a lionfish catching expedition, to hiking and exploring some of the island's best attractions like Trafalgar Falls and Titou Gorge, to enjoying tropical beaches — providing an unrivaled, immersive and memorable Nature Island holiday.
Not only will guests enjoy city, land and/or sea adventures each and every day, but off-property island activities will also include a community touch point — whether it be a sweet treat or cocoa tea from a local restaurant or rum shop, a local arts and craft offering or a cultural experience. By involving independent tour providers and local food and beverage outlets, the new model will cater to guests while also supporting the community at large.
"Fort Young has always been a gateway to Dominica's incredible sights and landmarks, so it was a natural evolution for us to introduce this All-Inclusive, Island-Included offering," said Dinesh Kissoon, Fort Young Hotel & Dive Resort's general manager. "We wanted to offer travellers to Dominica a truly seamless, effortless and authentic way to experience the local culture, land and sea unlike ever before. Doing an all-inclusive with island included is a way of engaging our community and gives guests a more robust and immersive experience, creating a more sustainable and symbiotic environment."
The All-Inclusive, Island-Included package requires a minimum five-night stay and includes:
Daily breakfast, two-course lunch, afternoon snacks and three-course dinner
Unlimited house beverages and alcoholic drinks from 10am – 10pm
Welcome pack in-room minibar
A selection of daily scheduled water or land adventure experiences
Cocoa tea, juices and cakes at local eateries
Beach discovery visit
Round-trip airport transfers
60-minute massage twice per stay for one or two based on occupancy
60-minute yoga twice per stay for one or two based on occupancy
Unlimited unguided shore scuba diving
Kayak and other non-motorised watersports
Daily housekeeping and turndown services
High-speed Wi-Fi
National park and entrance fees
All taxes and charges
Among the numerous included excursions are:
Hiking to Trafalgar Falls, Titou Gorge, the Middleham Falls and Hot Springs, Spanny and Jacko Falls,
Freshwater Lake and Boeri Lake
Lionfish hunting and snorkelling by boat
Guided Roseau city walking tour
Mero Beach discovery
Further, guests will also have the opportunity to donate to a local charity at check-out.
Rates for the All-Inclusive, Island Included start at US$349 per person per night based on double occupancy in a newly reimagined Oceanfront room. Upgrades are also available to experience even more of the island's adventures, such as swimming with Dominica's resident sperm whales, canyoning, night snorkelling, hiking to Boiling Lake, and exploring Kalinago Territory. Terms and conditions apply.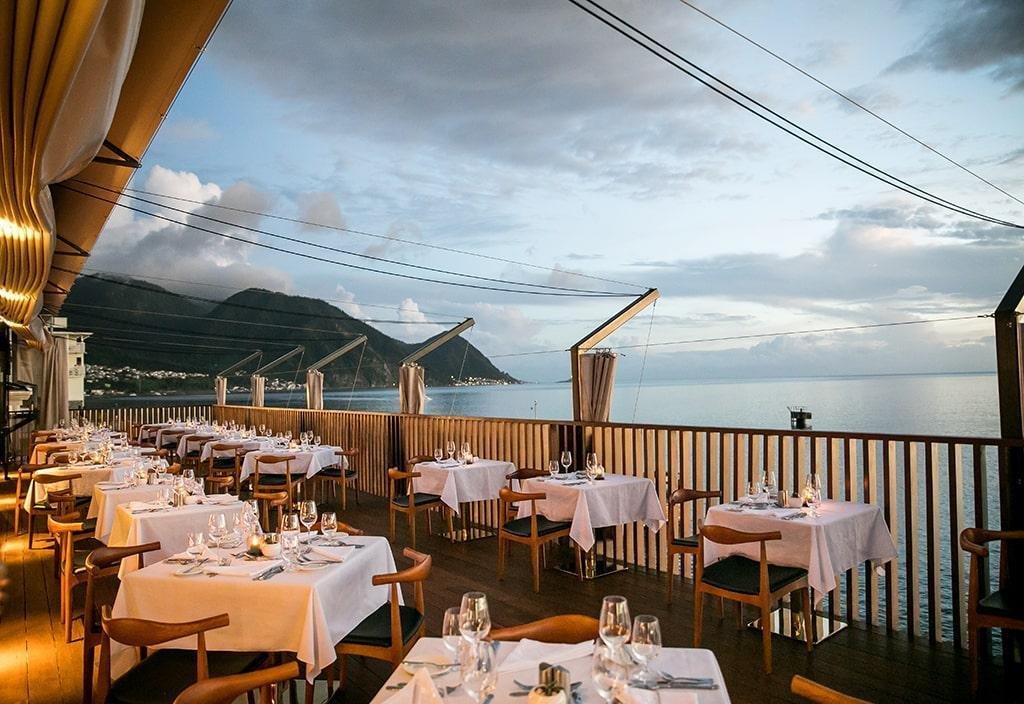 The resort is also offering three alternative packages: a breakfast, beverages and island-included package starting at US$286 per person per night (five-night minimum stay); a standard all-inclusive meal plan starting at US$255 per person per night (two-night minimum stay); and a breakfast and beverage plan for US$190 per person per night (two-night minimum stay). Prospective guests can also book standard room rates without a meal plan.
Fort Young Hotel recently unveiled 26 fully refreshed Oceanfront Deluxe Rooms. Replete with panoramic seaside views, exceptionally stylish furnishings and a bright colour palette, the reimagined guestrooms are designed to make guests feel even more warmly welcomed while expressing Dominica's vibrant spirit. These refurbished rooms are part of the resort's new master plan that also calls for eight more rooms to be updated this autumn alongside the introduction of a brand-new waterfront spa, 24-hour gym and six all-new Oceanfront Junior Suites with en-suite bathrooms, kitchenettes and interconnecting rooms; 60 forthcoming Fort Rooms; a state-of-the-art fitness center featuring eco-friendly equipment; business center; new bar and lounge; 200-seat conference room; 250-seat sun deck for weddings and other events; art gallery, wine and rum cellar, gift shop, and three new meeting rooms. Upon completion, Fort Young Hotel & Dive Resort will be a 4+ star property.
For further Information: