With 110 inches of incredible picture quality and ultra-immersive design
Craving the big-screen cinema experience in the comfort of your home?
You're in luck. The Samsung MicroLED is a showstopping piece of tech unlike any other screen displays currently available on the market.
Its ultra-large screen is self-illuminating – delivering astonishing colour vibrancy and brightness through self-emissive LED display technology. Its all-new powerful Micro AI Processor delivers stunning 4K HDR content that is optimised to each scene.
Whenever you need it, it'll bring you some welcome pandemic escapism. After turning on the gigantic 110'' screen, you're treated to a spectacularly immersive experience thanks to its 99.99% screen-to-body ratio. The black matrix and bezel have been removed — leaving only you, the screen and the content.
The audio bolsters this, too. The embedded Majestic Sound System delivers epic sound with no external speaker— transforming any room into a luxurious home theatre.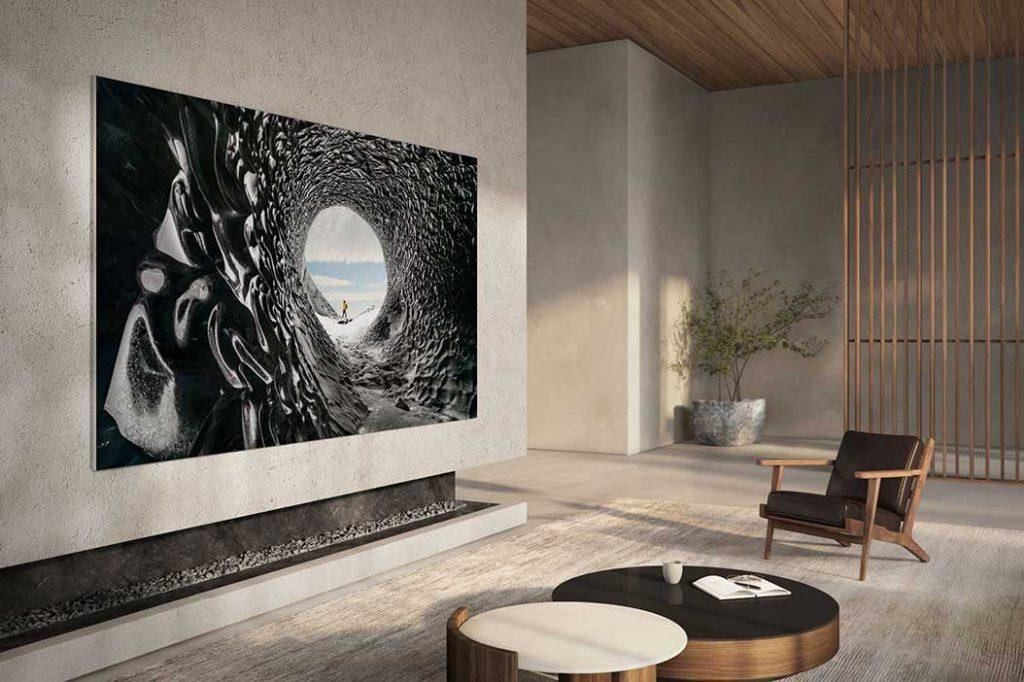 The MicroLED is not just a pretty face, though. Samsung has optimised its Smart TV features, letting you maximise your usage of the massive screen. The Multi View feature enables the multi-taskers among us to comfortably watch up to four sources of content simultaneously on up to 55''-sized split screens.
This means viewers can connect multiple devices and enjoy watching news, movies and other apps on one screen at the same time — and all in stunning quality and size.
Available at Harrods or through your nearest Samsung stockist.