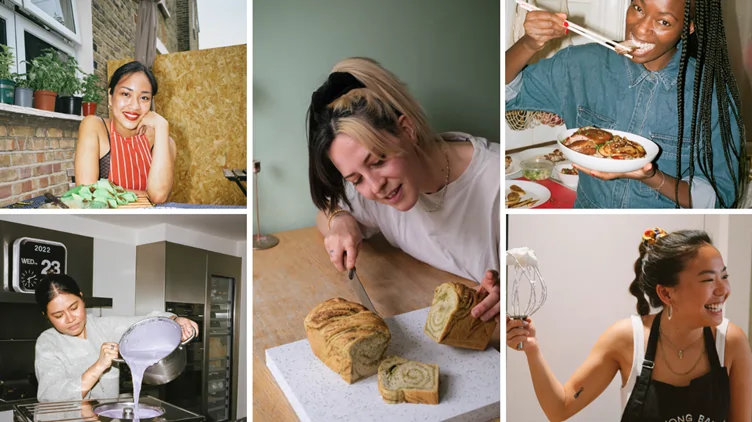 This August DELLI, a new app designed for food lovers and makers founded by former Depop creator, Simon Beckerman, will be taking over Allpress Courtyard on Dalston Lane every weekend throughout the month. The pop-up series will see a talented line up of DELLI Makers serve up delicious Indonesian-inspired cakes and treats, Pandan sandos, Ube-flavoured ice-creams, dumplings, and vegan cakes in the roastery's courtyard.
Established DELLI Maker, Allpress Espresso has been roasting specialty coffee in East London since 2010 and supplies the best independent cafés in the world. The Dalston Roastery Garden at the Allpress Espresso mothership two-storey coffee shop and restaurant is an East London favourite and couldn't be a more suitable spot for an exciting line-up of DELLI Makers to flex their culinary skills from the courtyard caravan.
WHAT: DELLI @ Allpress
WHEN: Every weekend during August 11-4pm
WHERE: 55 Dalston Lane, London, E8 2NG
LINE UP:
6TH & 7TH AUGUST EAT WITH SP00NS & ARAW
13TH & 14TH AUGUST SEASONS
20TH HUNGRY BUDDHAS 21ST AUGUST LIL' WONG BAKES
27TH SUZIE BAKOS 28TH AUGUST ARAW
DELLI Makers Eat With Sp00ns, Seasons, Hungry Buddhas, Araw and Lil Wong Bakes
Created to connect the curious and support the independent who have become a source of inspiration, connection and a community for all those obsessed with food, DELLI hosts offline events to bring together like minded people to celebrate the thriving culinary scene in London and beyond. DELLI users are expected to flock to the pop up to sample products from some of their favourite makers on the app. Much of the product available via DELLI is not available anywhere else, and the same goes for the food on offer at this this not-to-be-missed event.
"My passion lies within building communities, and that's what I've done since the beginning of my career, from PIG magazine to Depop. What also ties all of what I've done together is my passion for discovering new talent, the up-and-coming, those who challenge the status quo and who decide to make a living out of bringing forward change in their own fields. So here comes DELLI, and our mission is quite simple: to build a platform that brings together these like-minded buyers with these independent sellers, and where everyone with a kitchen can be a maker. For good food to be shared at every table."
Simon Beckerman
Further information