Whether it's pool or snooker that takes your fancy, with a Sir William Bentley Billiards table you'll be racking them up long into the night
Recent times have taught many of us the value of making our own entertainment, and a pool or snooker table is a sure-fire way of doing just that. Not only do they guarantee hours of fun for your family and friends, but they are objects of beauty in their own right.
The craftsmen at Sir William Bentley Billiards' workshop near Marlborough in England have designed and made some of the world's most beautiful, bespoke billiard tables. Working with private clients and interior designers, they create unique pieces that are designed specifically for each home.
Games rooms, or multi-function social spaces are increasingly popular in contemporary domestic design, and many of the company's most popular designs are simply stunning snooker and pool tables, designed as statement pieces for their space.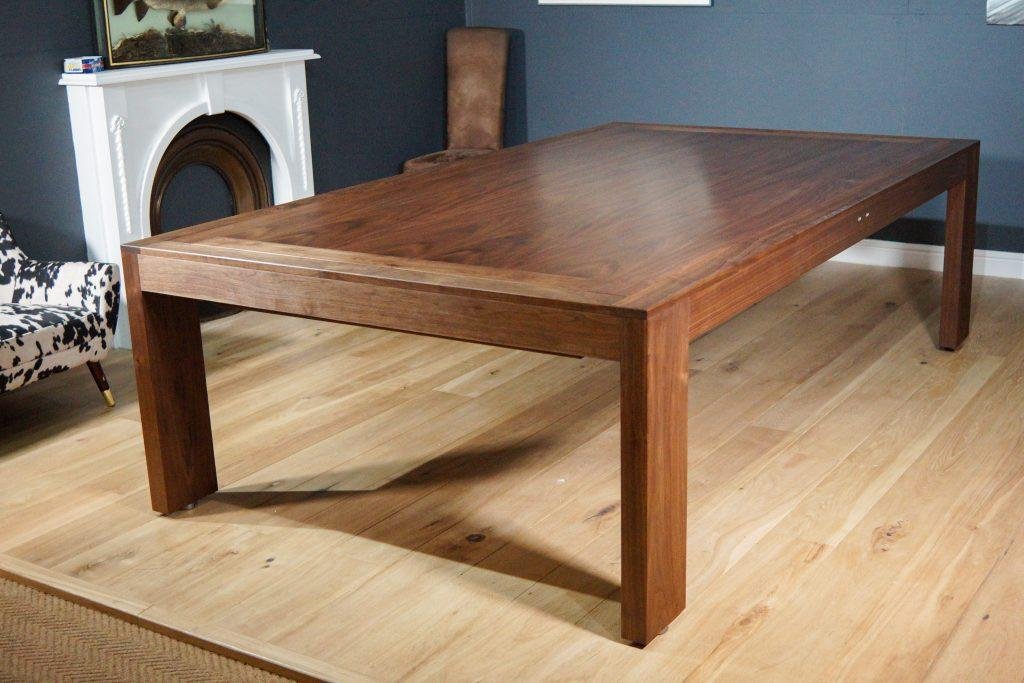 In other homes, the dining room – often only used for special occasions – is an ideal place to install a convertible dining table. Sir William Bentley Billiards are experts in creating tables with dual purpose. Often this will mean combining design elements of previous tables and working with particular materials, chosen by the client.
Sometimes the design will be completely new, created from pencil sketches and prototypes through artwork to completion. In every case it will mean working with clients for whom a basic, indistinctive billiards table just isn't enough.
The origins of this family-run business lie in their restoration, renovation and reproduction of antique billiard tables and billiard-dining tables, especially of the Victorian era. This was a time when billiards was hugely popular, billiard table-making was at its height, and the quality and craft of furniture making was extremely important.
Sir William Bentley Billiards aim to continue what they call 'a tradition of excellence' – crafting bespoke pieces with the same attention to detail and insistence on quality of the Victorian table makers. Across 40 years of restoration and bespoke creation, they have refined and developed the designs, detail and mechanisms, to meet their clients' increasingly diverse and contemporary requirements.
Using only the finest wood, metal, slate and cloth, they focus on producing individual pieces of the highest possible quality, striving for each client's complete satisfaction. As a result of their craftsmanship and their collaborative, bespoke approach to table design, they have become globally renowned for the beauty of their snooker, pool and dual-purpose dining tables, lighting and accessories. 
Every piece is hand-crafted to order and installed worldwide – from Macau to Mayfair, Australia and Aberdeen. Production times can be a few months, but they always have a few ex-demo and pre-owned tables on offer in their showroom.
Further information