Bring the festivities of Mexico's Cinco de Mayo (5th May) to your home with Maestro Dobel tequila – the creators of Diamante, the best-selling ultra-premium tequila in Mexico – and Michelin starred chef Rafael Cagali.  
The festival is all about food, drinks and connecting with others and, for the first time, Cagali has created a selection of his recipes which can be prepared at home and are designed to complement the silky smooth flavours of the refined tequila. Cinco de Mayo falls the same week as the Early May Bank Holiday – so the perfect excuse to experiment and have some fiesta fun. 
Cagali is head chef of Da Terra at the Town Hall Hotel in London's East End and, with his cuisine, marries his Latin American roots with extensive experience working in Italy with Stefano Baiocco at Villa Feltrinelli. He also fine-tuned his talents in Spain with Quique Dacosta and in the UK, including at Heston Blumenthal's The Fat Duck and with Simon Rogan, to create a fine dining experience in Da Terra which won him in a Michelin star, just eight months after opening.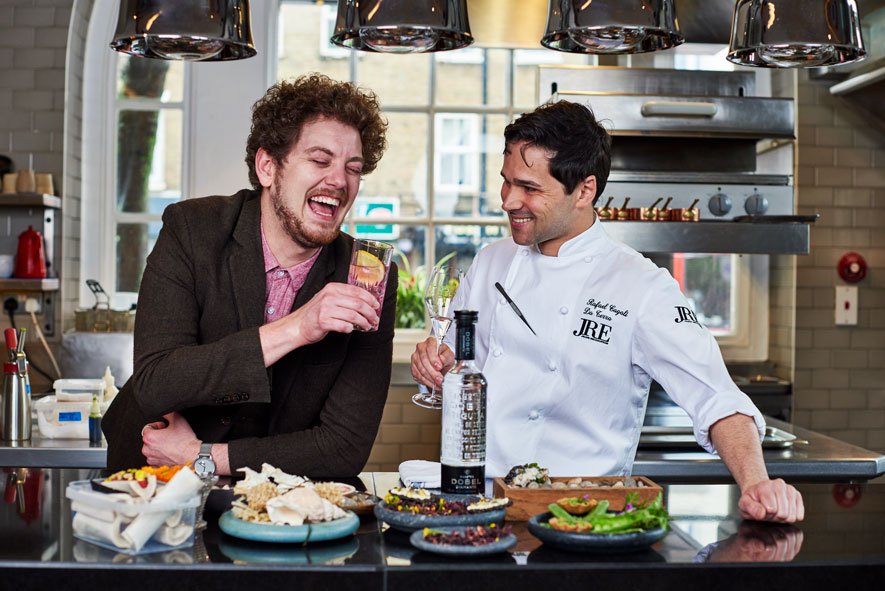 Cagali also recently put amateur chefs through their paces and wowed John Torode and Greg Wallace with his exquisitely experimental, seasonal dishes on the latest series of MasterChef. 
The world's first Cristalino, multi-aged tequila, Maestro® Dobel Diamante™ is a crystal clear, complex and elegant spirit perfect for sipping neat or as a base for cocktails. The tequila is aged in Eastern European white oak barrels, resulting in aromatic characteristics which complement and work in harmony with the natural sweetness of the finest blue weber agave. With a robust yet perfectly balanced palate, it also pairs exceptionally well with food – see attached for the Maestro® Dobel Diamante™ Raspberry Lime and Black Diamond Margarita, to pair with Cagali's Gem Chicken Tacos and a Pea Tartelette. 
Eleven generations of tequila mastery have informed Maestro Dobel® which has led to it challenging itself to create two world firsts – in addition to Dobel Diamante, Dobel Humito is the first smoked silver tequila. Maestro Dobel's range of tequilas are available to purchase from The Whisky Exchange, Master of Malt, and Drinks Direct. 
For more Lifestyle stories follow The Luxury Report.