The Coravin Sparkling™ Sparkling Wine Preservation System is the only universal solution to preserve sparkling wines for two weeks
Coravin, Inc., the premier global wine technology company, launch the highly anticipated Coravin Sparkling™ Sparkling Wine Preservation System, an exciting new product innovation poised to transform the way the world enjoys sparkling wine.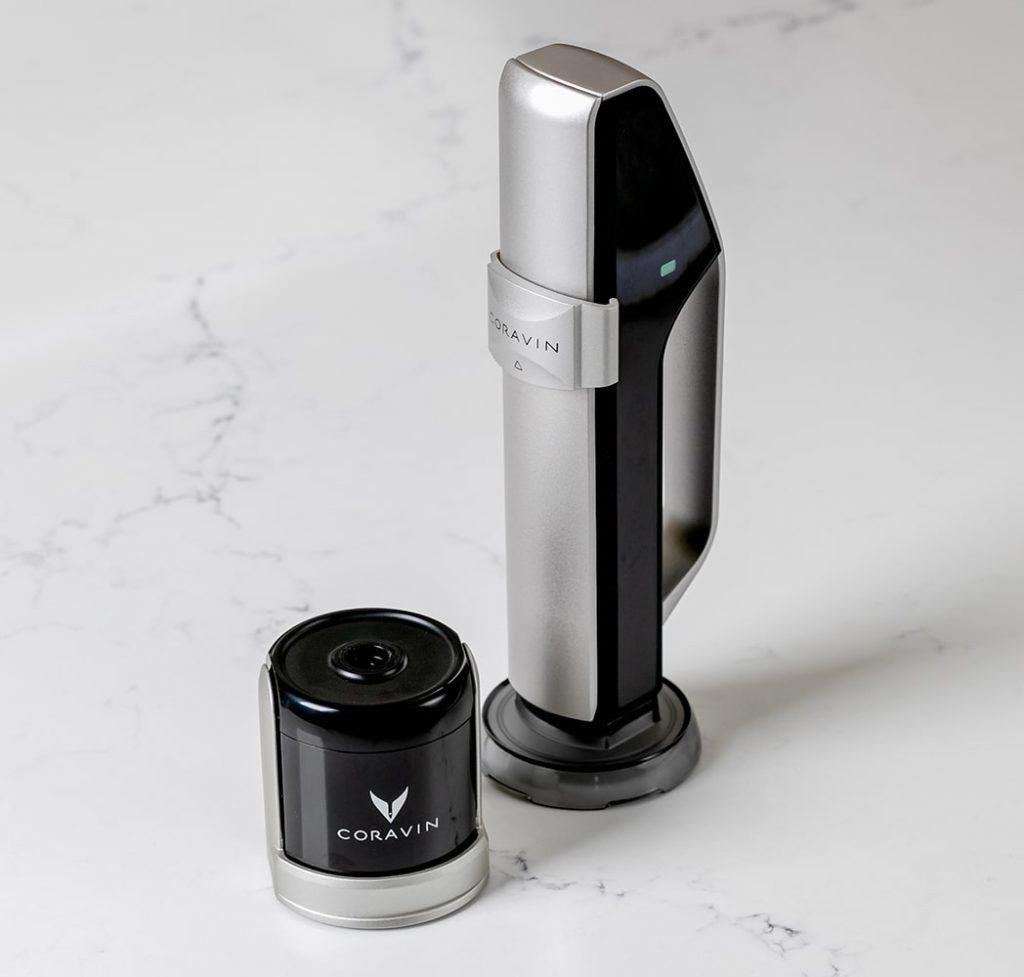 The portable, easy-to-use system pairs a secure, universal-fit stopper with a hand-held charging unit to maintain sparkling wine's carbonation level between pours, retaining the flavour and effervescence of sparkling wines for two weeks, meaning we can now enjoy sparkling wine by the glass without affecting the rest of the bottle.
Coravin Sparkling™ is a 'first of its kind' product which will end all attempts of the many mythical solutions we currently use (such as spoons placed in open bottles!) to maintain the fizz in sparkling wine.
"When we first introduced the original Coravin system, we always knew that someday we would bring the same power and freedom to the sparkling wine category," said Greg Lambrecht, founder of Coravin. "After spending years in development, we're thrilled to introduce Coravin Sparkling and deliver on our continued vision to allow anyone to pour any wine, still or sparkling, in any amount, without the pressure to quickly finish the bottle or the fear of wasting it."
To use the Coravin Sparkling™ System, open the bottle and, when finished pouring the desired amount, place the Sparkling Stopper on the bottle and secure it with the locking handle. Then use the Sparking Charger to fill the head space with Coravin Pure™ Sparkling CO2, preventing bubbles in the wine from escaping. To pour the next glass, carefully remove the Stopper and pour the desired amount. When finished, re-attach the Sparkling Stopper and re-charge the bottle with the Sparkling Charger.
"We know from conversations with our customers that there is a strong desire for a product that allows for by-the-glass consumption of sparkling wines, perhaps even greater than still wines," said Christopher Ladd, chief executive officer for Coravin, Inc. "Coravin Sparkling is poised to truly revolutionize the way the world experiences sparkling wines, and we're thrilled to be able share our passion and innovation for enhancing the wine experience with professionals and wine enthusiasts everywhere."
The Coravin Sparkling™ Sparkling Wine Preservation System MSRP will be £399.99.
For further information:
www.coravin.co.uk