Four brand new creations by Jacobsroom
Inspired by the world around us, forward-thinking and resourceful design studio Jacobsroom has expanded its portfolio of limited editions with Celestine; a collection of four unique pieces influenced by contemporary physics. Comprised of two contemporary tables and mesmerising lights, the Celestine collection utilises delicate thin metal to reflect a persistent fascination with scientific matter and void.
Alhena
Inspired by the bright star Alhena, this extendable side table gets its name from its celestial muse. Formed from sheets of delicate thin metal, which weave and extend over one another, the powder coated table in its striking pink colourway continues to pay homage to its astronomical roots. With its contemporary abstract shape, the Alhena table will make a visual statement in any room or design space.
Shine
Taking inspiration from contemporary physics, Shine is a unique studio & living room table designed to evoke the feeling of an absence of gravity. Striking yet subtle, Shine is crafted from delicate metal foil, giving it an almost non-existent material and visible presence. With its gentle curves and sleek form, Shine exudes minimalist sophistication whilst offering a practical surface for dining or for encouraging collaborative creativity.
Gemini I & Gemini II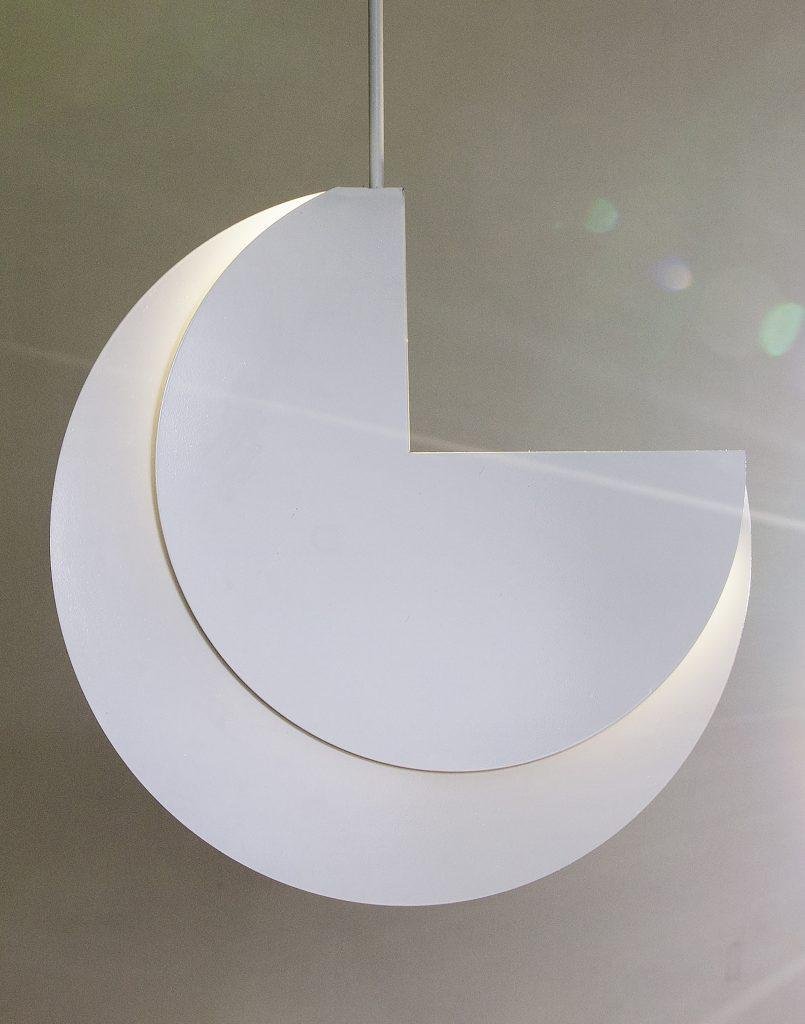 Completing the collection are the Gemini I and Gemini II lights. The alluring pieces resemble spherical forms found in space to offer an aesthetic yet responsible source of illumination. Formed from a thin metal plate and powder-coated metal, the indoor lights are the perfect complement to the ethereal collection, and further accentuate the weightlessness of space.
An ideal way to introduce a focal point into a scheme, lighting allows homeowners to experiment with shape and structure to create an aesthetic yet contemporary interior.
All items from the new Celestine collection of limited editions are able to be customised in an array of colours, allowing homeowners to create a truly personal interior which aligns with their design scheme.
Brought to life by Jacobsroom founder and lead designer Kathrin Bohr, the unique and truly mesmerising Celestine collection interprets human ideas of space in an experimental yet alluring way.
Further information