Divine Desserts Around the World That Will Delight Your Taste Buds
Brace yourselves for a delectable celebration as the world gears up to honour one of life's greatest pleasures – chocolate and ice-cream! In July, dessert lovers from around the globe will unite to mark the annual World Chocolate Day and World Ice-Cream Day, a joyous occasion dedicated to indulging in the rich flavours of the desserts we all love. To honour this celebration, we have chosen some fantastic desserts from our favourite hotels and resorts.
Chocolate Hour at Mövenpick Resort Al Marjan Island
Press pause on your summer adventures and harness your inner Willy Wonka at the boutique MÖCA Lobby Lounge at Mövenpick Resort Al Marjan Island –in Ras Al Khaimah, UAE, for a complimentary Chocolate Hour every day! Sweet-toothed foodies can rejoice as Mövenpick dedicates one hour in the afternoon to an exquisite tasting experience, with delicious Swiss chocolate variations and homemade creations such as brownies, truffles, chocolate fountains and much more.
Need somewhere to relax after the chocolate indulgence? The remarkable resort boasts 418 elegantly designed rooms with unobstructed sea views, suites and chalets set against the picturesque backdrop of the Arabian Peninsula. What better place to enjoy World Chocolate Day than at the happiest hour of them all at MÖCA Lobby Lounge.
Handmade Artisan Chocolate Truffles at Cullinan Belek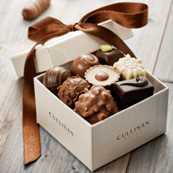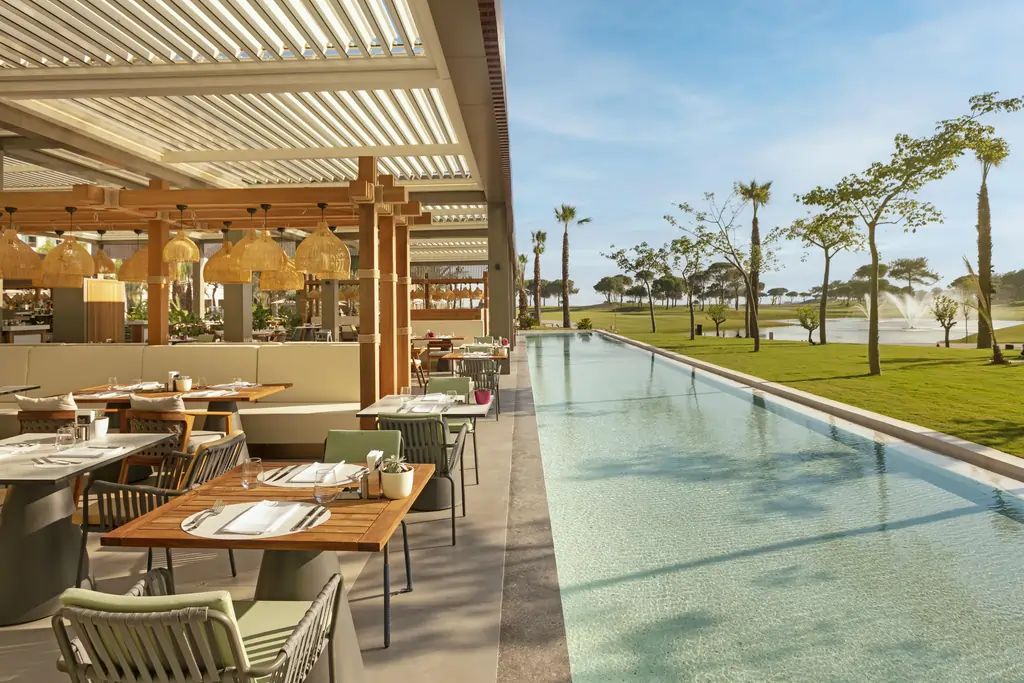 For a fancy chocolate tasting experience, expect to be impressed by gorgeous-looking artisan chocolate truffles, handcrafted with care in Cullinan Belek's Chocolaterie Shop, made afresh every day! The shop is open to all guests as part of the all-inclusive offerings of the resort, meaning that you can try all flavours at one go or discover a new flavour daily FOR FREE throughout your vacation.
From gourmet chocolate-dipped kiwi fruit and strawberries to intricately prepared caramel, vanilla, and tropical fruit-flavoured truffles with a gooey or crunch core, there is something to satisfy your sweet tooth! You can even catch a glimpse of talented chocolatiers at work in the workshop behind where all the magic happens. Grab them early in the day before stocks run out and save them up for later to be savoured in the comfort of your room as a late-night treat in the evening.
Chocolate that's actually good for you at Nova Maldives 
For those watching their weight but don't want to give up their chocolate craving, the health-conscious Nova Maldives offers some thoughtful options in a newly-released plant-based menu – featuring wholesome desserts with delectable flavours, think pandan semifreddo with vegan chantilly cream and dark chocolate shortbread, a selection of homemade sorbet and fruit carpaccio. Surely this will bust the false impression of vegan-food as dull and boring.
Another must try is the signature chocolate lava cake, served warm, melting in the middle and oozing chocolate, it is offered exclusively in FLAMES, the hotel's grill house.
Chef's Kiss! Personal Favourites from the Pastry Chef Fodele Beach & Water Park Holiday Resort
Introducing some dessert eye candy handpicked by Eva Daskalaki, the gifted pastry chef behind Fodele Beach's stunning creations, incorporating classic flavours that can hardly disappoint, from caramel glazed doughnuts to bite-sized dainty cakes topped with fruit sauce and biscuit crumbs that are best picks for children. To try out the full range of desserts available at the resort, visit each of the all-day-dining and a-la-carte restaurants range of restaurants on-site with seasonal menus – including Basilikos Restaurant that features special theme nights with cultural delicacies from Greece, Spain, Mexico and Asia, and Ambrosia Restaurant, best for a fine dining experience in an elegant atmosphere and with meticulously designed desserts that will leave an impression. Head to Breeze Bar for a drink by the beautiful outdoor terrace overlooking the Fodele bay to finish the night on a high note or soft daze, whichever you prefer.
The Happy Place – Sweet Corner at AJUL Luxury Hotel & Spa Resort
BRAND NEW AJUL Luxury Hotel & Spa Resort features a sweet corner full of delights for all. Lots of ice cream flavours, soft served ice cream, freshly made waffles, chocolate of all sorts, fluffy pancakes, crepes, toppings, and sweets, a bar full of sprinkles and syrups, milkshakes, birthday cakes on the spot and other sweet temptations will be there to make your holiday a little bit sweeter.
Authentic chocolate in Jamaica
Jamaicans love a sweet treat after a meal, don't you? Time to indulge in some specialty Jamaican chocolate treats – made by you!
Premium farm to table brand Pure Chocolate Jamaica is home to delicious and sustainable chocolate products. Only the best cocoa beans are selected to create its quality and creamy chocolate bars and the bars are sealed in vibrant and colourful wrappers designed by talented local Jamaican artists. Select from traditional flavours such as its Dark Chocolate, or Milk Chocolate with Cookies and Cream, or try some more of its unique flavours like Dark Chocolate with Lemongrass, or Dark Chocolate with Jerk Seasoning bars. Pure Chocolate Jamaica also host workshops and tastings for those looking to create their own chocolate treats.
So, you've heard of hot chocolate, but have you heard of chocolate tea? No powdered or packaged cocoa can compare to a cup of Jamaican chocolate tea. This soothing drink is traditionally prepared steeping grated chocolate balls with milk and spices. The perfect way to end the day.
Dessert as paintings that are a sight to behold at Kandima Maldives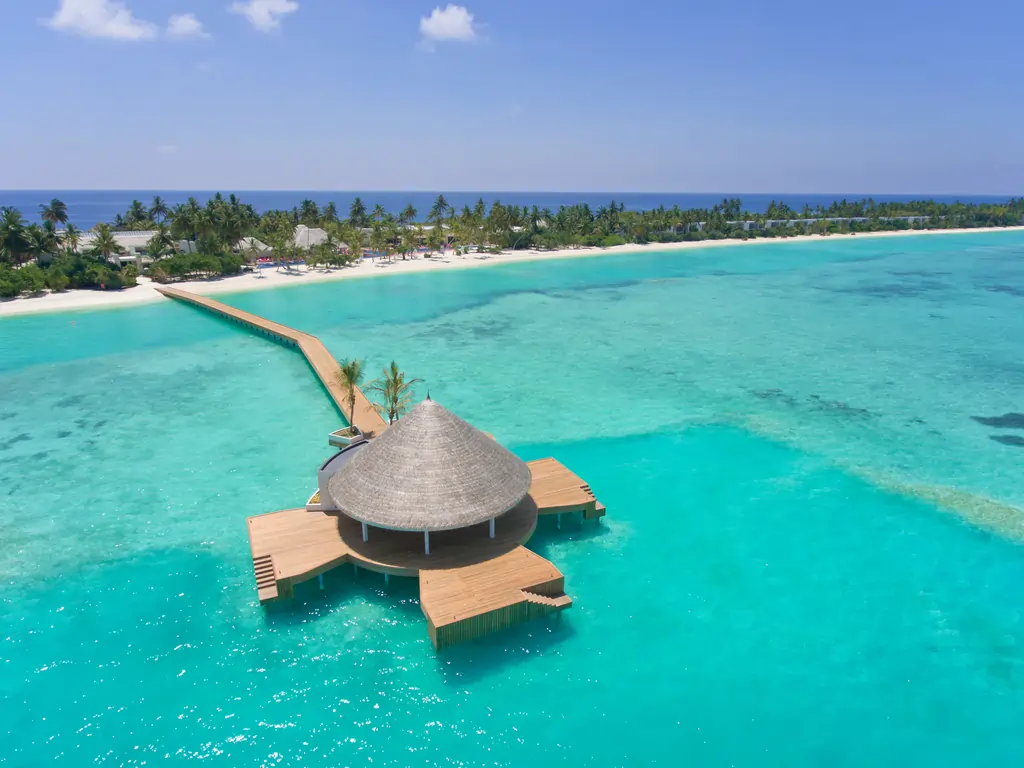 When it comes to desserts, Kandima elevates all into art so that tasting them becomes a multisensory delight. If you are a visual diner yourself who appreciates dessert plates with a concept and a beautiful presentation. Here are a few that you cannot miss with a refreshing look that alludes to nature. From the left, we have the "Mango Opera" layered with mango butter cream and chocolate ganache, followed by the "Mascarpone and Peanut Mousse" with honey drizzled mango salsa and cocoa soil, arranged in the shape of a garland. Continue the artsy journey by taking to canvas painting yourself at the KULA Art Studio, a space for you to rekindle the creativity within and unleash your inner Picasso, Van Gogh, or Andy Warhol, with guidance from the resident artist Zima.
Bite into tradition paired with innovation at Kivotos Santorini, Mavro
Located above the glistening Aegean Sea, sits Kivotos Santorini's signature restaurant, MAVRO. Head Chef Dimitris has created a culinary experience that masterfully blends tradition and innovation with aromas and flavours that will intrigue your palate and soothe your soul. On the menu, you'll find a variety of decadently delicious desserts including a caramalised white chocolate dessert with rum and raisin ice cream to tantalise your tastebuds, the milk chocolate dessert which features traditional Greek coffee, banana and banana stracciatella ice cream and vegan chocolate macarons, made with 76% dark chocolate, tahini and agave.
Chocolate heaven at Seaside A Lifestyle Resort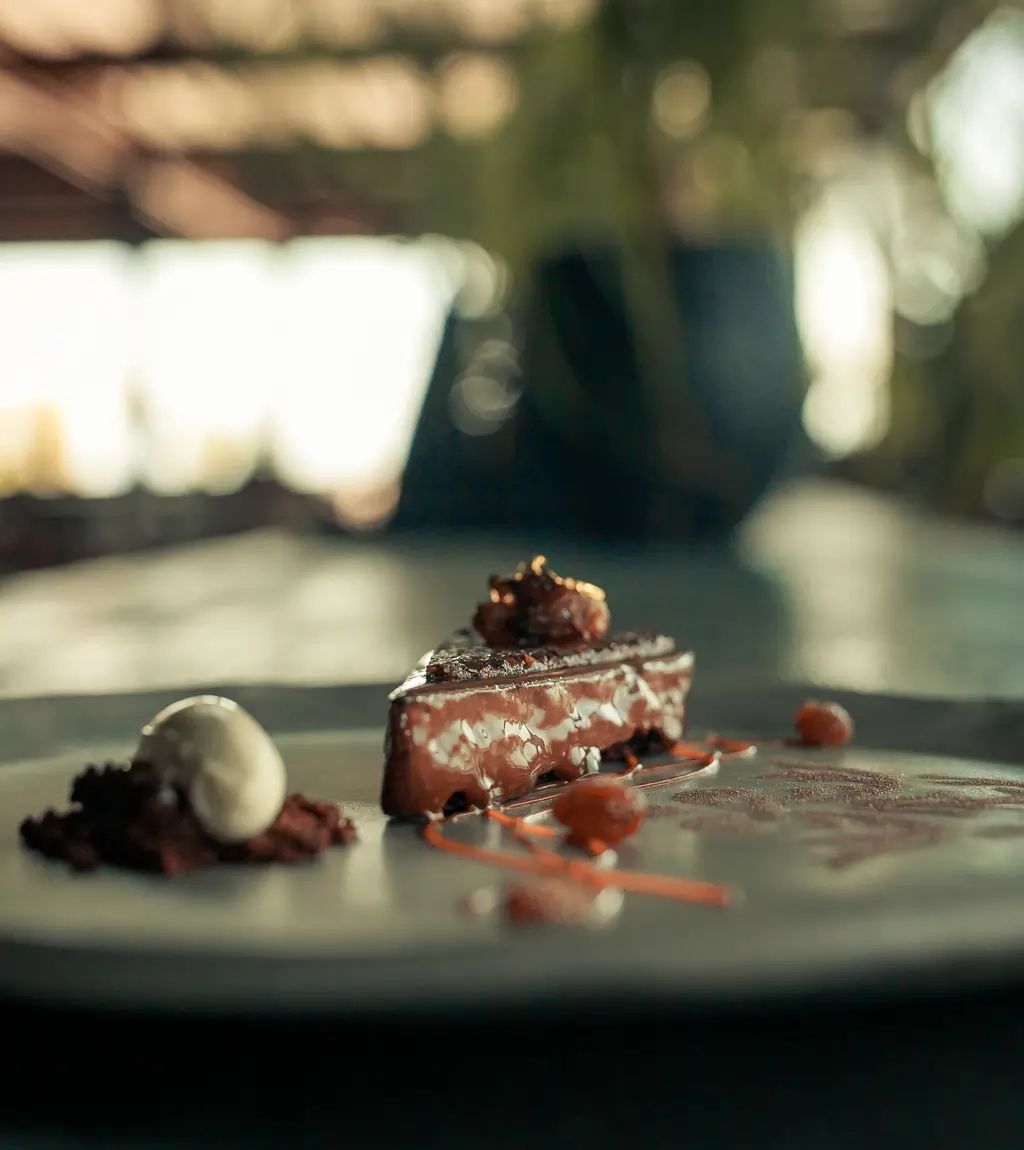 Troubles will melt away as guests relish in this incredible chocolate dessert with the sounds of the waves crashing against the cliffs in the background. Aptly named, Chocolate Heaven is available to enjoy at Seaside A Lifestyle Resort. The stunning chocolate creation consists of smooth chocolate pat sucre, chocolate crème, marinaded raisins, and caramelised cacao nibs.
Situated in Agia Pelagia, Crete, this 5* luxurious, adults-only resort sits on the cliffside of Mononaftis Bay, with magnificent surrounding views of the Aegean Sea. Cool off after indulging and take a dip in the newly renovated outdoor saltwater outdoor pool.
Japanese and Peruvian treats at The Ixian Grand & All Suites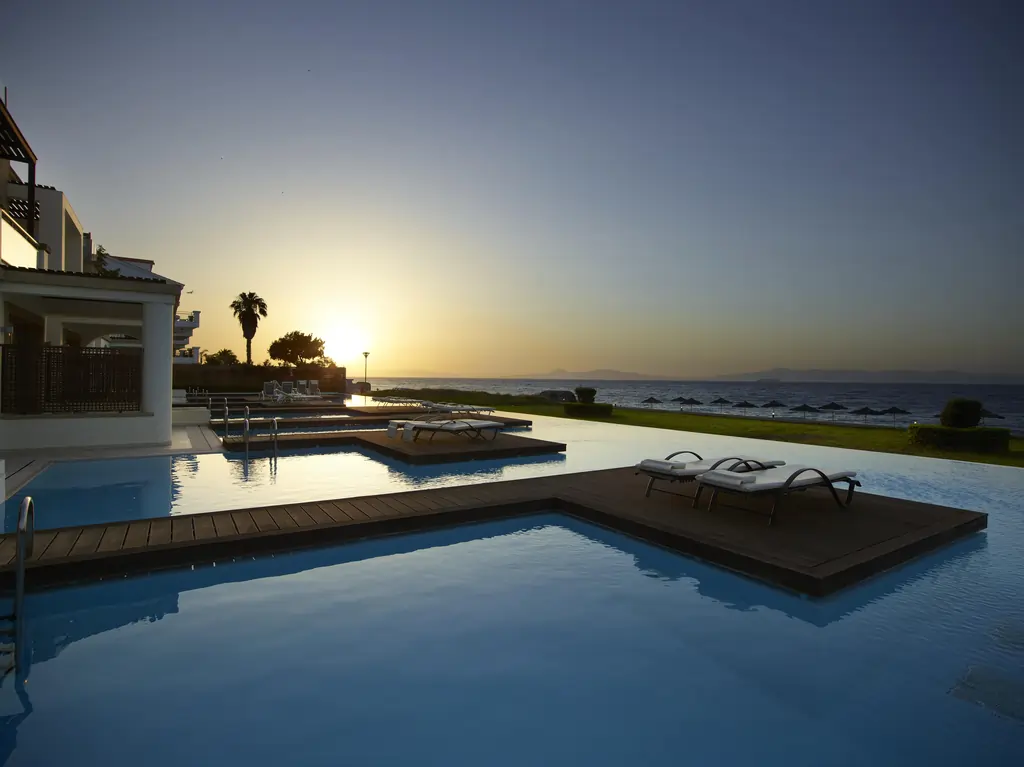 Deepen your appreciation for this remarkable treat at The Ixian Grand & All Suites – an upscale adults-only resort, offering care-free all-inclusive experiences, excellent hospitality and a plethora of food and beverage options including some delectable desserts. Make your way down to the Muza Htista Restaurant for a dessert at sunset for a truly romantic experience. Seek out their Tejas Truffles, delightful small chocolate desserts with a smooth filling made with chocolate, pecan nuts and dried fruit for some extra crunch. The Fried Ice Cream is an absolute must try for the ultimate indulgent dessert. The golden crust is made of cereal topped with chocolate syrup and inside you will find a creamy vanilla ice cream.
Desserts with a fine dining twist ACRO Suites 
Your eyes and tastebuds will be in for a treat at ACRO Suites. This boutique, 5* state-of-the-art, wellness-focused resort is home to 49 suites, lofts and villas which all come with their own saltwater private pool, making it the perfect oasis for couples looking to escape to a quiet hideaway destination and enjoy they cocoa treats in secluded luxury.
The signature menu at CREMNOS, the hotel's main restaurant, is a nutritional haven, offering traditional Greek cuisine with a contemporary twist. Here guests can enjoy the Choco Secret, a chocolate dessert accompanied by a sorbet of forest fruits, cru de cacao and mint gel carefully prepared by Chef Yannis Rokanas.
Indulgent desserts accompanied by panoramic views at Kouros Hotel & Suites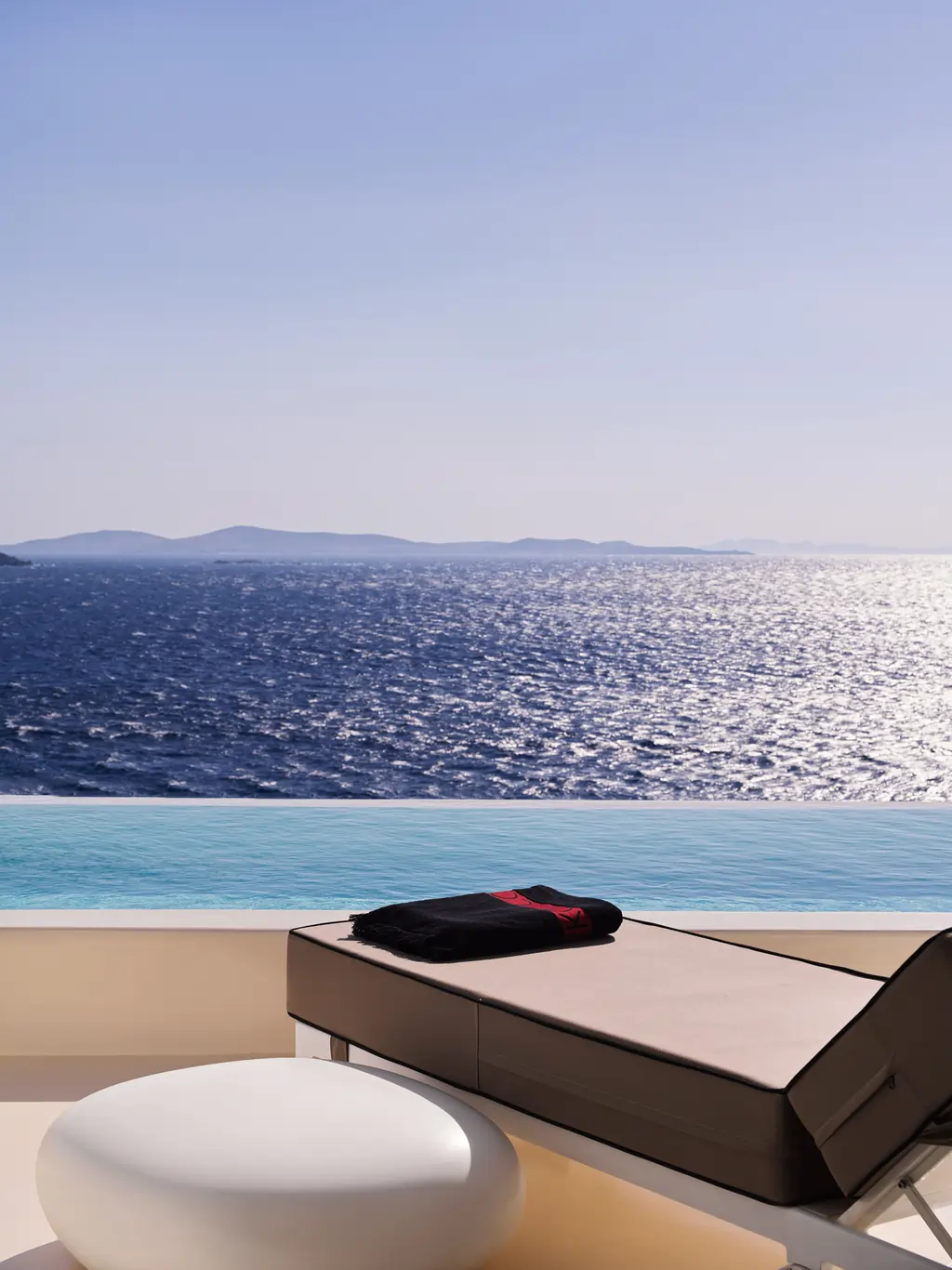 Enjoy the delicious Chocolate Ganache at Kouros Hotel & Suites, a 5* luxury boutique haven just minutes away from Mykonos town. You can find this indulgent delicacy at Narcissus Restaurant, consisting of rich chocolate ganache, a red berry coulis, white chocolate montée, and vanilla ice cream. It is difficult to think of a better place to share moments of chocolate sweetness than overlooking the spectacular Aegean Sea, the perfect place to admire the dazzling sunset, as Mykonos' evening buzz booms.