A delicious Irish Whiskey-based liqueur blended with the natural flavour of vanilla and infused with caramel, creating a smooth and black spirit with a rich, whippy flavour dominated by Irish Whiskey notes.
Whether your father loves sipping whisky liqueurs, or enjoys mixing up a cocktail, Shanky's Whip makes for a delicious drink on its own or mixed in a cocktail. The signature serves include Shanky's Cold Brew, Short and Stout and On the Rocks.
Shanky's Cold Brew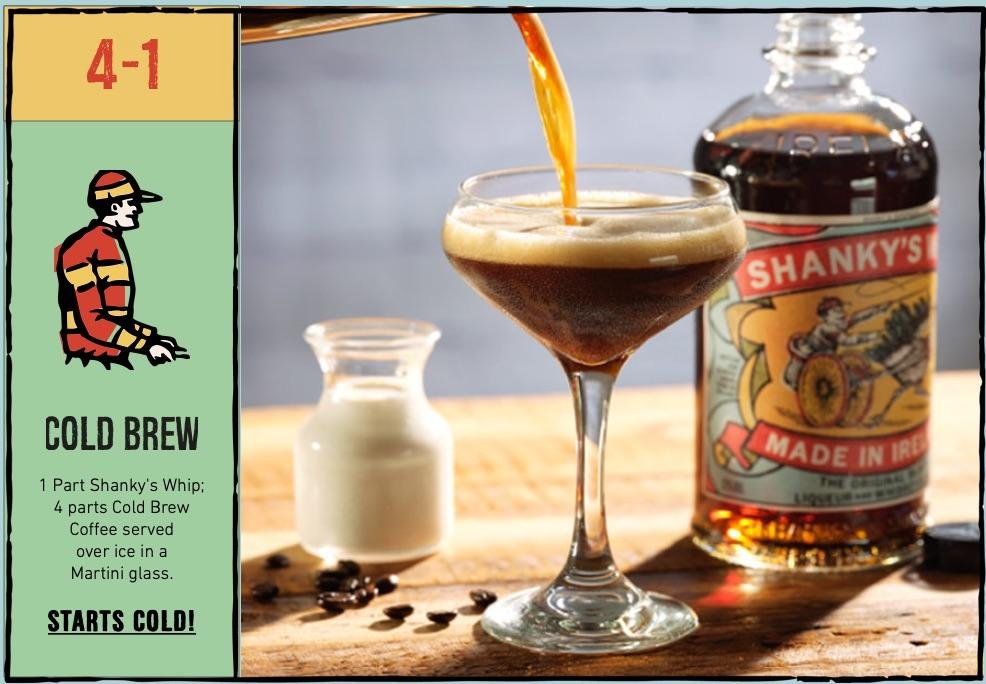 1 Part Shanky's Whip | 4 Parts Cold Brew Coffee
Add Shanky's Whip and cold brew coffee over ice in a Martini glass
On The Rocks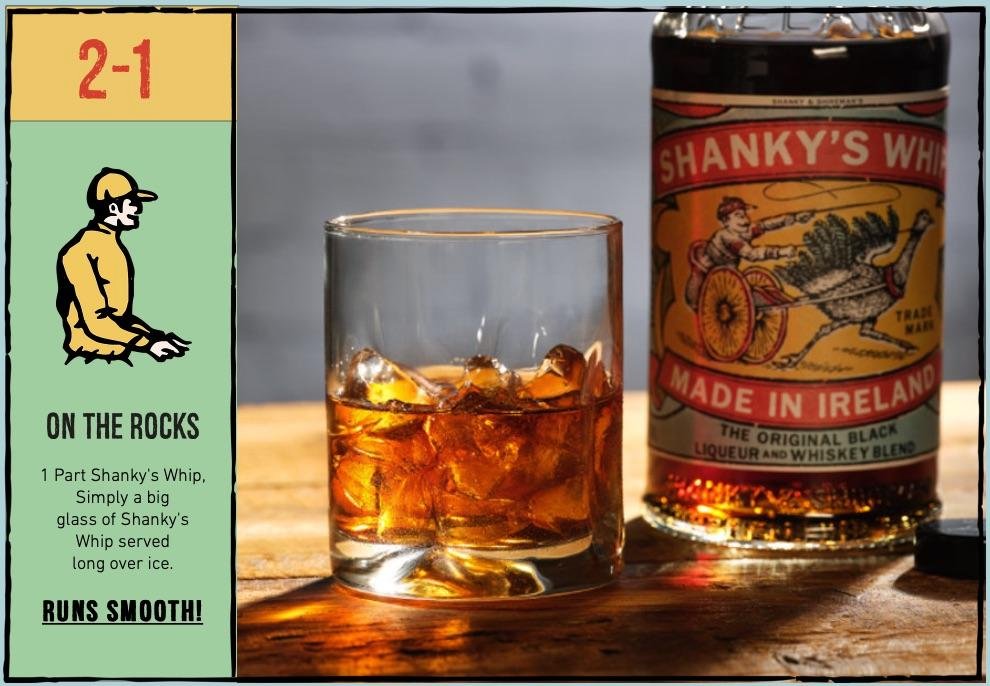 1 Part Shanky's Whip
Simply a big glass of Shanky's Whip served over ice
Short and Stout
Drop a shot of Shanky's Whip into an ice cold pint of Stout 
Irish Old Fashioned
1 Part Aperol | 1 Part Shanky's Whip | Bitters | Bourbon | Slice of Orange | Maraschino Cherries
Shanky's Whip is presented in a bespoke glass bottle with the word Ireland embossed around the top. The label, inspired by vintage Irish matchbox artwork, features the fantastical Irish jockey, Shanky, a wild boy of racing. Always one to buck the trend, when thrown from his horse, he returned to the race track with an ostrich and cart and, of course, a whip.
Shanky's Whip RRP: £24. ABV: 33%. Available from: Amazon and Master of Malt