Save the dates. 2023 in the gallery and MADE London returns
We're looking forward to a busy 2023 in the gallery, with exhibitions from Sylvia K Ceramics and Christina Fedyk coming up, and Jonny Hannah and friends later in the year. Plus the Atelier Open returns this summer. Start planning your entries!
We'll also be back to our full calendar of Tutton & Young fairs this Autumn, and are delighted to announce that MADE London returns after a three year enforced break to a brand new purpose-built events space in the thriving heart of Angel, Islington.
With so much going on on the doorstep, a visit to MADE London promises to be a great day out in the Big Smoke. Save the date 3rd-5th of November and come see our curated line up of the best contemporary artists and makers from across the UK. Find out more about exhibiting art MADE London here.
Also, we'll soon be opening applications for Brighton Art Fair and MADE Brighton, which return to the spectacularly renovated Brighton Corn Exchange in September and November respectively. Busy times ahead. Stay tuned…
Valentines/schmalentines?
Whether you're the hearts and flowers type or not, we've got endless ideas for Valentine's day.
From the classic to the unconventional, the minimalist to the maximalist, hand-crafted or 3D-printed, we've got jewellery to suit every style. Check out our talented line up of jewellers here.
Need a gift for the vinyl lover in your life? How about a record player print from Sarah Gamble. Got your eye on a photographer? Try this Hannah Forward print? Peruse our extensive print gallery and you're bound to find just the thing.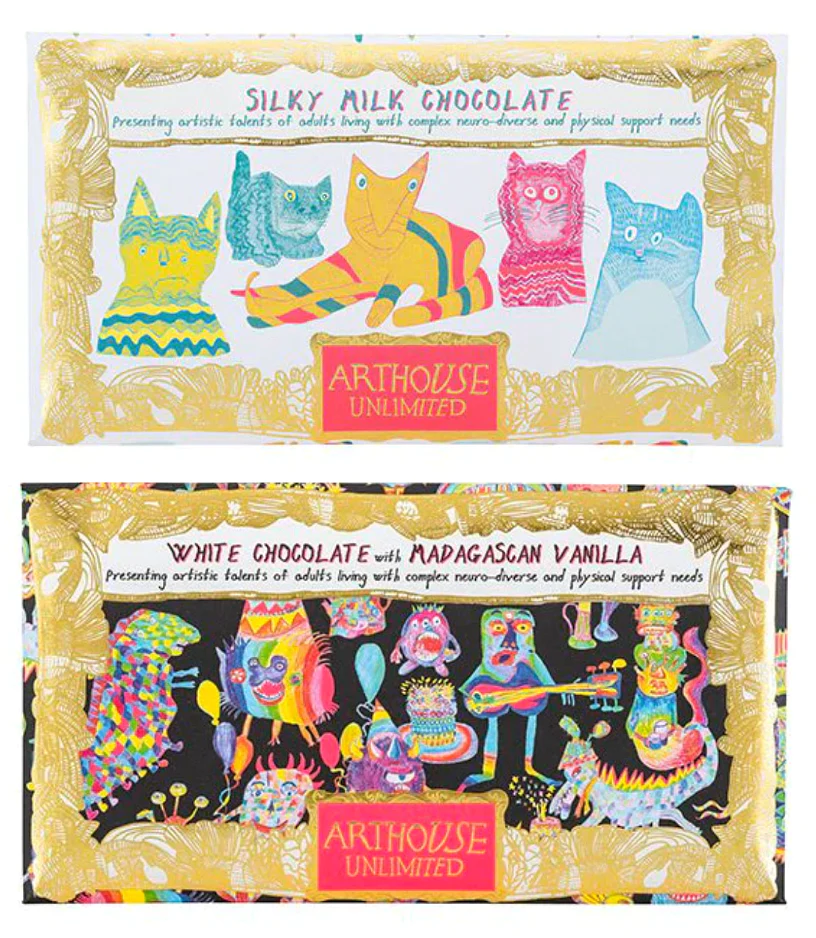 If it's sweets you seek, or something that's easy to send in the post, these fab chocolate bars from Arthouse Unlimited are for you. From silky milk, to honeycomb, to mint & crystal crunch, we've got flavours to tickle all tastebuds. They also do soaps and candles in sublime scents, see all Arthouse here.
Or make a regular date with your date at our upcoming art club, and make eyes at one another over your easels. It could be the start of a beautiful thing!
Find out more about the Atelier Art Club here.
We're here 11am-5pm Friday-Monday (or by appointment if you'd like to visit outside of those times). You'll find us between the piers at 165 Kings Road Arches BN1 1NB.
Of course, the online gallery and shop are always open. See you soon.