For over forty years Theo Fennell have been creating stunningly original jewellery and silverware, work that is unrivalled in its quality and craftsmanship
Theo Fennell are driven by a quest for beauty and perfection in all of their work. They believe that the hallmark of great jewellery and silverware is in the details – in caring as much about the back as the front. And there is no doubt that this creativity and dedication shines through in every piece. From their Fulham Road workshop, Theo Fennell are scholars of British jewellery and silverware traditions, yet they are also trailblazers, pioneering new techniques and materials.
Clients from all over the world understand and appreciate this commitment. They know that Theo Fennell don't make hundreds of the same piece – just superb work for those with their own sense of style, and appreciation of true originality and quality. That is how they like it – to make glorious pieces for marvellous people. Over the years they have built up an ever-expanding following, cultivating their clients' interest in all aspects of jewellery and silverware, so that the pieces they have bought or commissioned carry added meaning.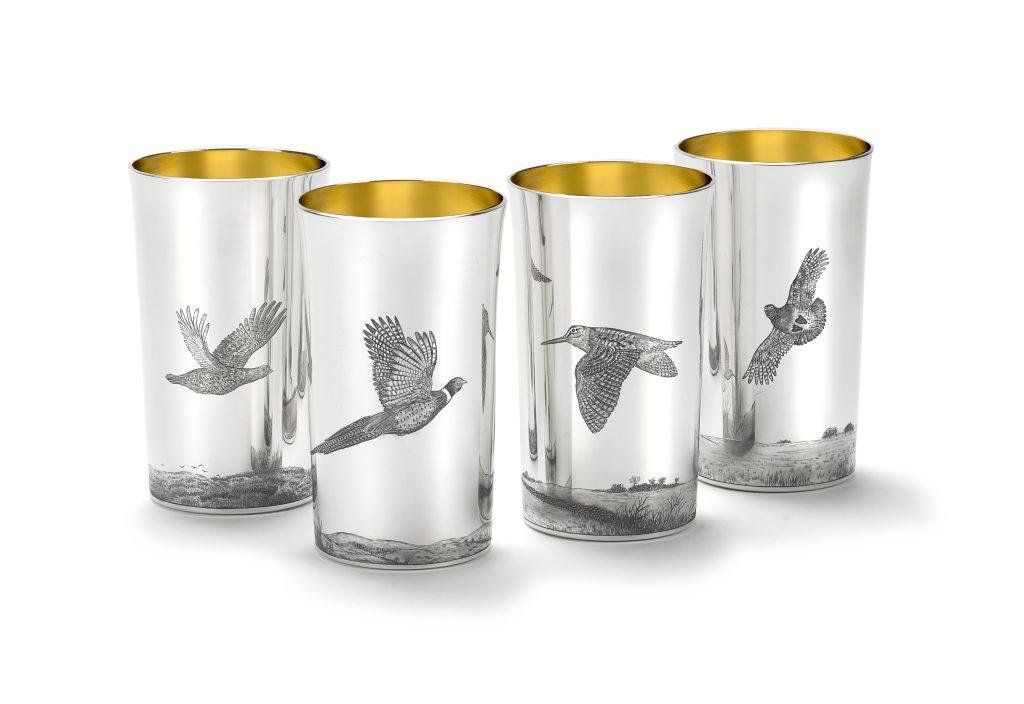 Total care and attention
Theo Fennell have been making the most beautiful and extraordinary silverware for over forty years and, with all due modesty, believe that their work is the best there is. Clients can choose from a range of finished work – which can be customised to include motifs and embellishments – or have something completely bespoke. Their silverware sits at some of the finest tables in the world. It is presented at some of the grandest weddings and parties and awarded at some of the most prestigious occasions. Yet, they give the same care and attention to a napkin-ring as they do a Formula One trophy, a silver chip-fork, as a complete table service.
The future of jewellery and silversmithing seems to be returning to an era of authenticity and traditional values – unique work executed with sublime craftsmanship. Nothing could suit Theo Fennell more, or give them greater hope for the years to come.
Further information