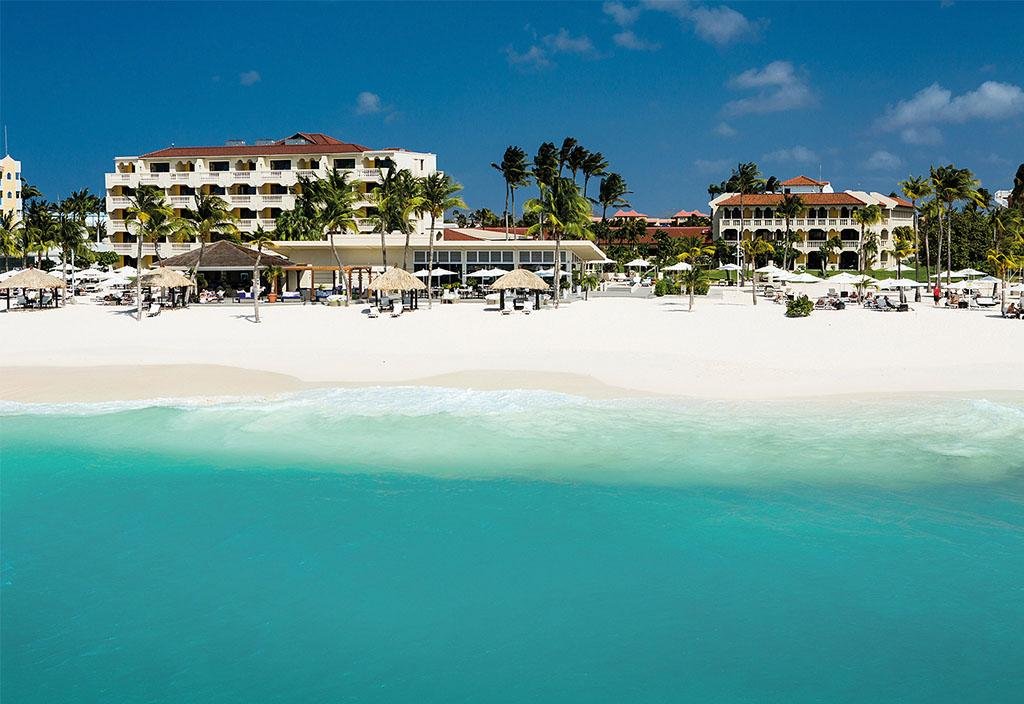 Aruba's leading environmentalist, hotelier Ewald Biemans, has returned to the Dutch Caribbean island having helped the tourism industry set a course for climate action at the COP26 conference.
Biemans, owner/CEO of the luxury Bucuti & Tara Beach Resort on Aruba's Eagle Beach, the first and only carbon-neutral hotel in the Caribbean, also collected in person the prestigious Global United Nations Climate Action Award for "Climate Neutral Now", awarded to him in 2020.
At COP26, Biemans became the first Caribbean signatory to the Glasgow Declaration on Climate Action in Tourism, having joined global hospitality leaders and Zurab Pololikashvili, Secretary-General of the UN World Tourism Organisation, in doing so. Global travel and tourism is being urged to follow a common set of pathways for climate action, including securing commitments to reduce emissions by at least 50% over the next decade and achieve net zero as soon as possible before 2050.
Said Biemans: "It is an honour to represent the Caribbean as a launch signatory of the Glasgow Declaration. It provides the guidance and clear goals that I hope prompt all of us through the Caribbean to join together to help protect our vulnerable, yet beautiful paradise, and to protect our people in working towards a better future."
The Bucuti & Tara Beach Resort (left) is now a world-leading environmental property, the Caribbean's most eco-certified property. This privately-owned luxury adults-only hotel has also won countless awards for its standard and romantic atmosphere, so Biemans' eco passion has not come at the expense of quality or comfort. Indeed, his guests can enjoy world-class hospitality on a guilt-free holiday.
For further information:
www.aruba.com