Only a two-hour drive from Lisbon or Porto, Vale de Moses is a family-run retreat that offers a true healing space for those in need of a break. Take time to immerse yourself in a week of yoga, massage, nourishing ayurvedic vegetarian food, forest-bathing walks, wild swimming and replenishing sleep. Return home revitalised, reenergised and reconnected.
The perfect location
Rolling hills and enchanting valleys filled with cascading river pools and endless hiking trails create the backdrop for your stay at Vale de Moses. Owners, Vonetta and Andrew Winter from Barbados and London, found this remote, abandoned farm in 2007 on a year's trip round southern Europe with their two young children. They then spent five years restoring the cottages and stone terraces to become their family home – now it has become a much-loved escape for guests from all over the world, many of whom return year after year. A home away from home.
Choose to stay in one of the comfy and restful accommodation options – delightful hand-built stone cottages, private farmhouse bedrooms or glamping Soulpad belle tents in the forest. There are plenty of bathrooms close by, and even a few outdoor solar-heated showers for the more adventurous, with water fed from nearby mountain springs.
Nourishing mind and body
Passionate chefs freshly prepare delicious, plant-based feasts three times a day, which are easily digested and enriching for tired bodies and minds. You won't be hungry on this retreat – tasty nutritious food is an essential part of the recuperative experience and the chefs are accustomed to providing for those with complex dietary requirements. Most of the menus are vegan and free from gluten, dairy and sugar and low in salt. Any goats or sheep's cheese, honey, bee pollen or eggs are always served on the side.
Yoga and massage
When it comes to the focal point of the retreat, Vale de Moses does not disappoint. Morning and afternoon yoga classes take place in a gorgeous wooden and glass shala floating above herb and edible-flower gardens, with incredible views up and down the valley. Days begin with silent meditation walks, awaking the senses to nature's gifts and the day ahead. Teachers then impart their experience of yoga, sharing a treasured love of this ancient practice in a kind and compassionate manner. Every retreat also includes a health consultation and an hour's massage – the healing touch of therapists skilful work is a regular highlight in the guests glowing five-star reviews.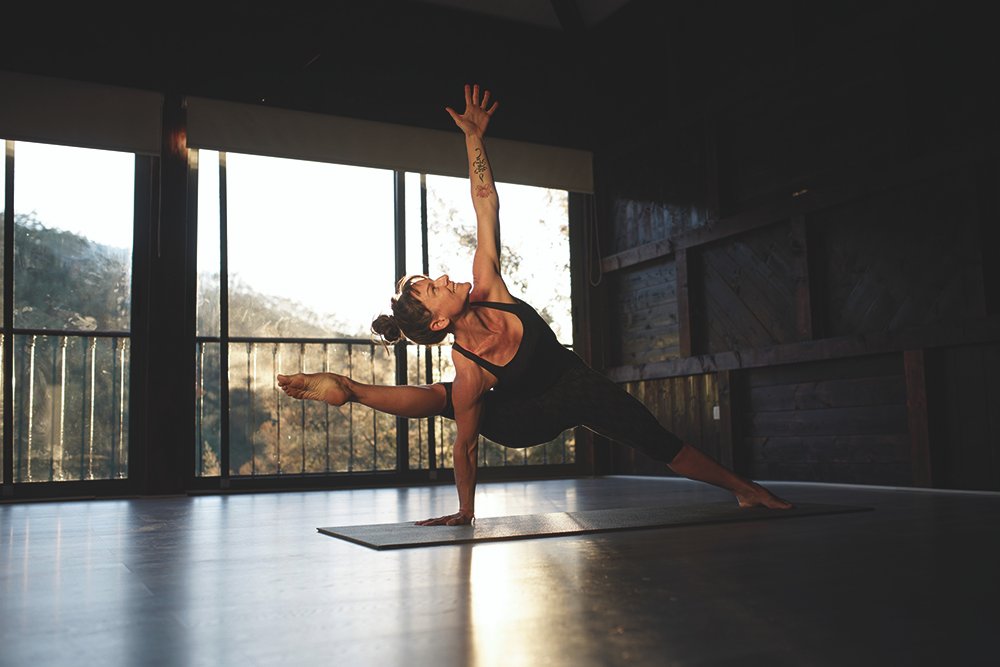 Everyone is welcome, whether travelling solo, with a partner or with friends and whatever stage you might be at with your yoga. Retreats run all year from Sundays to Saturdays. Prices from €900 to €1,300 per person per week.
Further information
valedemoses.com – guest photos and stories
on Instagram @valedemoses