Long-renowned as the summer capital of Europe for its spa lifestyle, elegance and culture, Baden-Baden is every bit as special in the winter
Located to the north of Germany's beautiful Black Forest is the small and cosmopolitan city of Baden-Baden. Founded over 2,000 years ago by the Romans, who discovered the benefits of the local natural thermal springs, the city has become an oasis for wellness, culture and nature. Recognised in 2021 as a UNESCO World Heritage site, and part of the"Great Spa Towns of Europe", this little gem welcomes guests from around the world for a taste of "the good-good life". Here, unparalleled wellness offerings meet entertainment and world-class gastronomy – it all excites and delights, especially during the winter months.
A wintry horse and carriage ride Baden-Baden is a haven of tranquillity, far from the hustle and bustle of everyday life, a place where nature takes the limelight. The city centre is a car-free zone, with everything reachable on foot. For a special winter treat, take a horse carriage ride along the Lichtentaler Allee. All wrapped up warm in blankets, this is by far the best way to savour this scenic 3 km stretch past museums, grand hotels and Belle Epoque villas. A local guide can be booked to accompany you, enlightening as you go with facts and anecdotes about the famous writers, great musicians and Russian czars who once passed this way.
Stunning display of nature
With the mystical Black Forest as a backdrop, part of Baden- Baden's beauty is its proximity to nature, both within the city and beyond. For a stunning panorama of Baden Baden – especially spectacular at sunset – head to the highest point of the city, Merkur Mountain. Not to be missed during winter, a funicular railway brings you to the peak in only few minutes. Take a deep breath of cold and crisp air on top of this 668-metre mountain. Baden-Baden is also the gateway to the Black Forest Route, which leads to the Black Forest National Park and impresses with tranquil nature and incredible views over the mountains and the Rhine Valley.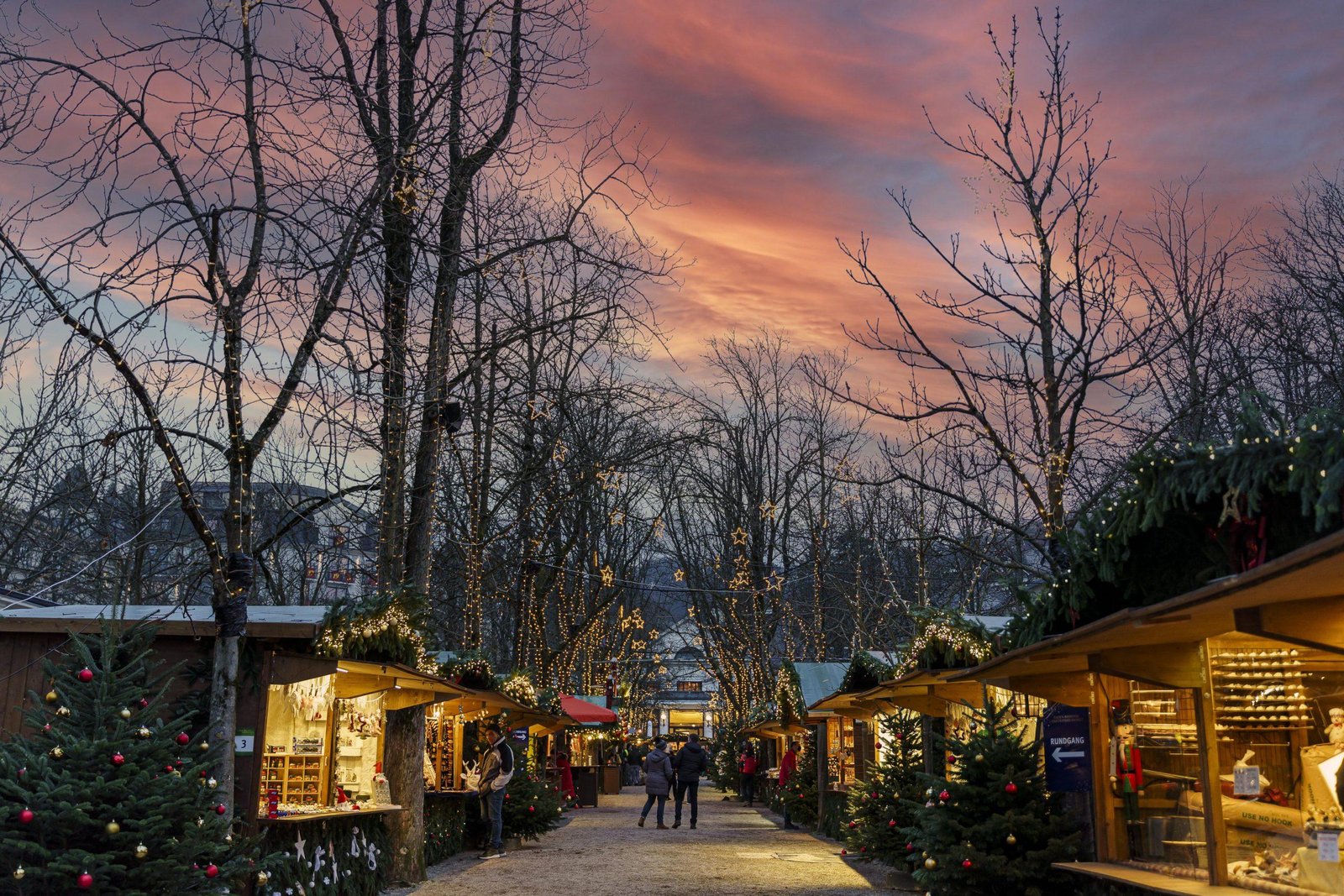 Warming winter wellness
Ready to warm up again? Baden-Baden's hot springs are as iconic as they are deeply relaxing. Natural thermal water rises from below at temperatures up to 68°C to work wonders for mind, body and soul. 'This is what the Romans discovered some 2,000 years ago when they founded the first public baths here. Isn't it time you discovered them too?
Nestled amid architectural masterpieces and appointed with the best possible service, the expansive Caracalla Spa and the traditional Friedrichsbad Spa are the perfect spots for some winter pampering.
You'll be treated to wellness of the highest quality. From soap brush massages to spacious saunas, these splendid spas offer world-class treatments using mineral-rich water that bubbles up from twelve springs rooted deep below earth. With more than 4,000 sq.m of bathing and wellness space, the Caracalla Spa creates an exceptional ambience for relaxation in the thermal water. The historic Friedrichsbad spa looks back on more than 140 years of bathing history and its 71 different stations bring traditional Roman bathing culture and Irish hot-air bathing to the modern day.
A seasonal highlight not to be missed
Between 24 November and 6 January 2023 is Baden- Baden's spectacular Christmas market. Located in front of the historical Kurhaus, the "Christkindelsmarkt" as it's known tantalises all the senses. Around 80 festively decorated huts and stalls sell unique handicrafts, seasonal delicacies and precious gift items. The aroma of roasted almonds, the scent of gingerbread and spicy mulled wine sail through the crisp winter air as carols are heard all around. Cheese lovers take note, as new to the market this year are the luxurious Gourmet Iglus-here, the "Fonduelette", a mouth-watering mixture of fondue and raclette can be savoured. The Christkindelsmarkt is a seasonal sensation and perfect for the entire family. Also, an event not to be missed is the New Years Dinner Ball and New Years Eve Concert – welcome 2023 in supreme style!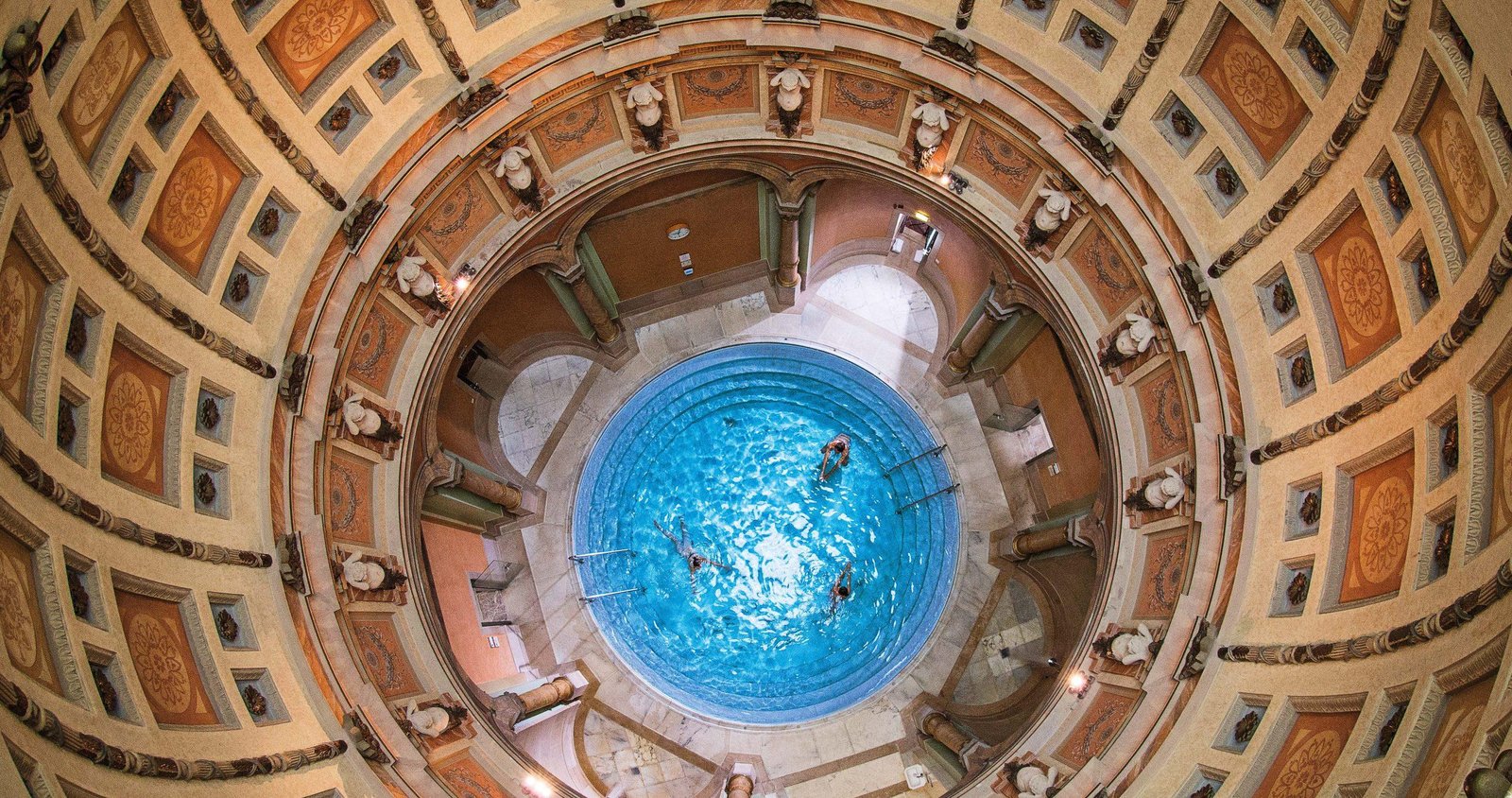 Pure winter magic
Culture lovers can be immersed in a world of art at Baden-Baden's array of galleries, museums and music venues. 'The walls of the Museum FriederBurda – built by famed New York architect Richard Meier – are adorned with legendary works by luminaries such as Picasso, Gerhard Richter, and Neo Rauch.
Baden-Baden is also home to Europe's second largest opera and concert hall, which is renowned for its remarkable acoustics.The Festival Hall Baden-Baden hosts a variety of awe-inspiring music and dance programmes. From international operas to ballet shows and concerts, the world's very best talent is showcased here.
Find the perfect gift
Shopping is a real pleasure in Baden-Baden. From boutique shops, to unique stores and true craftsmanship, the city offers something for everyone. Vickermann & Stoya are Baden-Baden's finest shoemakers. Founded in 2005, they boast a large global customer base, who appreciate the finest leathers and materials for their unique, made to measure handcrafted footwear. So, why not take your brand new bespoke shoes for a stroll along the elegant boutique colonnades in front of the Kurhaus in search of rare gifts. Here, designer labels, precious jewellery and modern accessories will add the finishing touch to your new look.
Baden-Baden is a truly enchanting place, exuding class and sophistication at every turn. And for every piece of modern luxury, there are charming and fascinating reminders of the city's history. A must-see for any traveller, this is one destination that cannot be missed, whatever the time of year.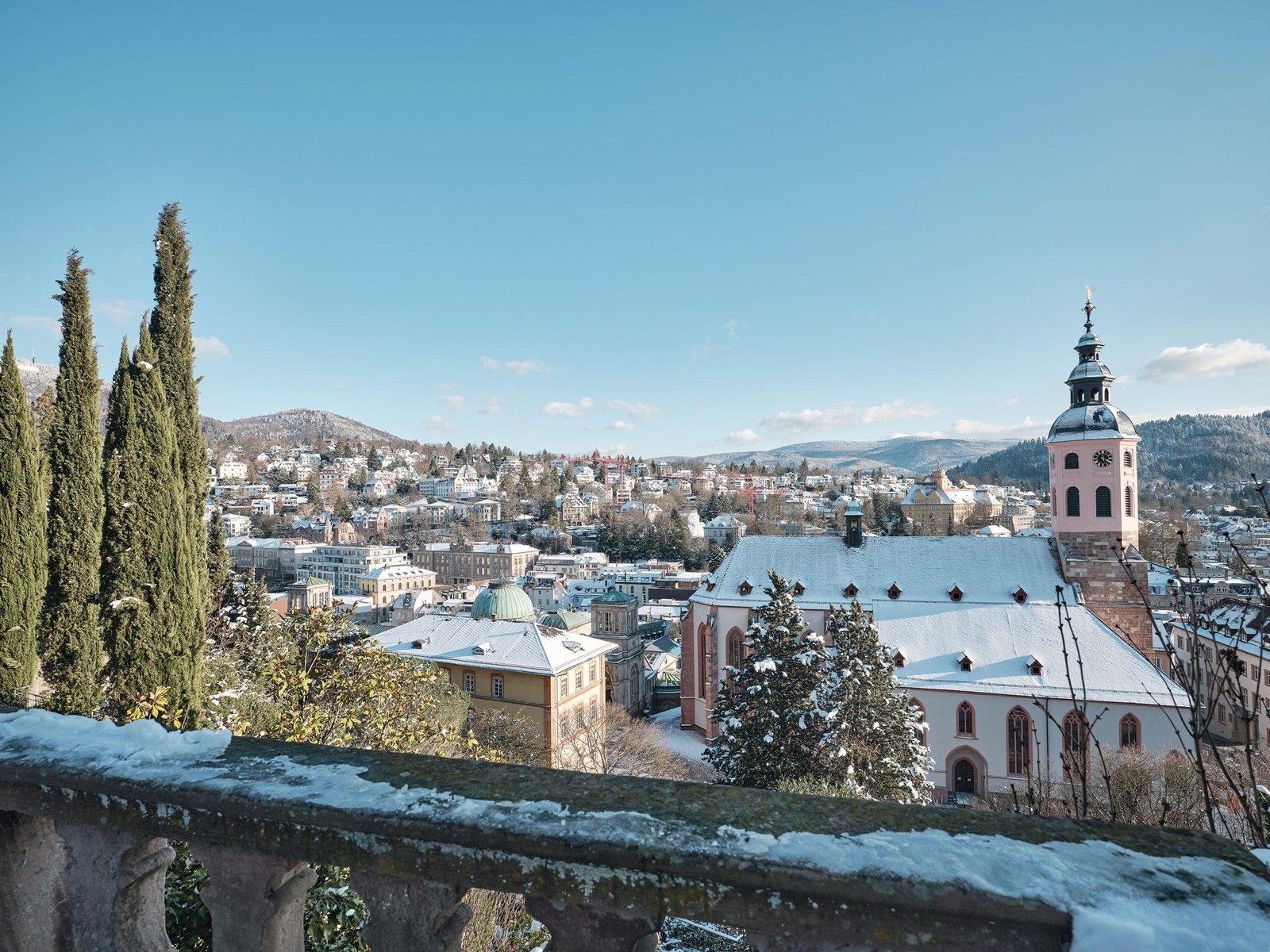 Further information