Castel Rundegg is a charming 4-star superior hotel. The ancient castle dates back to the 12th century and is situated in the vibrant spa town Merano in South Tyrol, northern Italy. This historic hideaway offers a refined atmosphere, outstanding service, as well as elegant, spacious rooms and suites. The romantic setting is also perfect for truly memorable weddings.
In the hotel's restaurant you can enjoy Mediterranean delicacies and South Tyrolean specialities. The exquisite dishes are made with fresh, local ingredients and served in a luxurious and welcoming atmosphere. The attentive staff are always happy to cater for any specific dietary requirements. If you would like a romantic candlelit dinner just for two, you can even reserve a part of the restaurant.
During your holiday at Castel Rundegg you can unwind free of the hectic pace of daily life. Be pampered at the castle's spa and indulge in a range of relaxing and invigorating treatments. If you want to experience the tranquillity of nature, the castle garden offers the perfect retreat. It provides peace and breathtaking views of the surrounding mountains.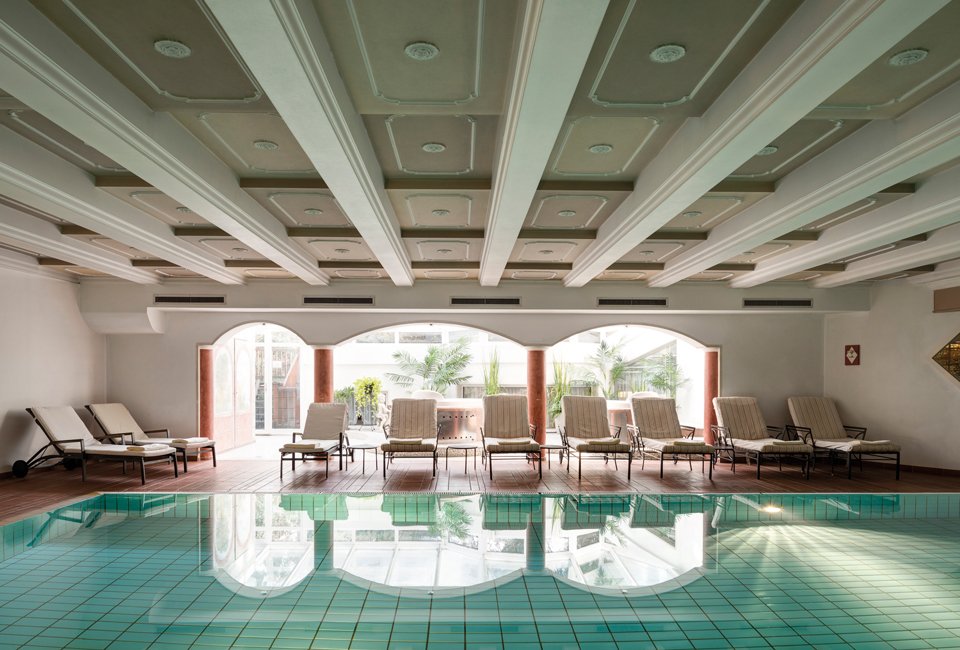 The area around Castel Rundegg offers a wide range of interesting activities. The historic town of Merano can be reached from the hotel in only 15 minutes following Sissi's Path, a theme trail dedicated to Empress Elisabeth of Austria. Along the path you can follow the Empress's footsteps while passing enchanting manors, majestic villas and old parks. Furthermore, you will be able to reach one of the most famous places in the area, the Gardens of Trauttmansdorff Castle. In this extraordinary botanical garden you can admire plants from all around the world across more than eighty beautiful garden landscapes.
 In Merano, you will find many interesting attractions, including museums and churches as well as a range of cultural events. The mild Mediterranean climate offers the perfect conditions to stroll through the picturesque streets of the town while exploring the local culture and traditions and, of course, shopping in charming boutiques. If you are a nature lover, do not miss the sun-soaked hiking and ski area Merano 2000. It offers a breathtaking view of the Alps as well as numerous outdoor activities in summer and winter.
Experience a holiday in a unique and luxurious setting at Castel Rundegg and all that this fabulous pocket of northern Italy has to offer. Θ
Further information
www.rundegg.com/en