Traveling the world is an all-time dream for those bitten by the travel bug. Long haul flights, seat sales, holiday time restrictions and vast climate shifts can be overwhelming, but fret not – the Philippines has got those answered for you.
The 7,641 island archipelago, located in Southeast Asia, is considered a tourist favourite for its natural treasures, loving and friendly locals (approximately 92% of Filipinos have English as its second language!) and affordable travel prices for exotic, luxurious sceneries.
 Delve in to the tropical waters of this Asian gem and let's get going!
CALAUIT SAFARI PARK
Inspired by: South Africa
Located in: Coron, Palawan
Nature and animal lovers will find joy in interacting with the wildlife you'd likely see in the 1994 Disney film Lion King, such as giraffes (you are also able to feed them here.). Although these creatures are not found in the wilderness in the Philippines, the likes of these African animals were imported from Kenya, where zoologists and caretakers meticulously breed these in the natural environment. Like a game reserve, land rovers are also provided to explore the habitat and see the animals up close, in their element.
PAOAY SAND DUNES
Inspired by: Morocco
Located in: Ilocos Norte
Not a beach person but adore the outdoors? The Paoay Sand Dunes will give you quite the adventure. Hop on a 4×4 to explore the long stretch of sand in Ilocos Norte, a province up north of Metro Manila. If you're up for some thrill, slide down the steep sand ridges through provided sand boards. That's a whole new world for you.
HUMA ISLAND
Inspired by: Maldives
Located in: Busuanga, Palawan
Also check out: Manjuyod Sandbar (Dumaguete)
Living in villas on stills above the lush, blue waters would be a dream. The Huma Island experience allows their visitors to enjoy secluded but beautiful views of the white sand beach as well as a stunning sunrise or marvellous sunset opposite to it. Situated in Palawan, popularly known for their pristine beaches; this Maldives-like private resort gives their guests plenty of reasons why it's not called paradise for nothing.
BANAUE RICE TERRACES
Inspired by: Tegalalang Rice Terraces in Bali, Indonesia
Located in: Ifugao
Earning itself a title for being the 8th Natural Wonder of the World, the beauty of the Banaue Rice Terraces can be traced back to 2,000 years ago. Although it's a bumpy and lengthy ride by bus to get there, the views are absolutely worth the trip. The Banaue Rice Terraces is a classic example how tradition and culture is well-preserved for centuries, which explains the natural beauty of this UNESCO World Site that have been passed on from generation to generation to marvel at.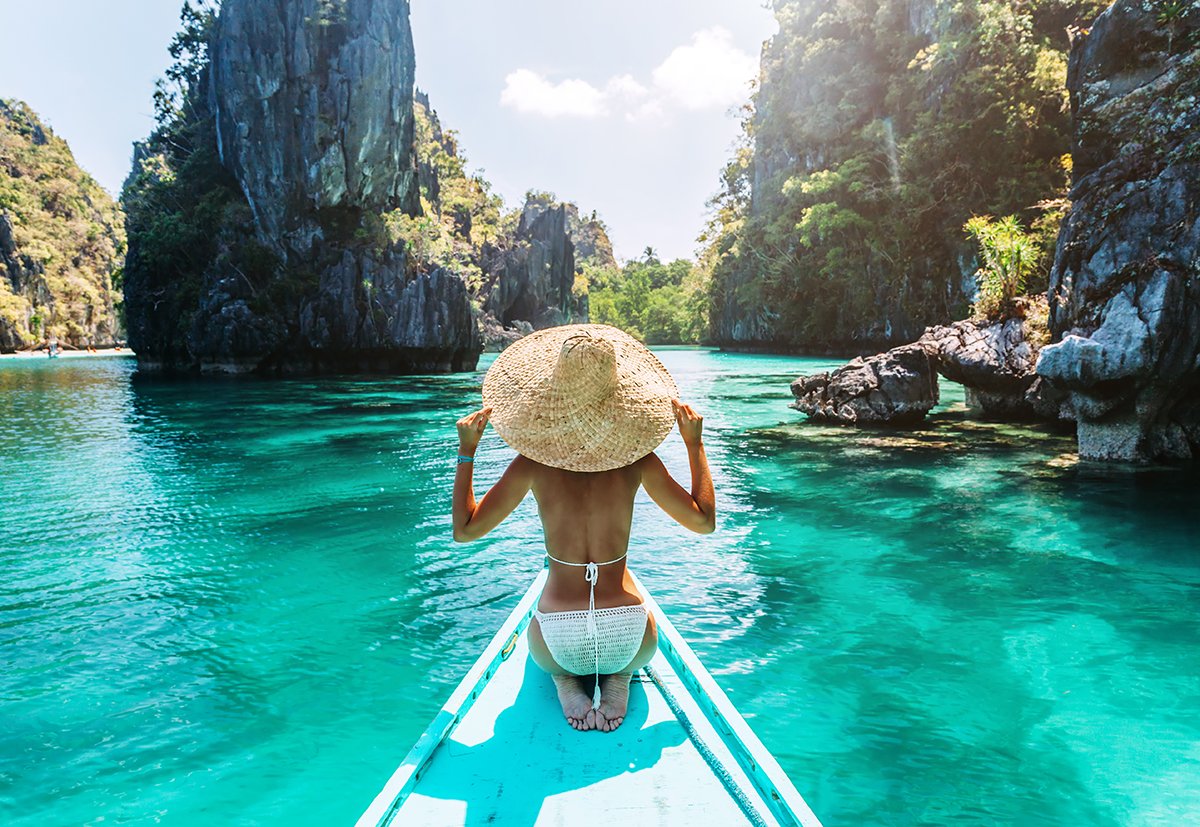 BIG LAGOON
Inspired by: Lan Ha Bay in Vietnam
Located in: El Nido, Palawan
Secluded by the presence of hovering trees and nearby rocks, the Big Lagoon in El Nido is a must-visit. Located specifically near Miniloc Island, the clear blue waters of the lagoon are best enjoyed through kayaking, snorkelling or simply basking at the edge of the bangca (boat).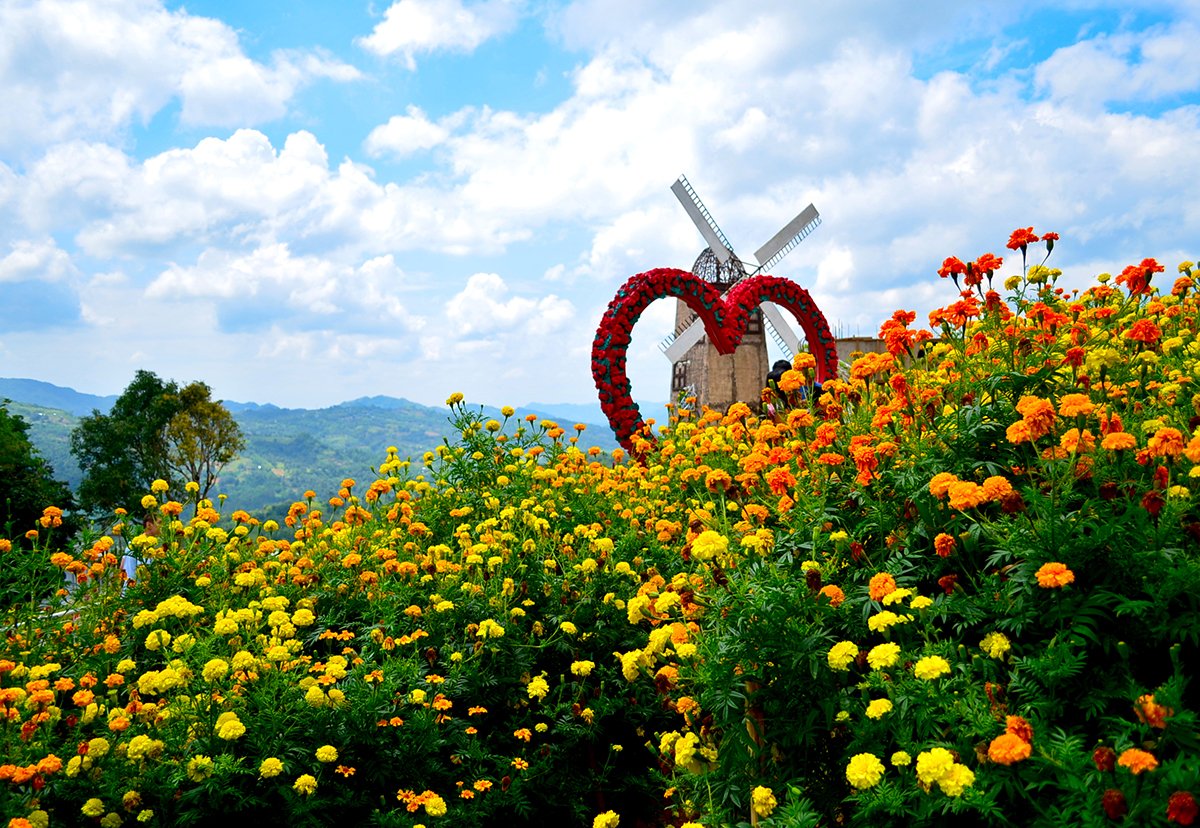 SIRAO FLOWER FARM
Inspired by: Amsterdam, Netherlands
Located in: Cebu
Also check out: Tayug Sunflower Eco Park (Pangasinan)
The origin of the Sirao Flower Farm is quite interesting: a couple wanted to plant flowers in preparation for All Soul's Day (to be offered to the departed). It attracted visitors that encouraged the couple to plant more instead of cutting them down. Breeze through a flowerbed of tulips, celosias or sunflowers to name – the lack of gardens and parks in Metro Manila makes a visit to the Sirao Flower Farm quite a treat for those who want to enjoy the presence of flora.
BATANES ISLAND
Inspired by: New Zealand
Located in: Batanes
Located at the most northern tip of the Philippines, majestic rolling hills and fresh air welcomes visitors who want to unplug and experience the province life in the best way possible. Semi-isolated from the rest of the islands of the country, it's best to travel Batanes through a tricycle, where the driver, who is also a local, serves as your personal tour guide. Pay a visit to the famous Honesty Store in Ivana that sells trinkets and souvenirs that you can bring back to your loved ones back home.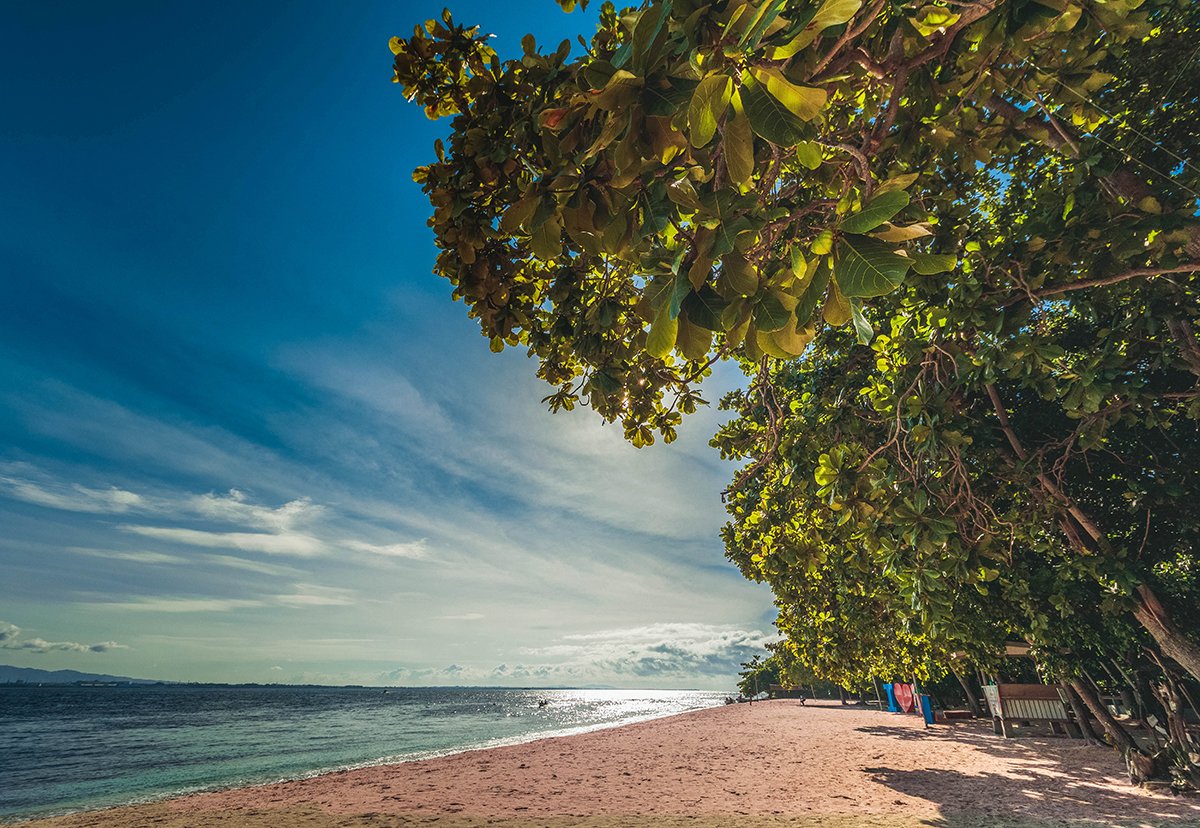 SANTA CRUZ ISLAND'S PINK BEACH
Inspired by: Pink Sand Beach, Bahamas
Located in: Zamboanga
The Philippines is blessed with many beaches, but the Santa Cruz Island is extra special – its pink sand has made quite a good stir for visiting tourists. Located just off the coast of Zamboanga city, Santa Cruz Island (not to be mistaken with Little Santa Cruz Island nearby, which is being used as a military camp) the sand's pink colour comes from the corals in the area, well-conserved by the local government. Kudos to proper eco tourism.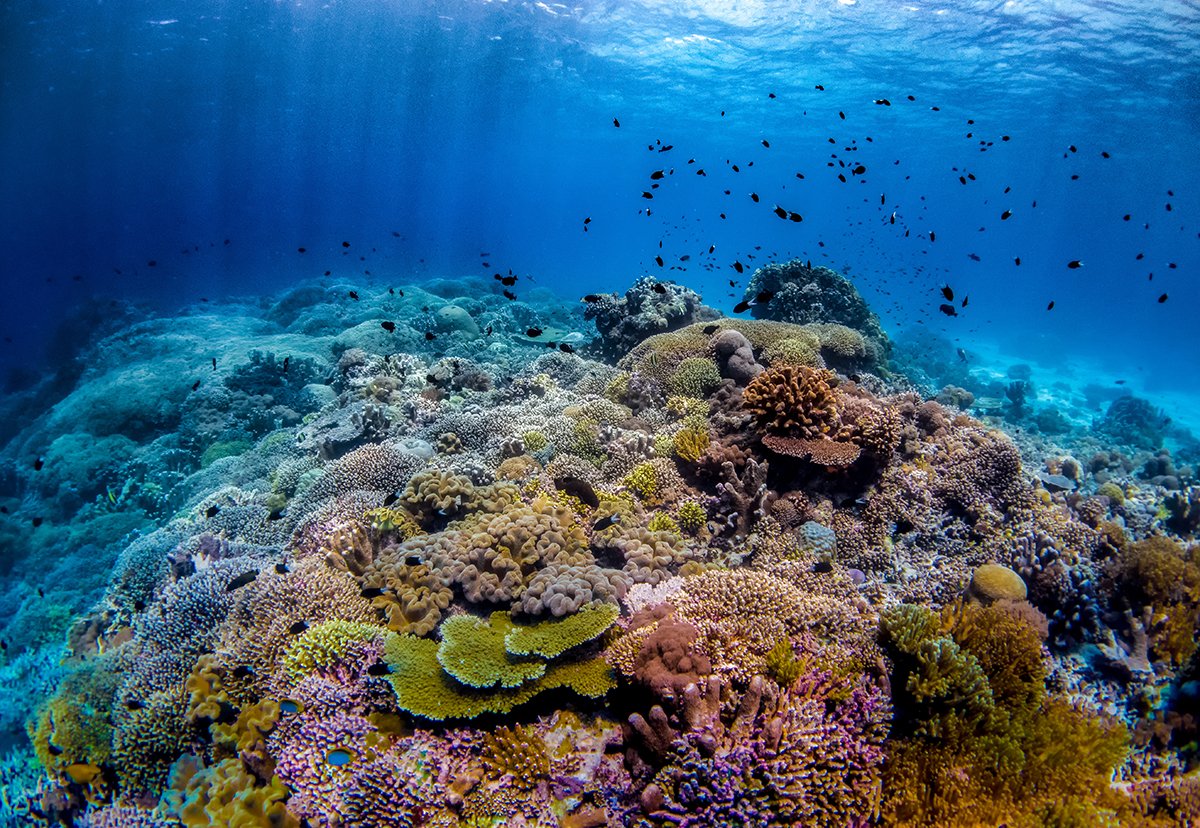 TUBBATAHA REEF
Inspired by: Australia
Located in: Cagayancillo, Philippines
Also check out: Anilao Reef (Batangas)
Tubbataha Reef takes pride in having a very diverse marine life, much to the delight of local and international divers. Additionally, it is home to several threatened and endangered marine species but the Natural Park have been doubling efforts in protecting nearly 100,000 hectars worth of marine habitats. Delve into the waters and see the beauty of life under the sea yourself.
BORACAY ISLAND
Inspired by: The Bahamas
Located in: Caticlan, Aklan
Overtourism and a poor sewage system has caused a temporary closure of the island for six months last 2018 for necessary fixtures and restoration. Nonetheless it still lands as one of the top tourist destinations in the Philippines. The world-famous Boracay Island is still under recovery but guests who have come to return for the second, third or fourth time remark that its famous sunset, variety of water activities, powder soft sand and clear shores are always worth coming back to.
CALLE CRISOLOGO
Inspired by: Spain
Located in: Vigan
Walking on cobblestones, seeing horse carriages and houses left and right made of brick would allow visitors to time travel backwards. After being colonised by Spain for 300 years from the early 16th century up to the late 19th century, Vigan remains to be one of the remaining cities left to preserve the relics of the Spanish era, particularly in architecture. Calle Crisologo remains a go-to not just for pasalubongs (gifts) but also for its picturesque street.
FORTUNE ISLAND
Inspired by: Greece
Located in: Nasugbu, Batangas
Also check out: Balesin Island (Quezon) & Sundowners Villas (Bolinao, Pangasinan)
Many centuries ago, a Spanish ship sunk near the island. It was not until 1992 where the remains of the boat were discovered – including treasures like ceramics, jars, metals, stones, jars and more. Just like Greece's Pantheon, the columns that overlook the beach, as well as the rocky cliffs, are also remains of the past. Visitors will make quite a fortune of memories in this place.
VENICE PIAZZA
Inspired by: Venice, Italy
Located in: Taguig, Philippines
Hop on a gondola with the love of your life in the metro! Located at the busy and developing Bonifacio Global City in the country's capital, Manila, the ambiance of the Venice Piazza is synonymous to the famous Italian city – housed in those light, pastel buildings left and right are shops and restaurants where visitors can stroll around afterwards. If you get lucky, a live band close by also serenades passer-by's both on boat and on land. A chic experience one mustn't miss.