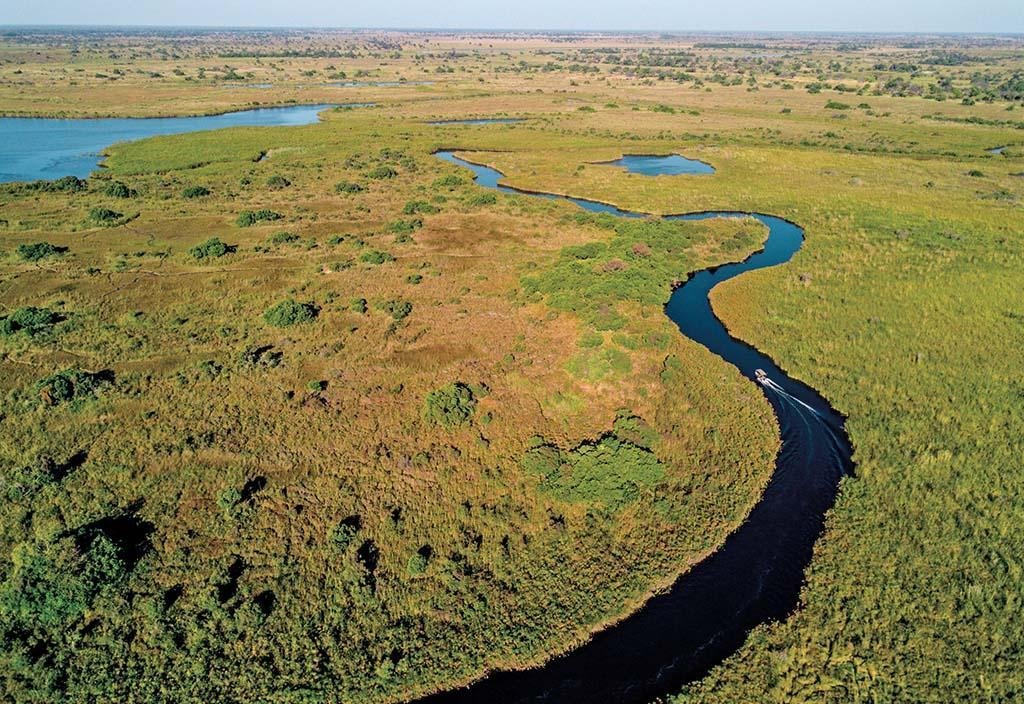 Inspired by the wildlife that it works so hard to protect, Desert & Delta Safaris takes you to the heart of Botswana's majestic beauty
Karen Blixen, the iconic author of Out of Africa once said: "If there were one more thing I could do, it would be to go on safari once again." This desire to experience a safari is just as strong today, a desire that Desert & Delta Safaris is dedicated to fulfilling for each of their guests. Desert & Delta Safaris has been empowering Botswana through tourism since 1982 as one of the original safari operators in the country. Each of their nine camps and lodges are set in prime locations in northern Botswana's famous game reserves and national parks.
Responding to challenges 
Despite having a glorious mixture of wildlife, Africa's ecosystem is constantly threatened by environmental and human pressures. Climate change is exacerbating drought and desertification thus increasing pressure on crucial resources required for sustaining life. Additionally, and arguably more concerning, human impact is devastating wildlife across the entire continent of Africa. Resource extraction and deforestation are destroying habitats, humans encroaching on animal territory is increasing, and illegal wildlife trafficking and poaching is on the rise. This poses a grave threat for many endangered species, including elephants, and rhinos. This is where Desert & Delta Safaris' CARES philosophy comes into action. Desert & Delta Safaris' core values are centred around protecting the natural heritage of Botswana and its wildlife, whilst also supporting local communities so that they do not need to turn to illegal hunting or environment-damaging activities to secure income. With almost 40 years of experience in the safari industry, Desert & Delta Safaris understand that creating and implementing sustainable initiatives into their daily activities not only guarantees that guests have an experience of a lifetime, but it also ensures that the safari will be preserved for generations to come.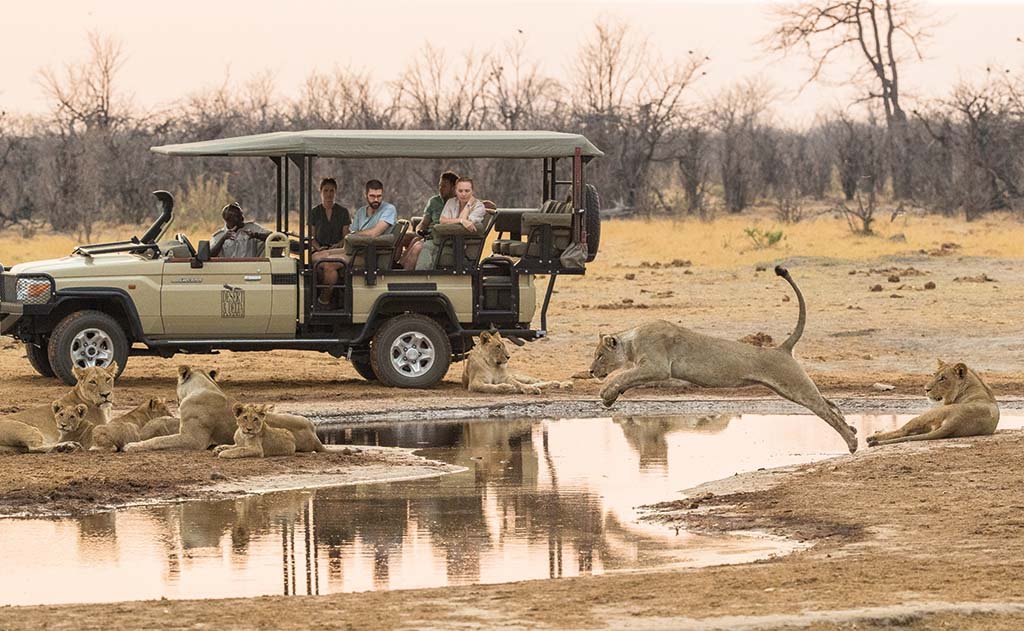 Although Desert & Delta Safaris' luxurious accommodation is a sanctuary after a tiring yet fulfilling day, the real star of the show is the wildlife spotted on safari. The African plains are a sight to behold and thankfully, the Okavango and Chobe rivers provide a safe haven for the diverse wildlife that roam the land. Five of Desert & Delta Safaris lodges are in the "jewel of the Kalahari" – the Okavango Delta, which is world-renowned as Africa's most exciting wildlife destinations. As one of the world's largest inland water systems, the Okavango Delta is a crucial water resource for Botswana's abundant wildlife. The Chobe National Park is home to the largest elephant population in the world with over 50,000 elephants across the National Park. The park is also home to buffaloes, zebras, lions, leopards, spotted hyenas, and cheetahs to name but a few.
Green innovation 
Desert & Delta Safaris consider themselves to be custodians of Botswana's pristine and naturally diverse environments. And, as the world strives to become  carbon-neutral, the company are pioneers of sustainable travel and ecotourism in Africa. In 2014, Chobe Game Lodge became the only safari lodge in Africa to operate a fleet of electric boats, fully powered by solar energy. The energy generated in the solar field that is not used for the electric boats contributes significantly to Chobe Game Lodges' main power grid. Not only does this reduce carbon emissions, but it also makes the boats much quieter, meaning they are the perfect way to see a Botswana sunset as the wildlife activity is undisturbed by the boat. 
One remarkable solution that Desert & Delta Safaris has found to sustain their incredible wildlife whilst also enhancing the fabulous safari experience for the guests is by creating an all-female guide team. Beginning with the hiring of Florence Kagiso, Chobe Game Lodge became home to Africa's first all-female guide team. The Chobe Game Lodge management team has found that female guides take better care of the game vehicles and have a lower fuel consumption than male guides. Interestingly, they have found that female drivers opt for a more relaxed approach when taking guests on game drives, and have therefore reduced carbon emissions, environmental damage and has enhanced the guest experience. It also makes a huge difference by providing jobs for local women in a male-dominated field, thus supporting the local economy and developing the community.
Desert & Delta Safaris nine camps and lodges are set in prime locations across northern Botswana's famous game reserves and national parks. Each of the lodges offers an authentic wilderness experience with luxurious accommodation that celebrates the rich heritage of Botswana. Desert & Delta Safaris' commitment to great game viewing and exceptional guiding through the diverse ecosystems allows guests to appreciate the magnificent wildlife whilst also understanding the fascinating culture of the locals. Each of their nine luxurious camps and lodges boasts breathtaking views of the surrounding landscapes and emulates the rich culture of Botswana through traditional interiors that meet the needs of the contemporary traveller.
A vehicle for empowerment 
"Our CARES Philosophy, the backbone by which we run our organisation, is a culmination of all of our sustainable and responsible practices into one set of simple guidelines that inform our every decision and every move. We are first and foremost a vehicle for empowerment of the people of Botswana. Through tourism, we aim to uplift local communities in an effort to highlight the importance of the incredible natural heritage we are so privileged to have been tasked to protect," says Andrew Flatt, Marketing Manager of Desert & Delta Safaris. 
"The only way for these fragile and unique ecosystems to truly be preserved and protected is to give this responsibility to the people of Botswana, those that live and benefit from its success. By following Botswana's low volume, high value tourism model – we are able to make every safari count by harnessing the investment travellers have made to the country, through their booking with Desert & Delta Safaris, to empower those that can make a difference.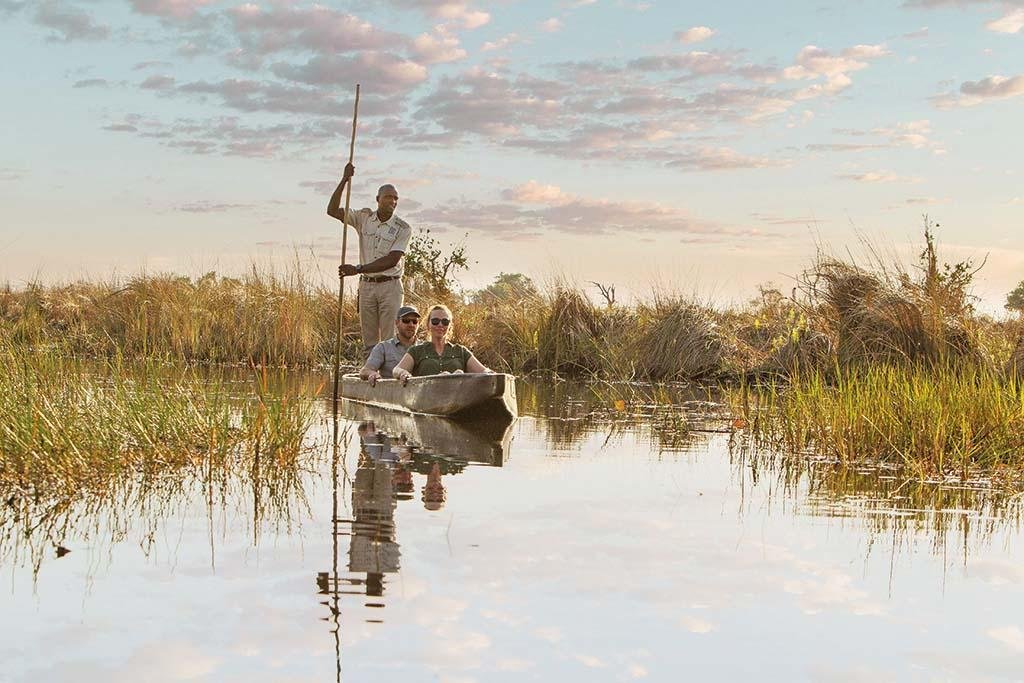 "The pristine areas in which we operate are at risk. Environmental factors as well as the effects of human greed are a threat to the places, we and so many species of flora and fauna, call home. We need a collective movement toward more responsible business practice. Whether it be adopting these practices into their own, or only supporting companies that meet certain sustainable criteria, a shift is needed."
As the world begins to reopen, experiencing a safari is at the top of many travellers' lists and Desert & Delta Safaris has taken extra steps to ease the worries of any experienced or new traveller. As a member of TOURSAFE Africa, Desert & Delta Safaris have enhanced their health and safety protocols, and products, which have been approved by the Botswana Ministry of Health. Strict hygiene, cleaning, and disinfecting practices have been implemented across all lodges and social distancing is being observed by staff at all times. Despite these strict conditions, Desert & Delta Safaris guarantees that the friendly manner of their staff, and excellent customer service they are well-known for, will be continued.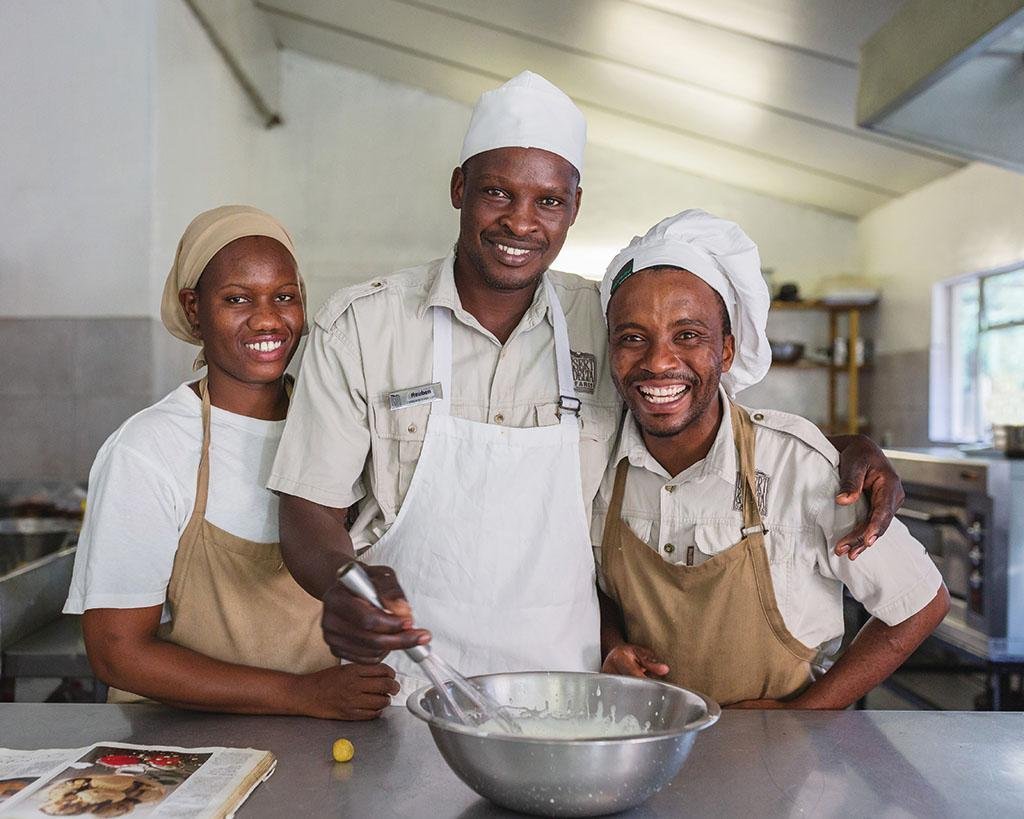 Desert and Delta Safaris are excited to continue their incredible work by preserving the environment, supporting the community, and empowering Botswana through tourism.
For further information 
desertdelta.com