We've created a guide for you to easily find the most luxurious and finer attractions to indulge into in Miami, one of South Florida's premier destination. 
Designer heaven, Bal Harbour 
Looking for the best boutiques in Miami? Bal Harbour Shops are home to some of the world's finest stores and is recognised for its style and elegance. 
The shop attracts travellers from all around the globe to its renowned designer boutiques, outdoor cafes and for a high-end, luxurious retail experience. The Bal Harbour Shops is also renowned for its beautiful tropical open-air setting, perfect for the Miami climate. 
Shop for high fashion in Gucci, glittering jewels in De Beers, fancy footwear in Jimmy Choo and more than 100 top brands including Chanel, Fendi, Harry Winston, and Prada at Bal Harbour. 
For more information visit: www.balharbourshops.com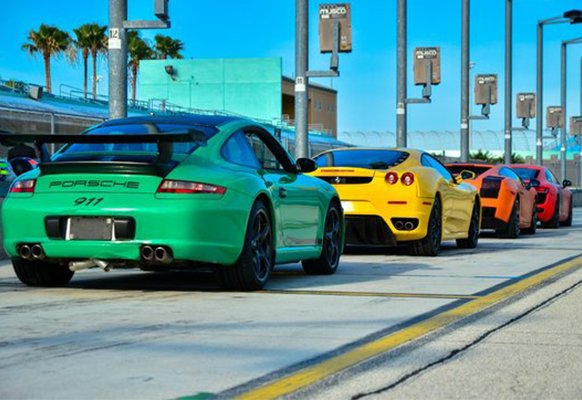 Miami Exotic Auto Racing 
If you've ever dreamed of sliding behind the wheel of a real exotic car, your chance to put pedal to metal is with Miami Exotic Auto Racing. 
Miami Exotic Auto Racing provides the opportunity to drive some of the world's most exotic cars at Homestead Miami Speedway. On this Miami exotic car racing adventure, you can choose to experience driving in exotic cars including a Ferrari 488 GTB, an Audi R8 and a Lamborghini Huracan Performante.  
Jump into an exciting autocross course and get behind the wheel of the car of your dreams. Feel the hum of a finely tuned 600 horsepower Italian engine and unleash the power of a true Italian supermodel.  
Miami Exotic Auto Racing offers a once in a lifetime chance to get behind the wheel of your dream car on a professional racetrack. Experience the thrill of driving a true king of the supercars on an exciting course. 
For more information visit: miamiexoticautoracing.com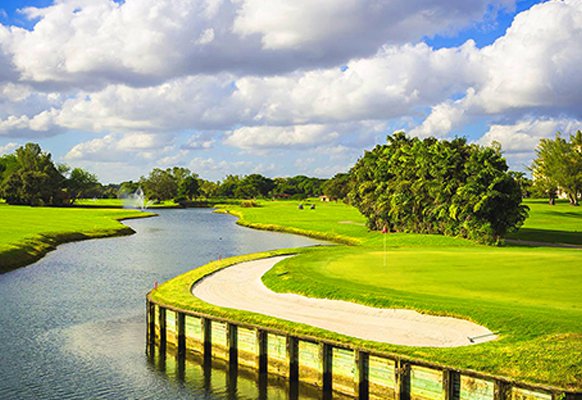 Exclusive golfing, The Biltmore Golf Course 
Perfect your swing and tee off at one of the best golf courses in Miami with the picturesque Biltmore Hotel as your backdrop.  
This 18-hole, challenging par-71 championship course designed in 1925 by Donald Ross, a transplanted pre-eminent golf designer of his era and over the years, has been completed by celebrities and PGA players. 
It features private instruction, a full practice facility, the Jim McLean Golf School and the Biltmore Golf Club Sales, Fitting & Repair Centre which boasts a 675 square-foot indoor facility and Practice Tee to get fitted and optimise your game. 
For more information visit: www.biltmorehotel.com 
Sail a yacht with Biscayne Lady Yacht Charters 
Explore the shimmering emerald waters of Biscayne Bay and get a taste of the high life with one of Miami's extraordinary premier event venue. 
Featuring both ultra-modern interior / exterior spaces and three grand decks, the Biscayne Lady is a 111-foot 360-passenger Austal-manufactured luxury yacht built using state-of-the-art marine construction technology. This luxury yacht is guaranteed to meet the most demanding party needs and can celebrate any events with luxury, style and comfort. 
Biscayne Lady Yacht Charters is the ultimate way to experience Miami on the water. 
For more information visit: biscaynelady.com 
For more Lifestyle stories follow The Luxury Report.