A conversation with Baptiste Loiseau, Cellar Master of LOUIS XIII
Fine cognacs come in all shapes and sizes – arguably none so striking as the crystal decanter cradling the grande champagne LOUIS XIII. The Luxury Report spoke with the marque's Cellar Master, Baptiste Loiseau, about how the maison produces its unique victual, the challenges in being sustainable and the advent of its new, miniature brand extension, The Drop.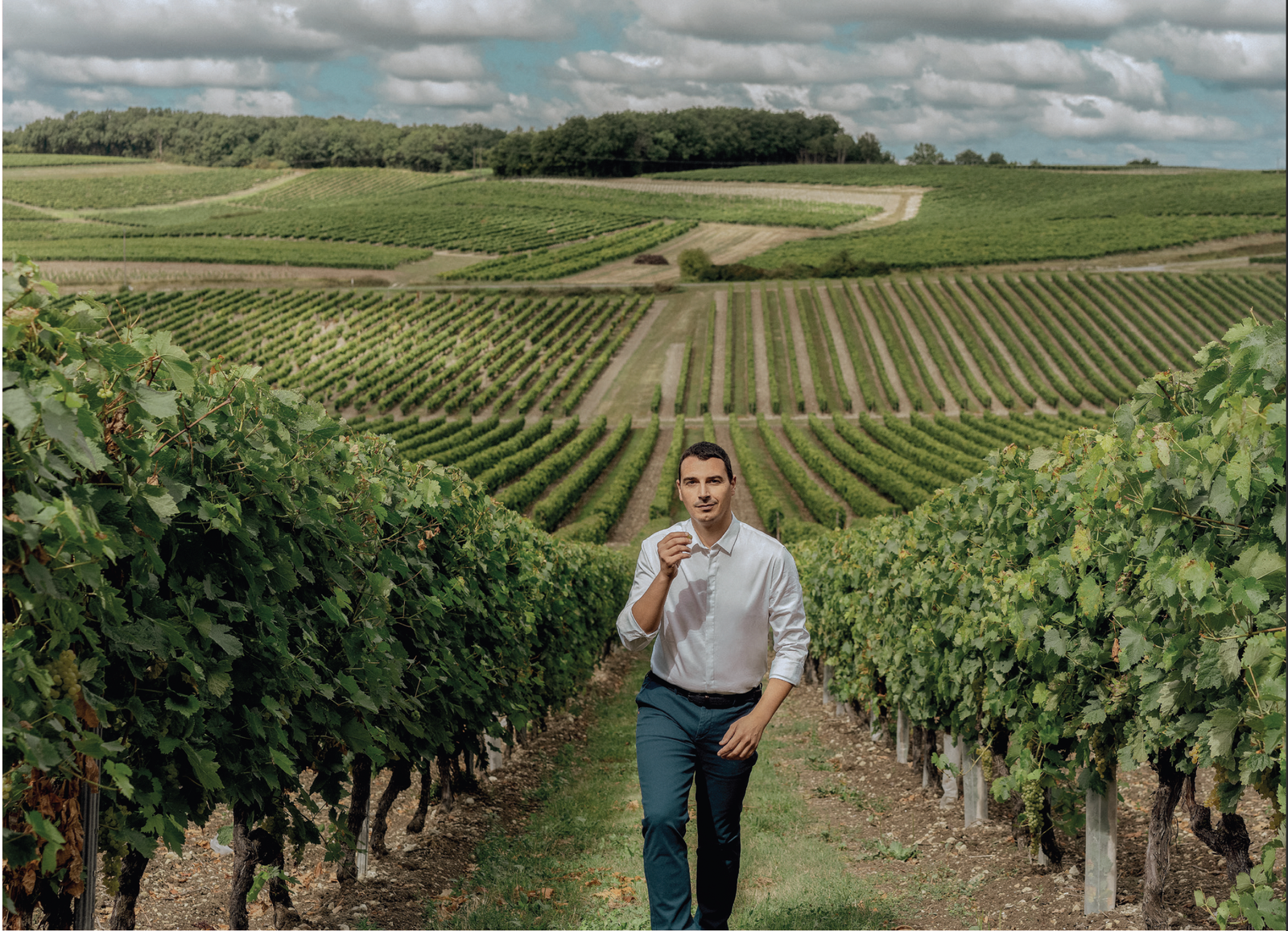 The Luxury Report: Out of all the kings, why LOUIS XIII as the brand name?
Baptiste Loiseau: LOUIS XIII was born in 1874, thanks to Paul Emile Rémy Martin (great-grand-son of Rémy Martin). He had the vision to create a cognac with the oldest eaux-de-vie in the House, using a bottle decorated with fleurs-de-lys which was already the sign of royalty. The decanter was initially inspired by an old saddle flask that was found in his vineyards, stemming from the Battle of Jarnac during a religious war in France.
He named this very special cognac after the 17th- centuryFrench King Louis XIII, who was the first French monarch to recognise cognac as a category in its own right and allowed for more vines to be planted in the region. It is also a tribute to his tenure at the time when the House of Rémy Martin was first established in the Cognac region, in 1724.
TLR: Tell us something about the artisanal nature of both the LOUIS XIII distillation process and its crystal production?
BL: The full character of LOUIS XIII is a combination of its terroir (the land, the climate and its people), the distillation, the strict selection of each eau-de-vie, the centuries of ageing and finally the blending. So, distillation is really only one part of the lengthy process.
After the grape harvest and gentle pressing, the juice is left to ferment naturally and results in a low alcohol and cloudy looking white wine. Here we look at a lot of acidity in the wine, which results in our cognac to be richer after double distillation.
By law we double distill in copper pot stills, and one specificity of the house is to distill "on the lees", meaning we keep little particles and sediments and don't filter them out before distillation, because they will add richness and aroma to the final spirit. My colleagues in the Tasting Committee and I blind taste every single sample of newly distilled eaux-de-vie which are then graded. On average we have 2% of liquid with the highest grading, but sometimes less, which then goes into the cellars for decades to be part of LOUIS XIII for the next generation. This entire process and skills required at every step reflects the precious natural balance of our terroir and the rarity of LOUIS XIII. Our decanters are all hand-blown by the most skilled crystal master craftsmen so each decanter is a piece of art in its own right and no two decanters are ever identical.
TLR: How is sustainability front and centre of the crafting process?
BL: Sustainability is our driving force. Because we think a century ahead, we need to look after our terroir carefully, anticipate environmental risks and ensure the continuation of our legacy. At LOUIS XI, we commit to the consistency of our liquid, a quest which cannot be conceived without a sustainable approach. Every year, we must find solutions to new challenges by taking into account everything that will have an effect on the quality and quantity of the grapes used to create LOUIS XI. Only by respecting the terroir, preserving biodiversity, and adopting eco-friendly practices will we achieve excellence.
For this reason, we are proud of our High Environmental Value Certification obtained with the House of Rémy Martin (comprising Rémy Martin and LOUIS XIII). This is a voluntary process, overseen by the Ministry of Agriculture, which aims to create a global "integrated agriculture" approach designed to encourage alternative practices and reduce the long-term environmental impact of farming. Specific methods need to be employed in vineyards based on: biodiversity, phytosanitary (plant disease control) strategy, fertilisation and water management.
It is important for us to apply a continuous improvement approach to wine-growing, always striving to reduce the environmental impact of our activities, preserving biodiversity and maintaining natural elements on farms. But we don't stop here, we lead investigations into new grape varieties which could one day become the predominant variety in cognac, and we have also revived the exceptional craftsmanship required to produce tierçons, the large barrels we use for only our oldest eaux-de-vie and to marry our final blend. Thanks to all these commitments we will transmit our know-how and expertise to the next generations to continue the creation of LOUIS XIII.
TLR: What is the thinking behind The Drop? More accessible pricing? Or, at just Icl, exploring the concept of a consumable fashion accessory?
BL: At LOUIS XIII we are always striving to push boundaries, this is embodied by our pioneering spirit, challenging ourselves and makers and our crystal craftsmen by producing coloured crystal with the rarest metals. Equally, the idea behind The Drop represents a groundbreaking innovation within the luxury spirits category, whilst remaining true and respectful to our precious liquid, which is best savoured drop by drop. 1cl of LOUIS XIII cognac is enough to discover all the richness, power, and intensity of this precious liquid.
It presents a more modern approach to LOUIS XIII by becoming wearable, a nomadic accessory and a state of mind by breaking with traditional codes of consumption. It is fun, spontaneous and adventurous at the same time, so yes, we strongly believe it will continue to nurture and introduce the next generation to the world of LOUIS XIII.
Further information