Shirl the Pearl Gin
Inspired by a generational Brook family recipe, Eddie Brook has produced this cumquat gin that every enthusiast will be jumping to add to their bar cart. 'Shirl the Pearl' is a bright and citrusy spirit which pairs the natural acidity and mild bitterness of Australian cumquats with the unique flavour profile of Brookie's Byron Dry Gin. With bright notes of orange blossom, mandarin and marmalade, it makes for an uplifting tipple whether you're shaking up a citrusy sour or leveraging the sweet acidity for a modern twist on a classic cocktail.
£35.95 – Master of Malt
Desi Daru Mango Vodka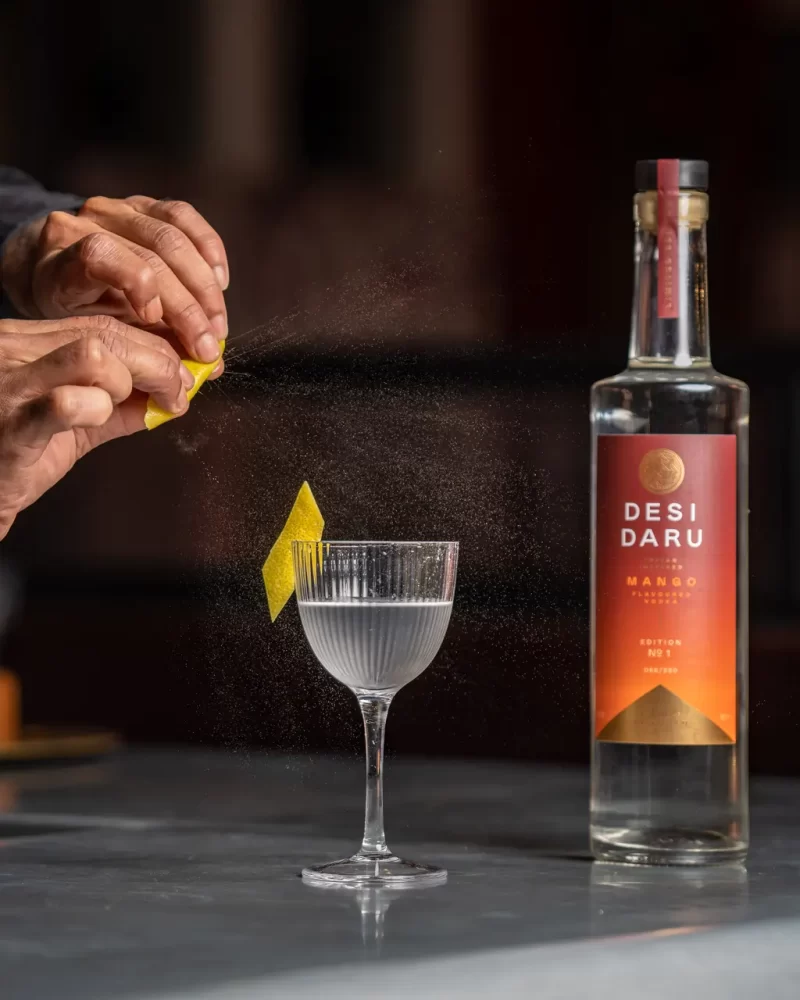 The succulent Alphonso mangoes from Ratnagiri, Maharashtra, referred to as King of the Mangoes in India, are the star ingredient in this spirit, offering an unrivalled taste of the tropical. The mango vodka combines the sumptuous sweetness of Indian Alphonso mangoes with the grounding notes of English wheat, creating a richly satisfying vodka that is seven times distilled for exceptional smoothness.
£33.95 – The Whisky Exchange
Soho Street Cocktails
Soho Street Cocktails is a brand that is revolutionising the ready-to-drink cocktail market. These cocktails have been handcrafted with a 'taste-first' approach, made with high-quality ingredients and no artificial flavours or colours. The current range includes a Pornstar Martini, Espresso Martini, Strawberry Daiquiri, Piña Colada and Strawberry Daiquiri. They all come in quantities of 1.5 litres (that's 10 full sized cocktails!) and range from 9.5 – 12% ABV.
£28.99 – Master of Malt
Two Shores Rum – Irish Single Malt Whiskey Cask Finish
This sugar-cane distilled rum from Panama, has undergone a unique aging process. After aging for 6 years in Central America, it is then brought the West Coast of Ireland where it was matured for a minimum of 6 months in casks that previously held 19-year-old single malt whiskey. The result is a fascinating and flavourful and the perfect sipper for the Summer!
£50 – Master of Malt