Mijenta Tequila and Althaus Yachts Partner to Celebrate Sustainability at Monaco Yacht Show
Mijenta, the award-winning, additive-free, sustainable tequila, today announces that it is partnering with Althaus Yachts to host a cocktail party celebrating sustainability on 28th of September at the Monaco Yacht Show, one of the world's most recognised events among yachting enthusiasts. The exclusive sunset gathering will feature innovative Mijenta cocktails at Althaus Yachts' stand (Quai l'Hirondelle QH 26) at the port of Monaco as well as entertainment by world-renowned DJ, Sylvain Luka. 
Sustainability will be a prominent theme throughout the Monaco Yacht Show, which runs from the 27th to the 30th of September 2023. In partnership with the Water Revolution Foundation, the Monaco Yacht Show will feature a Sustainability Hub dedicated to showcasing advancements in eco-friendly yacht technology. 
"From the very outset, Mijenta has been focused on making great tequila in a way that is environmentally responsible, which is why we're thrilled to host an incredible event with Althaus, who share with us those core commitments to quality and sustainability," says Michael Dolan, Mijenta Tequila's Co-Founder and Lead Investor. "When it comes to luxury goods, whether spirits, yachts, watches, fashion or others, every single detail is critical to building the prestige of the brand and loyalty of discerning customers. We believe the same attention to detail is central to sustainability and are excited to see these two worlds converging at this year's Monaco Yacht Show."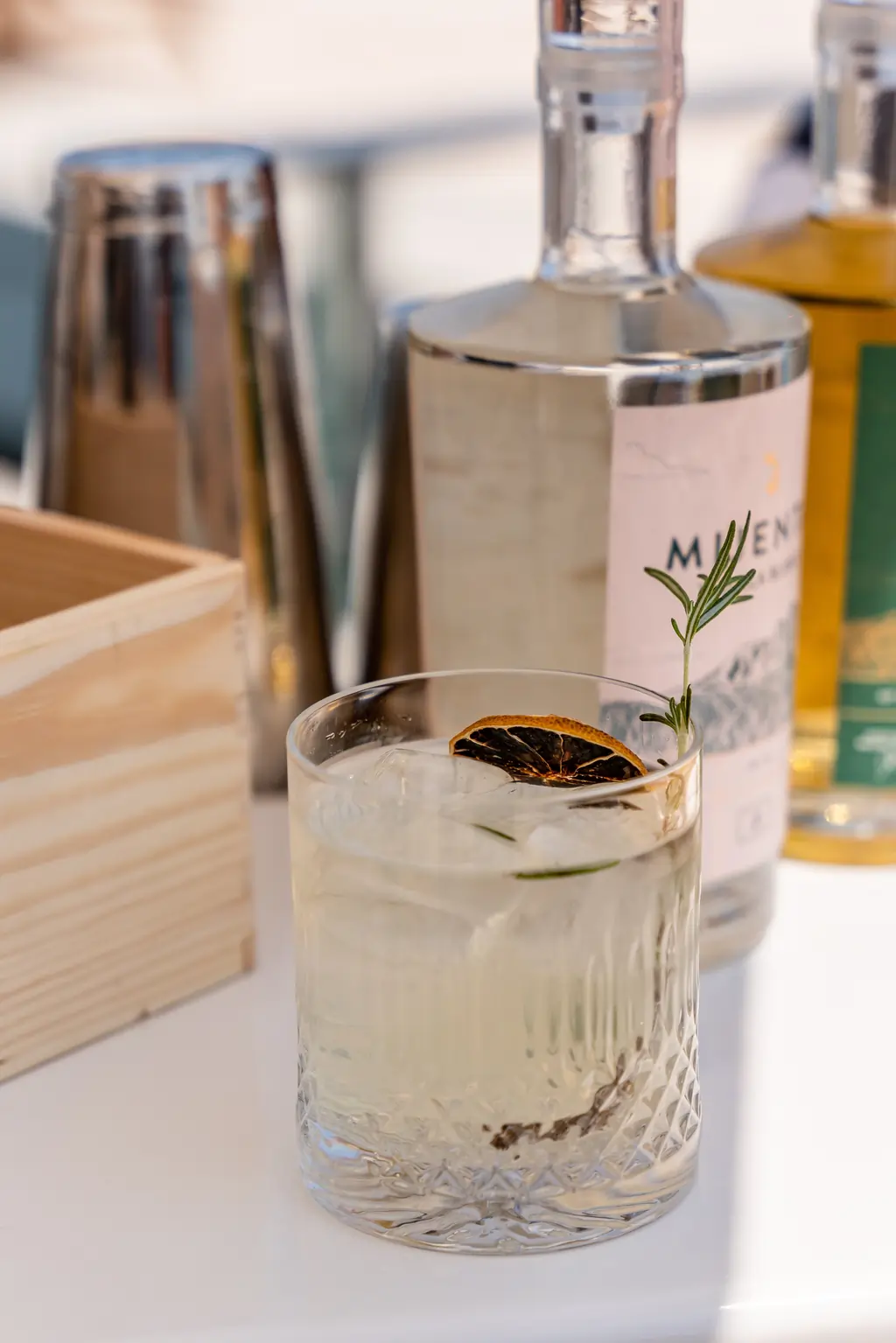 As engineers, designers and shipyards come together to advance sustainability in yacht technology, Althaus Yachts focuses on innovating eco-friendly solutions across its portfolio. To address the threats of climate change, Althaus Yachts is working to lead the yachting community to create and adopt these advances to ensure a healthy marine ecosystem. For instance, during this year's Monaco Yacht Show, Althaus Yachts is also partnering with FUTUR-E– a high-tech, sustainable, and innovative tender boat that combines technology from the boating industry, car design and aviation with an integrated kinematic system of automotive inspiration, like Formula 1 car suspension.
"Climate change has been a hot topic in all sectors for some years now, pushing industries to adopt ecofriendly solutions where possible. The yachting industry is no exception. At Althaus Yachts we put great attention and effort in new ecofriendly practices, as well as staying up to date with the latest sustainable technologies. Our objective is bringing our clients to the next level, by directing them towards a greener yachting solution.", states Marco Ramundo – CEO of Althaus Yachts.
The first tequila to earn B Corp certification, Mijenta is fully carbon neutral and takes a holistic approach to sustainability that seeks to have a positive effect on as many stages of the product lifecycle as possible. All packaging elements are eco-friendly, including, for instance, labels made locally from agave waste and bottles made from recycled glass. Mijenta supports responsible agricultural practices, including never using pesticides or herbicides. The company also partners with likeminded organisations to amplify its impact, supporting, among others, Women's Earth Alliance's initiative in Mexico to help uplift women's leadership, entrepreneurship, and environmental impact within the agriculture sector.
About Mijenta Tequila
Mijenta is an award-winning, additive-free, sustainable tequila created using fully mature Blue Weber agave from the highlands of Jalisco, a region renowned for its rich red clay soil and unique microclimate. Designed by renowned Maestra Tequilera Ana Maria Romero, Mijenta achieves its distinctive flavour profile through a meticulously slow process and traditional methods, ranging from the selection of agaves from the best plots to rich fermentation of slow cooked agaves to the delicate distillation in pot stills.
mijenta-tequila.com | www.instagram.com/mijentatequila | www.facebook.com/mijentatequila
About Althaus Yachts
Anchored in the Principality since 1986, the ALTHAUS brand has gained its reputation year over year by focusing on its clients' needs with respect and dedication. Over 30 years of experience in the yachting capital has allowed them to become a trusted key player in the industry, developing tailor-made solutions for a steadfast, sophisticated clientele. Today, Althaus Yachts is expanding and establishing itself in the Middle East, specifically in Dubai and Jeddah, therefore creating a bridge between KSA and Monaco. Always keen to push innovation and development to its limit, Althaus Yachts strongly supports new eco-friendly practices, aiming to give life to a cleaner and greener yachting lifestyle.
www.althausyachts.com | https://www.instagram.com/althausyachts/ | https://www.facebook.com/althausluxuryyachting | https://twitter.com/althaus_yachts