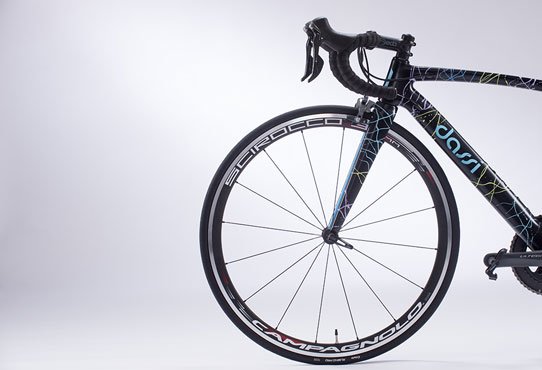 In a quiet corner of quintessential English countryside, just yards from the village green is a luxury British road bike manufacturer that is pioneering the use of leading edge composite materials and revolutionising the whole buying experience.
If you are looking for a buying process designed around you, the rider, then Dassi is the right place for you. With a process more akin to Saville Row, than buying a bicycle – this is Haute Couture for cycling. Every aspect can be personalised from the custom carbon lay up, to the choice of alcantara, faux leather or ostrich hide for the saddle covering, this is a bespoke bike!
Just like other premium marques, with a Dassi bike you're invited to take an unlimited test ride around the beautiful Hampshire countryside to truly experience the advanced aerodynamics and exquisitely balanced geometry of a bike handcrafted by skilled British engineers.
To achieve a bike built just for you, customers are invited to Dassi HQ, a Grade II listed, converted barn for the most comprehensive fit you can imagine beginning with a bio mechanical assessment and personalised measurement.
The Dassi Interceptor™ in Carbon uses advanced aerospace designs to deliver a balanced geometry, perfectly attuned to climbing and descending. The front end provides reassuring feedback while the rear offers a focused aero geometry creating stability across all road conditions.
When it comes to the aesthetics, the choices are truly limitless to create a road bike that is absolutely personal to you. A collaboration between you and the graphic designer allows you to choose your own bespoke graphics and a choice of paint finish. Choose matching handle bars and saddle coverings or go for an eye catching contrast, at Dassi the only way, is your way.
To complete your bike you can choose any components that you desire, to suit your budget and riding style.
Only then does the intricate process of building your bike begin. Carbon is laid up by hand by British craftsmen with over 20 years composite experience. The materials used in making the frame are fully traceable from source to end product, using the same manufacturing techniques as the Formula One industry.
The aesthetic design comes to life when the frame is delivered into the hands of another British craftsman at the spraying facility. There are no decals at Dassi as all designs are hand sprayed, including logos, text and bespoke graphics. Finally the bike is hand assembled with your choice of the finest components, selected with your bio-mechanics in mind.
To truly set the buying experience apart, Dassi can arrange a visit to the Formula 1 manufacturing facility to see where the magic happens.
Dassi's vision of the future is truly breathtaking, they are already using a hyper composite material called Graphene that has some remarkable properties being both hydrophobic and
a conductor of electricity. Graphene is 200 time stronger than steel, yet lighter than paper and by introducing a tiny percentage of Graphene into the carbon epoxy resin Dassi has created a road bike frame with both strength and weight advantages.
The Dassi range includes the Interceptor™ Road Bike in Carbon and Graphene and the Dassi Time Trial bike currently in Carbon.
Dassi bikes are hand built to order, with nothing held in stock, so the production time for a a bike is normally 12 – 14 weeks from the point of order. Dassi can ship anywhere in the world.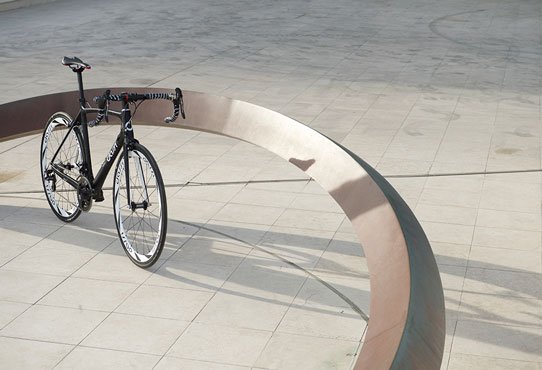 Dassi Interceptor™ in Carbon
Aerodynamic frame geometry
Full internal cable routing
Toray 800, 900 and Unidirection carbon
BSA
Di2 and EPS Compatible
800g for frame (based on 54cm)
Twin bottle cages
Customisable paint finish
Manufactured in Britain
Painted in Britain
Sizes 50,52,54,56,58cm
Frame, forks and seatpost from £3,995

Further information
dassi@dassi.com
www.dassi.com