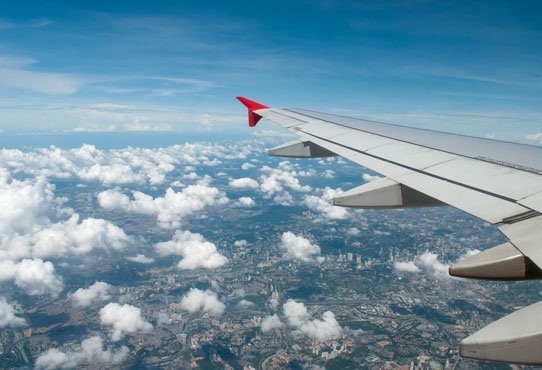 Europe's fragmented past has left it with a legacy of countries of all sizes, some with a smaller population than its major cities. Here are five tiny principalities, each with their own unique culture and heritage, which are well worth a visit. Can you find them without a map?
Liechtenstein
Sandwiched between Switzerland and Austria, the Principality of Liechtenstein is a mountainous country famous for its offshore banking legacy and winter sports. This German-speaking alpine country is just 62 square miles, the same size as the US city of St Louis, but with just one tenth the population – just over 37,000. It is the sixth smallest independent nation in the world and shares the honour of being one of only two double-landlocked countries (i.e. countries wholly surrounded by other landlocked countries), along with Uzbekistan.
Beautiful scenery and landmark architecture, such as the 12th century royal Schloss Vaduz, make this a photogenic destination. Main attractions include the Malbun ski resort, Gutenberg Castle, Galina Falcon Centre and the civic buildings in the pint-size capital of Vaduz.
San Marino
Located on the Italian peninsula 90 miles east of Florence, San Marino is a tiny nation state with many unique claims to fame. It is considered the oldest continuously functioning sovereign state and has more cars than people with just 33,000 population in its 24-square-mile territory. Covering 61 km², San Marino has one of the world's highest GDPs per capita and attracts 2 million visitors per year to the main attraction, the 2,425m-high Monte Titano in the Apennines.
Founded as a monastic community in the 4th century AD, this UNESCO World Heritage Site has many beautiful churches and historic clifftop castles. The ancient Citta di San Marino has three castles which can only be reached by steep stone staircases or by cable car, but the views are superb.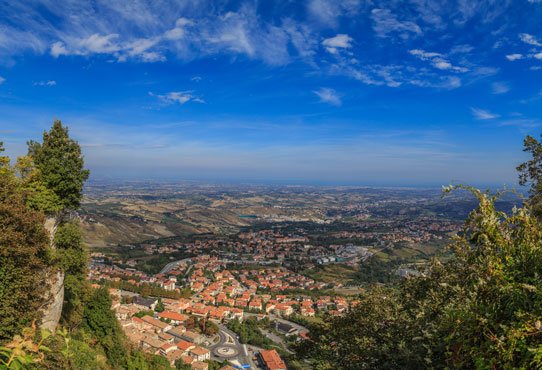 Monaco
Located on the French Riviera, and centred around the marina and casino at Monte Carlo, the Principality of Monaco is the second smallest country and the most densely populated microstate in the world. Covering just 0.78 square miles and cramming in over 37,000 residents, this pricey city-state is the playground of the rich and famous, thanks to its tax laws.
Reasons to visit Monaco include the belle-époque Monte Carlo Casino, clifftop Aquarium, Prince's Palace with its 15th century frescoes, and attending the Formula One Monaco Grand Prix.
Andorra
Weighing in with just over 85,000 population in its 181 square miles, the Principality of Andorra is a landlocked microstate high in the Pyrenees Mountains between Spain and France. The monarchy is shared jointly by the Spanish Roman Catholic Bishop of Urgell and the President of France.
Stunningly scenic and popular with winter sports enthusiasts, Andorra's capital is the highest capital city in Europe at 3,356 feet above sea level. Main attractions include duty-free shopping at the Andorra 2000 Centre Commercial on the French border, visiting the gigantic Caldea Spa and exploring the Casa de la Vall with its tiny parliament chamber and courtroom, but you need to book ahead to get a place on this popular tour.
Vatican City
Last, but certainly not least, Vatican City is a tiny walled enclave adjoining Rome with just 900 residents. Founded in 1929 when it received independence from Italy, Vatican City attracts around 5 million visitors and pilgrims each year. It is centred on St Peter's Basilica, the Sistine Chapel and the outstanding Vatican Museums which house some of the world's most famous paintings and priceless ecclesiastic treasures. Less well known attractions include the Vatican Gardens and the Raphael Rooms.